What are subscriptions?
Subscriptions use an audience to automatically assign membership to a site or to follow a site or person.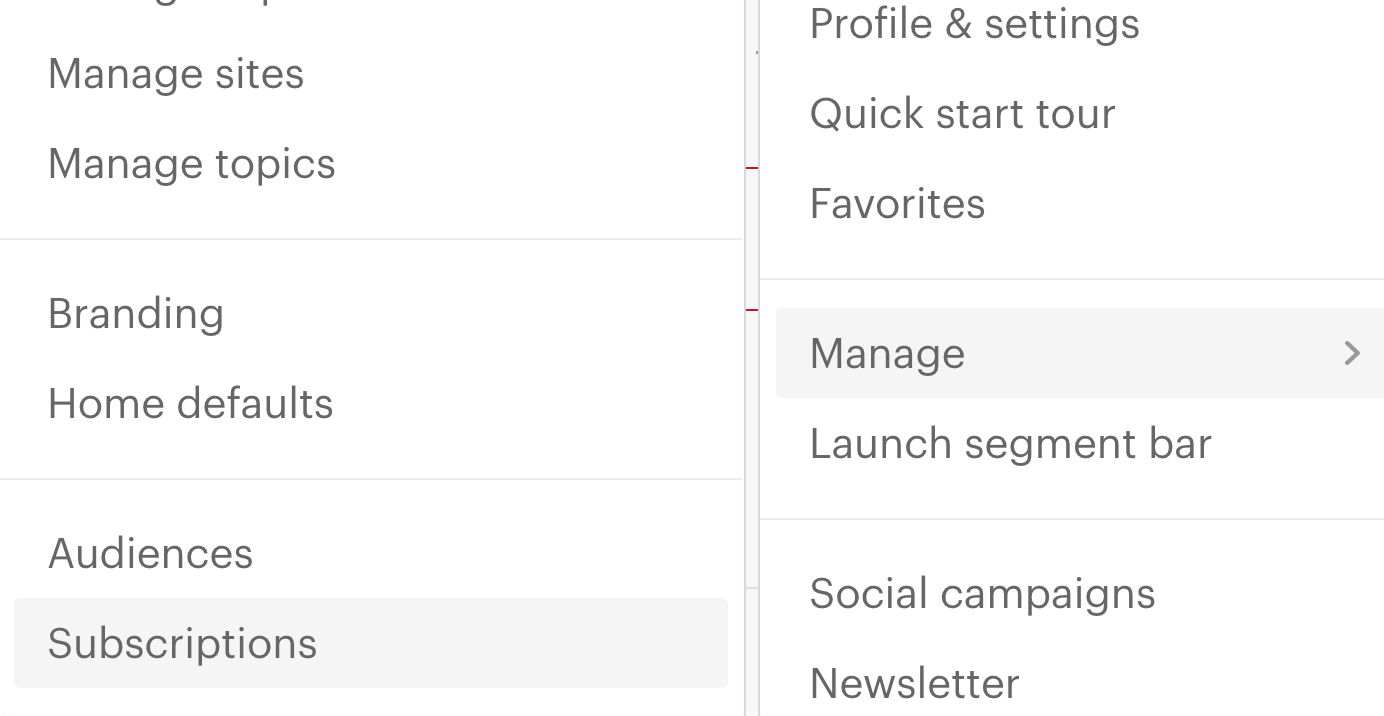 An audience is a subset of the employees based on any combination of their user attributes like company, department, division, city, state, country or people category.
Subscriptions can be made to follow public, private or unlisted sites, and all people.

If a System administrator or Application manager pushes a subscription to a site for which they are not part of the management team, an approval request will be sent to the Site owner and Site managers to approve the subscription

Subscriptions can be mandatory.

Subscriptions can be created for everyone in the organization or can be created within a segment.
Add subscriptions
You can add subscription by navigating to your user profile image and clicking Manage > Subscriptions, or from Manage site > Subscriptions.

When adding a subscription you can choose whether to create it for everyone in the organization or to build an audience.
Subscriptions for everyone in the organization
Subscriptions can be made to include everyone in the organization. This allows you to auto-follow all employees to a site or person that is relevant to everyone.
It is possible to make a mandatory subscription to a site that includes everyone in the organization, meaning that no employees could unfollow that site.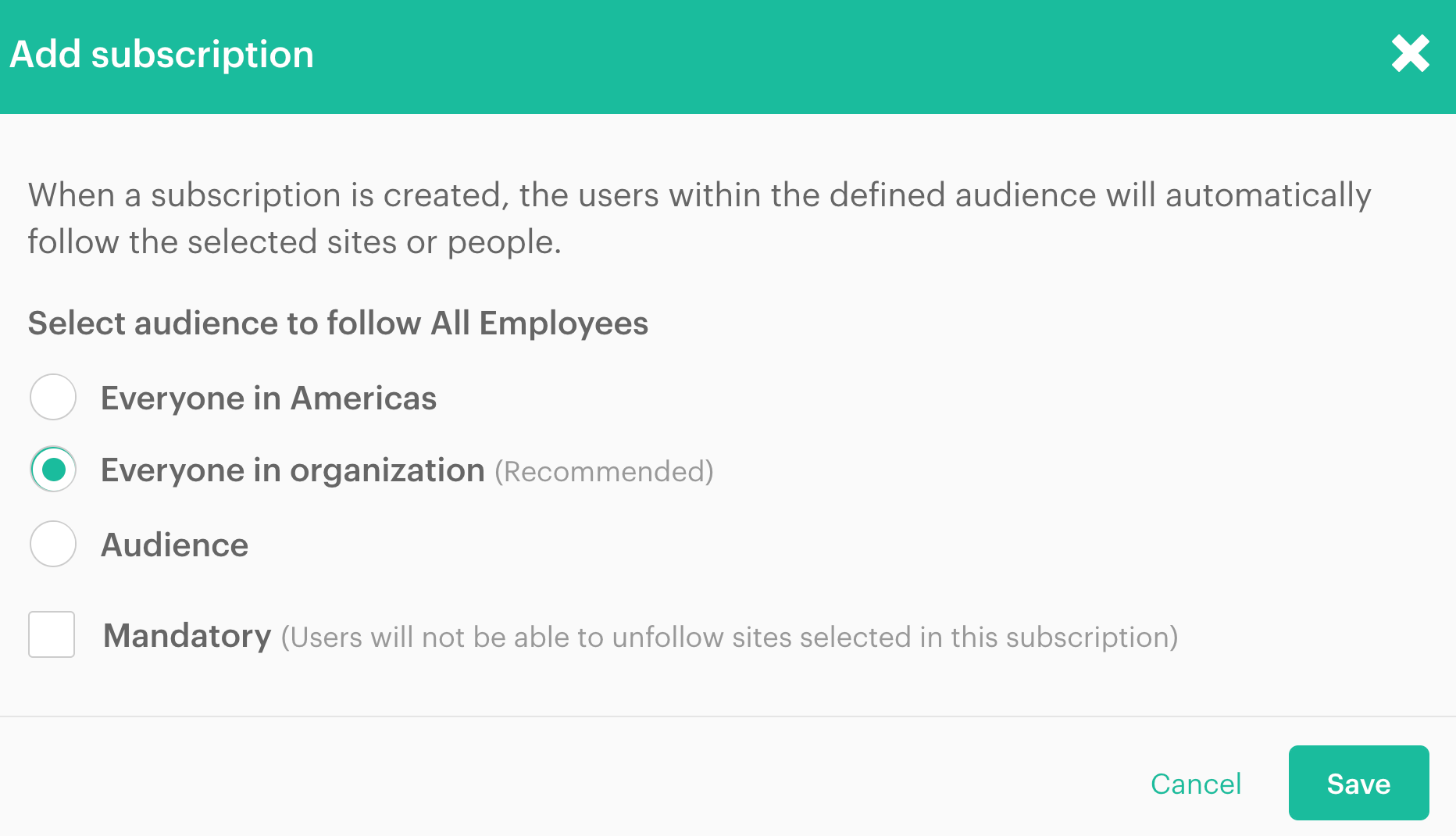 Subscriptions for an audience

Creating a subscription for an audience allows you to auto-follow specific groups of employees to relevant sites and people based on their interests. Now, you can easily select an already created audience.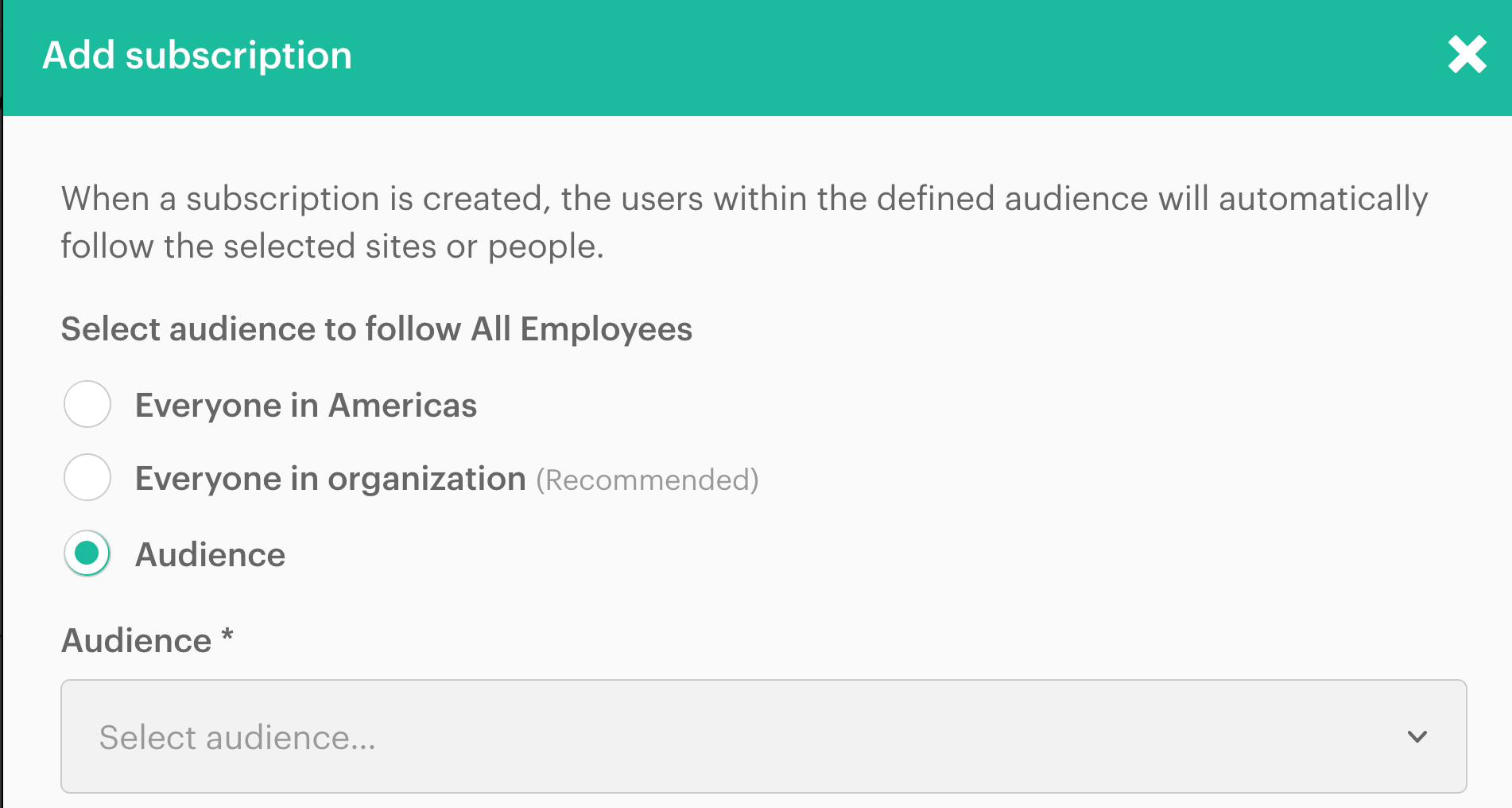 Subscriptions can also be based on a segment if Segments is enabled.
Re-run Subscriptions
Re-run subscription can be used for scenarios where subscriptions overlap or were created after the majority of users were already in the org. This way, you would be able to apply or reapply the subscription. Eliminating the hassle of removing and then re-adding another subscription with the same details.