■
What are Audiences?
Audiences are saved groups of recipients you can repeatedly use for targeted communications without having to select them individually each time. We can group users by user attribute, manually, or via CSV file upload (done by the App manager). Note that any field marked as user editable cannot be used to create audiences.
As an App manager/Segment manager, you can define, save, and reuse a list of users across:
Subscriptions

Alerts

Newsletters

Social campaigns

Segments
Note:
Newsletters sent to a specific audience can only be sent by Application managers. If you have Newsletter privileges, but need to send your newsletters to a specific audience, reach out to an existing Application manager about making you an App manager, or have them send it.

To create an audience, locate the Audiences section in Manage > Audiences.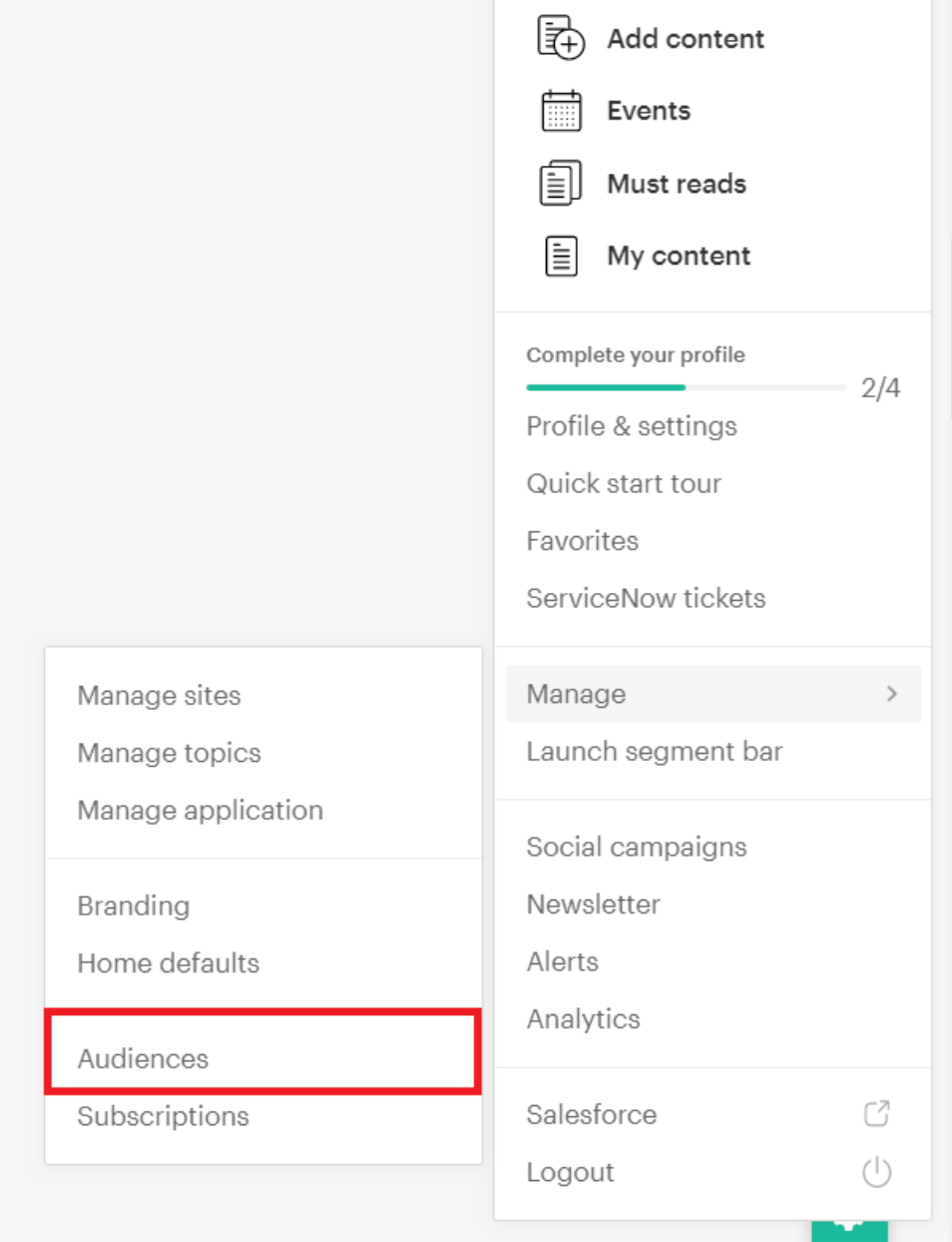 Creating an audience
Give a name to your audience that best describes it. Audiences can be created either by selecting user attributes or selecting specific people.
Below is the list of user attributes you can use:
Segment

Company, Division, Department

City, State and Country

Job Title, People category

People Hire Date : "on or before" Date , "on or after" Date.

Any custom syncing fields
Audiences can also be created by selecting specific people.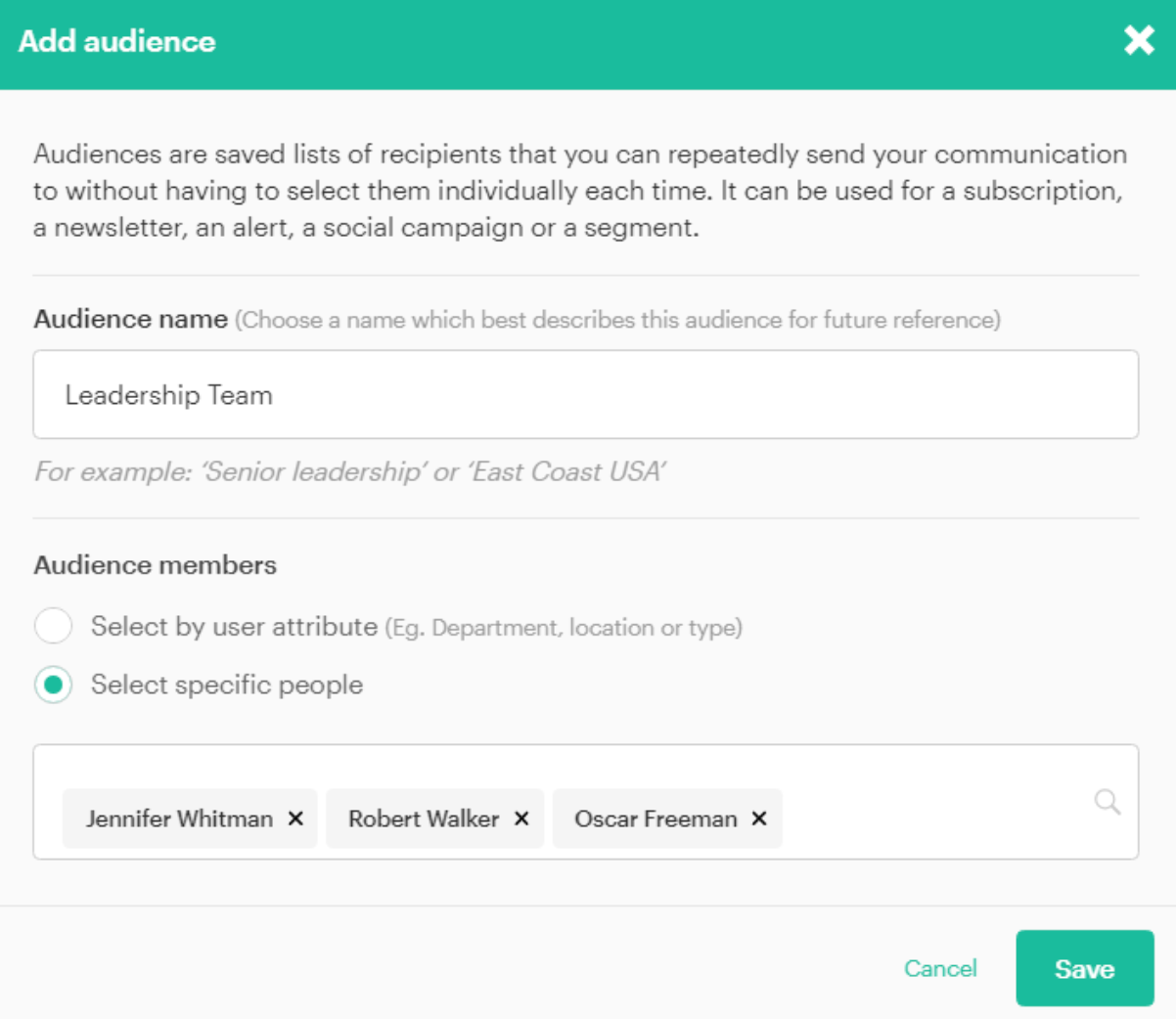 If segments are enabled, the App manager must select from the segment list. You can select any particular segment, or 'All segments'.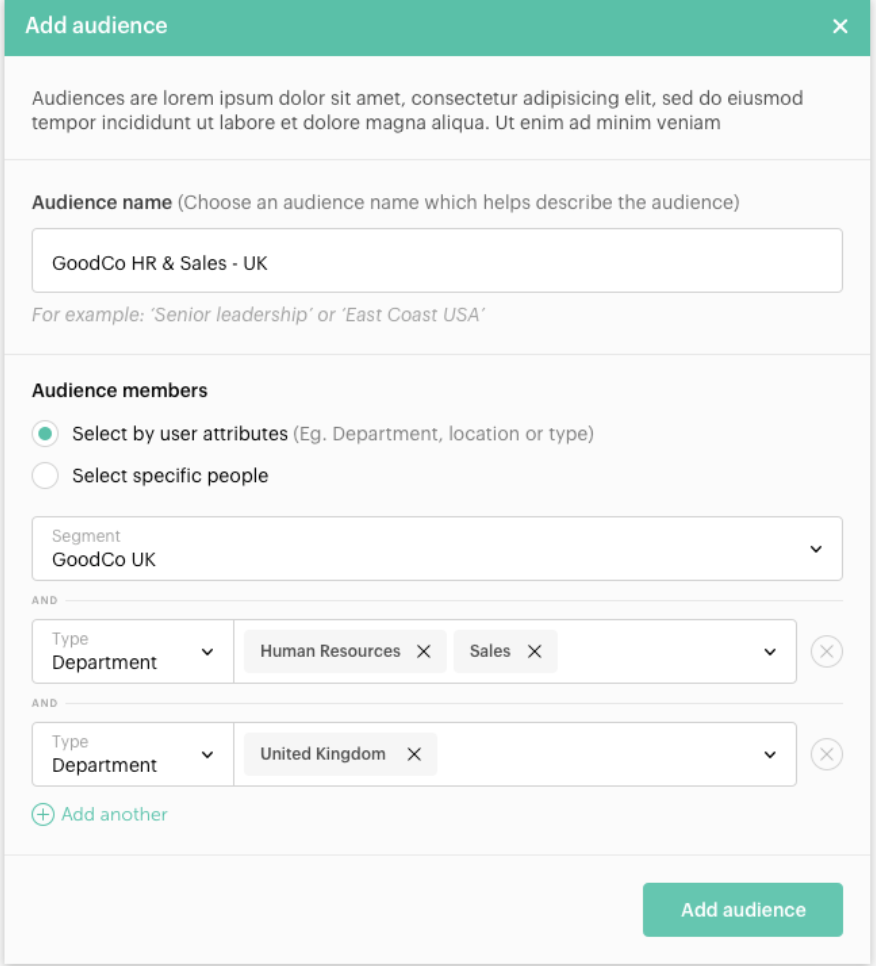 Segment managers are able to create an audience for their segment only.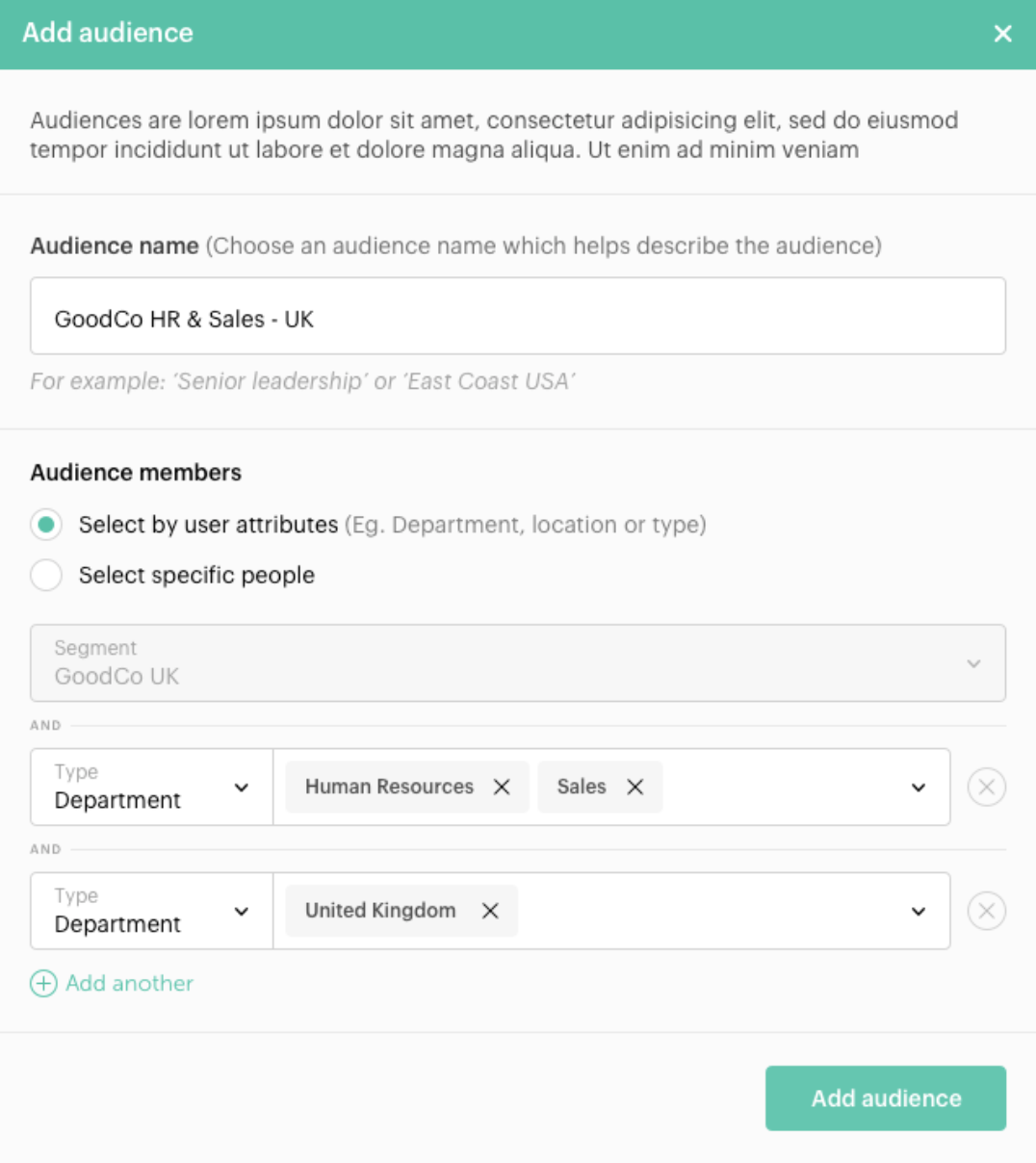 Deleting an audience
As an App manager/Segment manager, you can delete an audience if no longer needed. There will be a warning with details on the implications of the action.