What are segments?
Segments allow an organization to provide tailored experiences for different groups of employees within a single company-wide intranet. Employees can be segmented based on either Division, Company, or Country.
Each Segment can have individual settings for Branding, Home Default and Home settings (e.g. the Carousel and Dashboard configurations), and Featured Sites.
Enable segments
In Manage Application > Segments you can enable Segments. You can select from the following attributes to create segments:
Company

Department

Division

City

State

Country

Custom people fields
You have the option for all Segments to be branded individually or for the same branding to be used for every Segment.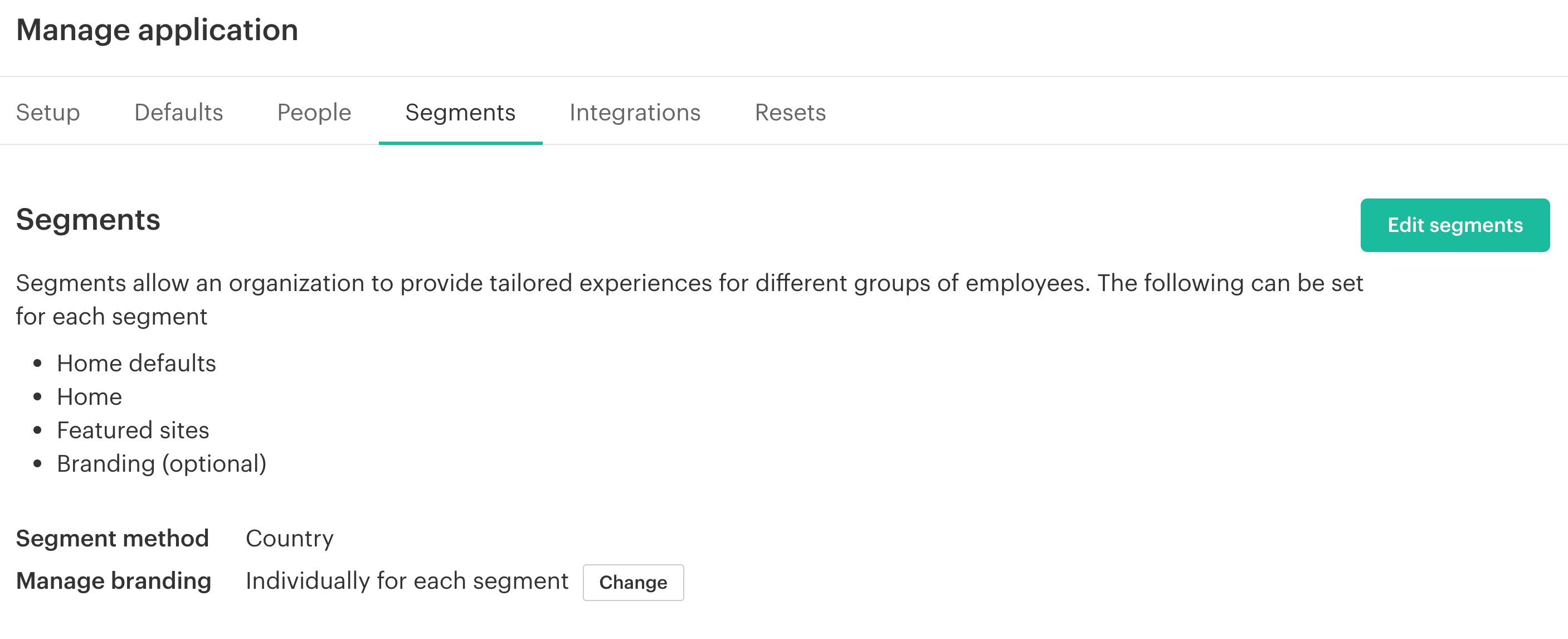 You are then taken to the Define Segments page where you can construct your Segments.
Profile Field values can be moved between Segments

New Segments can be added

Segments can be renamed

Segments can be deleted
All Profile fields must be removed from the Segment before it can be deleted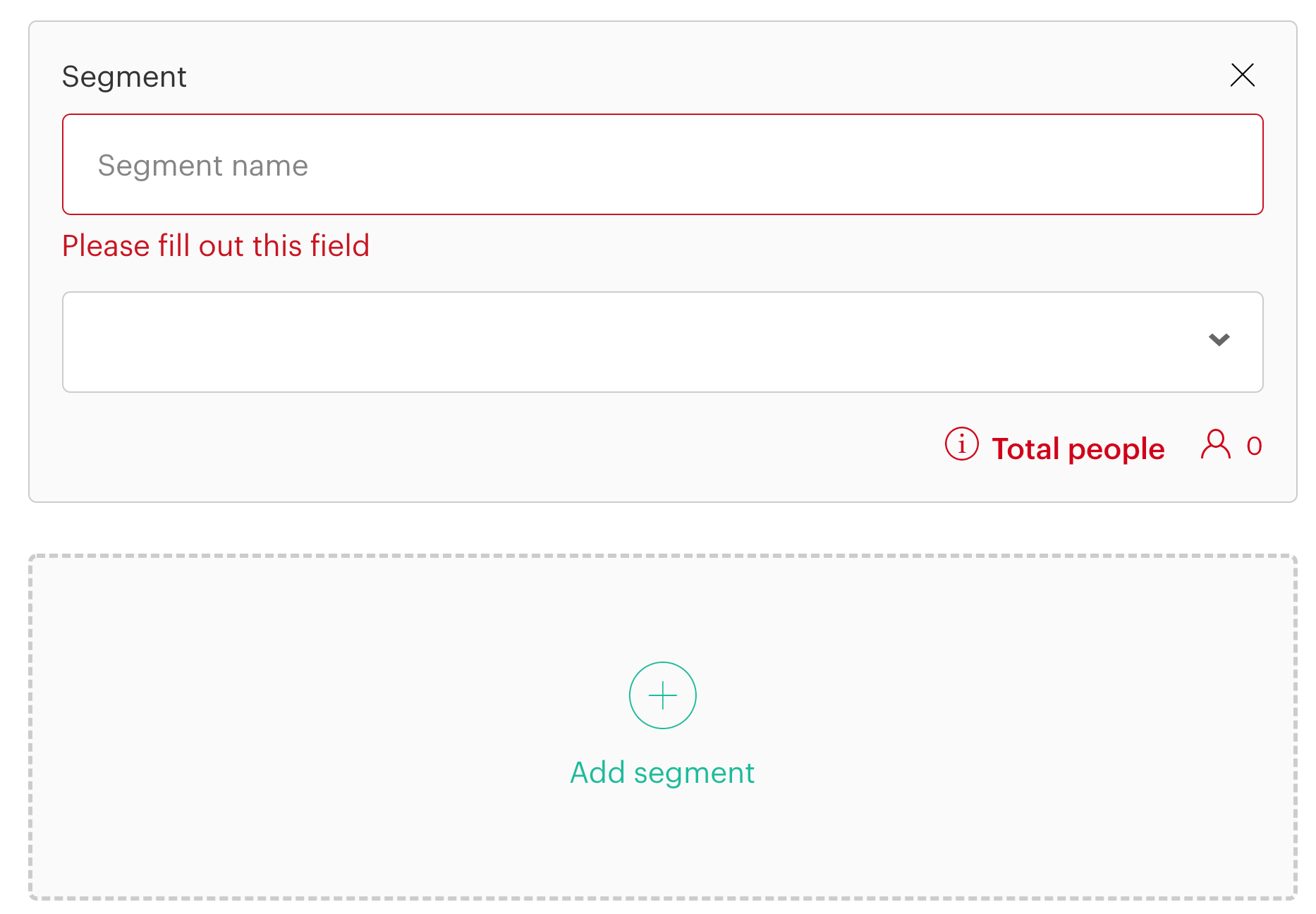 During the initial setup of Segments you also have the option to choose whether the Segments will inherit the current app settings for Branding, Home Default, Home and Featured Sites or take on the default out-of-the-box settings. This can only be set once and can not be edited after Segments are enabled.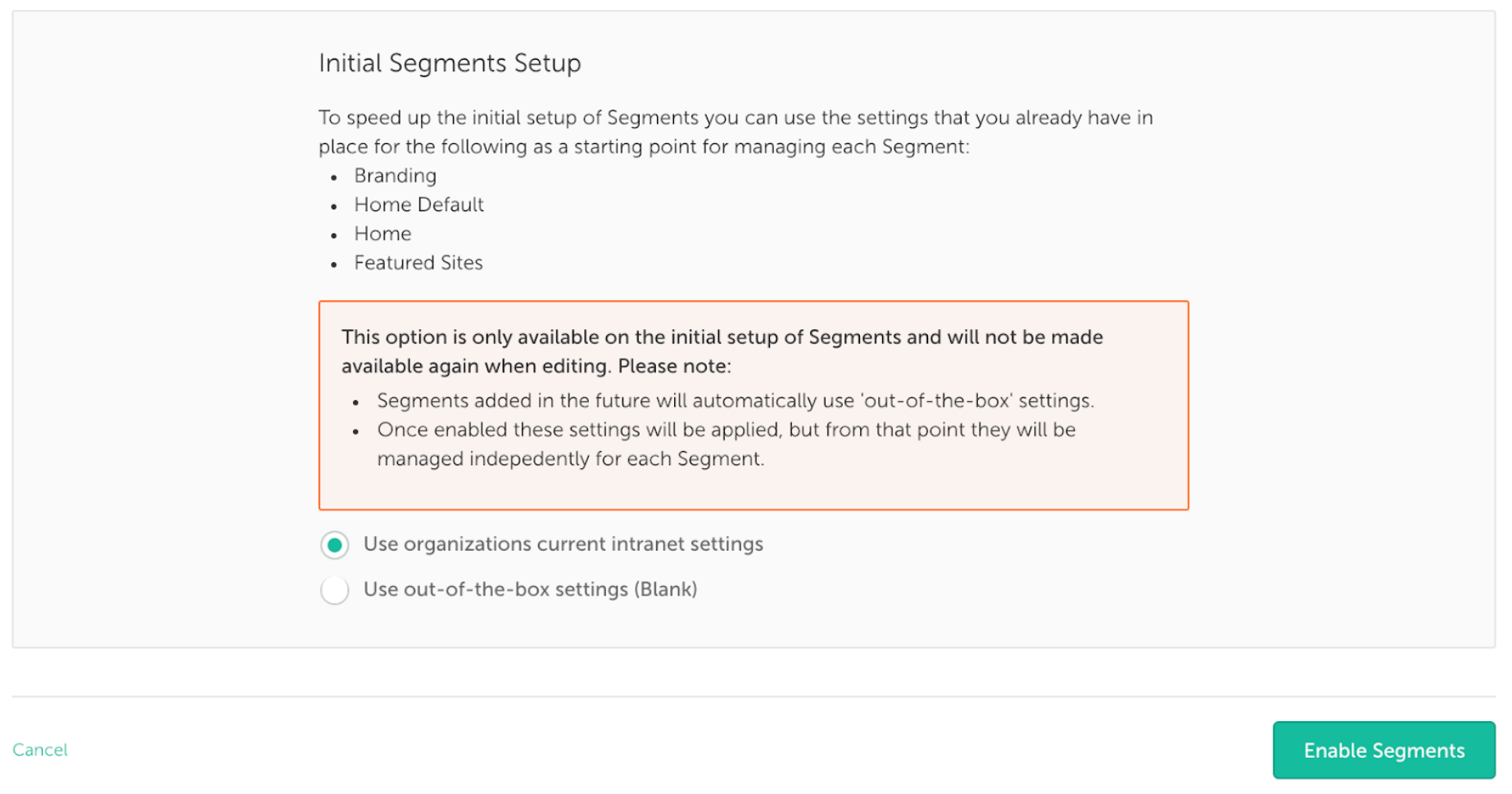 After clicking 'Enable Segments' a modal is displayed giving a summary of the choices during the setup process.