■
You can create an alert to make a quick announcement that show up at the top of Simpplr for everyone to see.

To create alerts, click on your profile image at the upper right hand corner, go to Alerts. Then, click Add alert.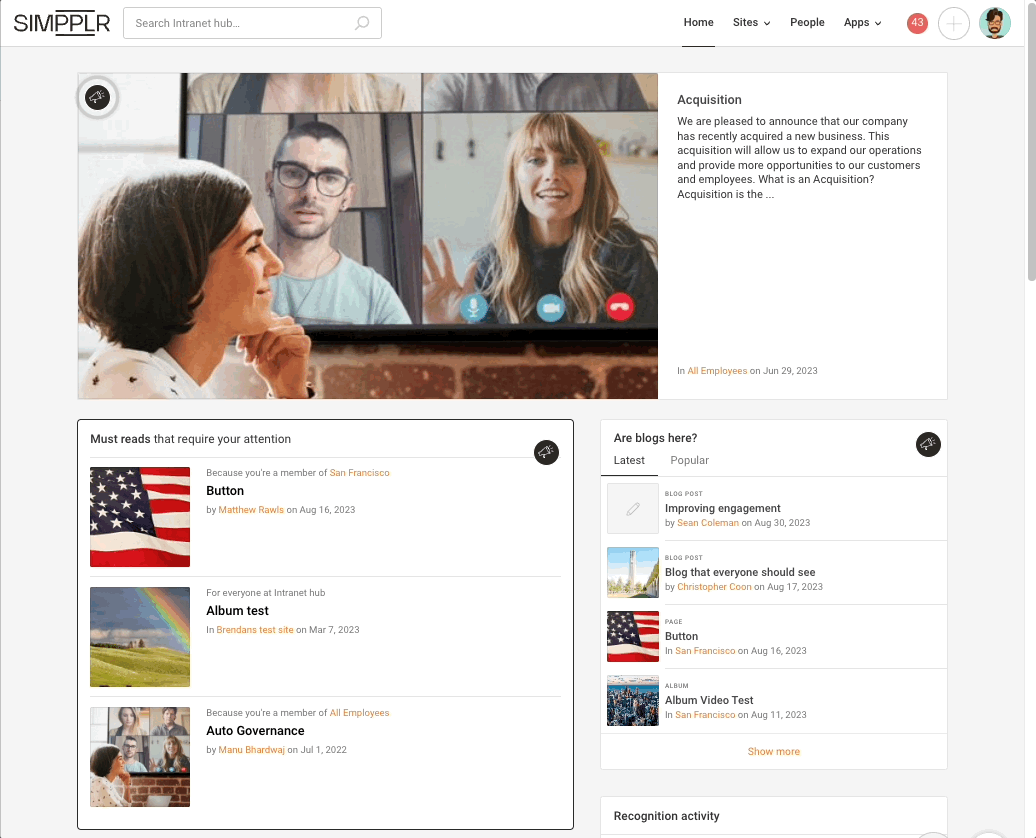 Select which site you'd like to post the alert to. App managers are able to post alerts to the entire organization.
Enter the alert message. If you want the link become clickable, check the Make alert message a link, then enter a url.
Select User can dismiss alert if you allow users click on the x to dismiss the alerts. If you don't allow users to dismiss the alert, select Users cannot dismiss alert.
You can schedule the alert to display in the future by checking the Schedule date and time option.
If you want to display the alert right away, select Immediately.
Finally, choose the duration of the alert.