As a Simpplr customer, you may run into a situation where you will need further clarity on how the product should behave or would like to report an inconsistency in behavior. This is where the Simpplr Support team comes in! We are happy to partner with you to direct you to the right article, explain complex processes, or assist by liaising with our engineering team regarding potential imperfections.
How to Submit a Ticket:
Click here or navigate to the top of this page and select Submit a Request. Once there, you'll be prompted to fill in several fields relevant to the experience you would like to discuss in your ticket. Check out the example below: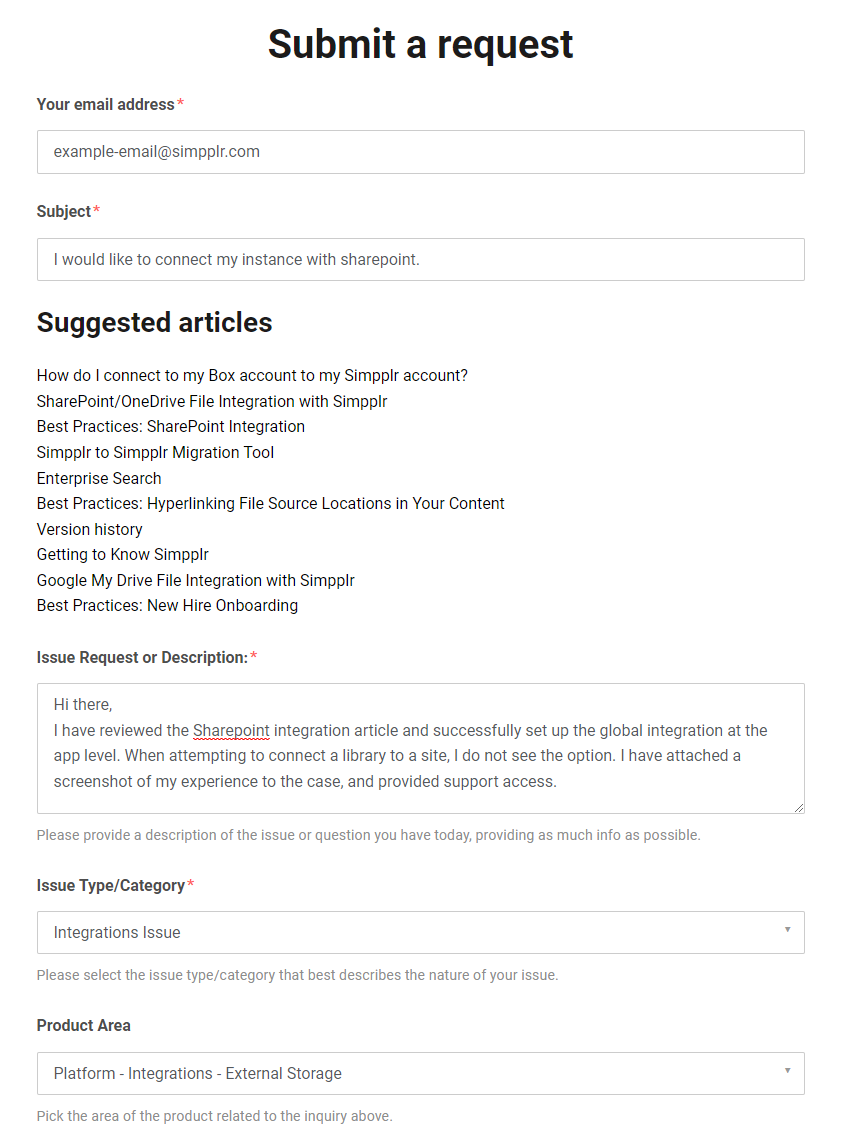 The Issue Type and Product Area will help us in determining the severity level of your inquiry. Please choose the options that best fit your request! You can find more info on Simpplr Support Case Severity here.

In order to receive the most efficient response from Support, include every step you've taken to get to the point where you are blocked or provide enough context in the inquiry that we will be able to hop right in and help out.

Other helpful things to include:
Support access from a System Admin: Click this link to learn how to provide Support access
A screenshot of where you are at in the system
Any email/CSV/attachments that may be relevant to the topic
A HAR file in the event that you experience an error
Any changes in integrations, configuration settings, etc., that may be related to your request
Depending on the Issue Type you select, you may be asked to include additional information. Please be as specific as possible! Here is an example: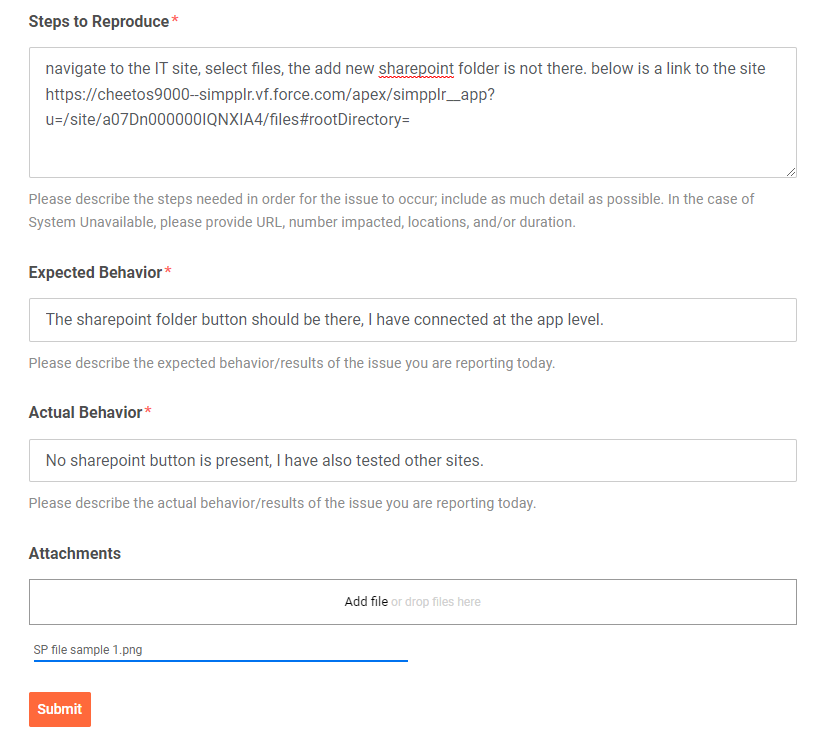 Once you have included as much information as possible about your inquiry, please submit the request. Support will respond to your requests via a combination of the order they were received and the severity they are assigned based on the Issue type. However, the more information we have, the quicker we will be able to resolve your request! We look forward to assisting you!

What if I have a critical issue?
How do upgrades work?