Page-level analytics
Page-level analytics offer insights into specific content that you have access to or created. To see them, navigate to the piece of content and click the ellipsis (...). Then choose Page analytics.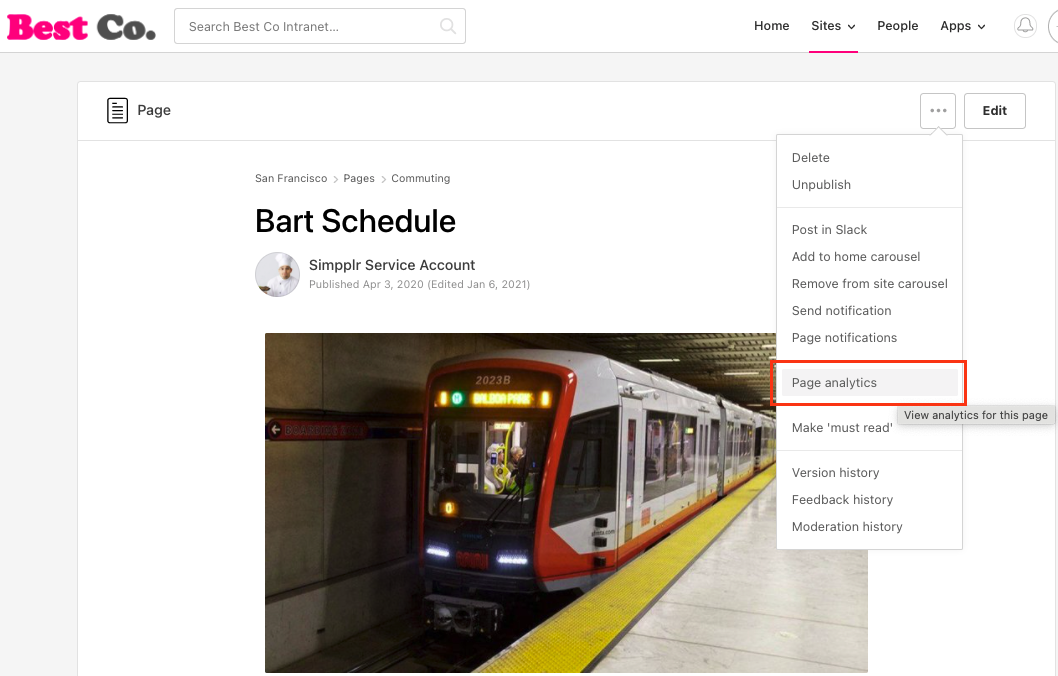 From here, you can see:
Number of page views (as well as unique views)
Top views from segments, departments, location, or a custom grouping
User engagement including likes, posts, replies, shares and favorites
You also have visibility into the version history, moderation history, feedback history and must read compliance of your content.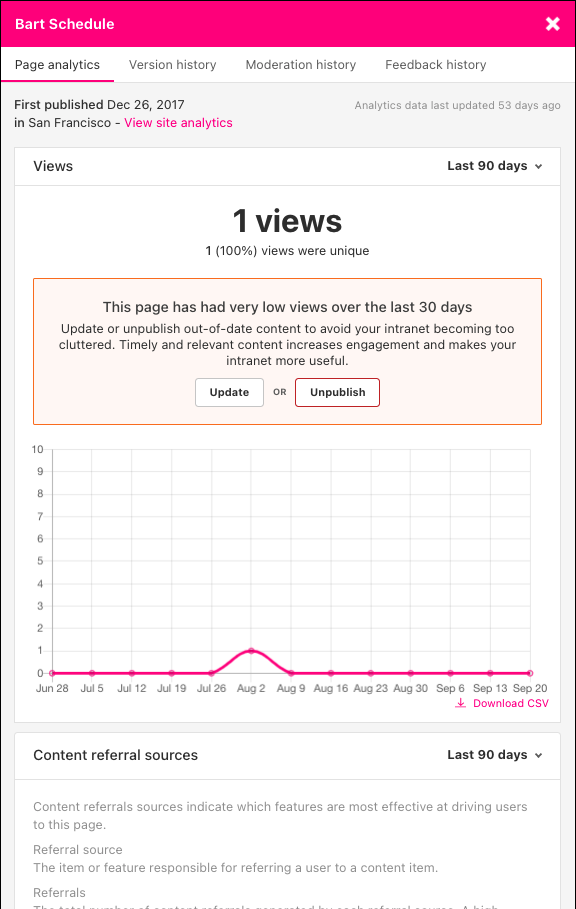 As you can see from the image above, you are also given a notice when your content has low engagement. This notice will prompt you to update or unpublish your content should you wish.