■
Page-level analytics
Page-level analytics offer insights into specific content that you have access to or created. You can see total page views at the top of a piece of content's analytics bar:

There are several ways to see in-depth page analytics:
Click on one of the analytics charts in the analytics bar (i.e. Total views).
Navigate to the piece of content and click the ellipsis (...). Then choose Page analytics or the chart icon next to the ellipsis.
From Manage content, click the analytics icon next to a piece of content.
From Page analytics, you can see:
The percentage of site members and followers that viewed the content
Total page views over time filterable by members, followers, and others
Unique users viewing the content over time filterable members, followers, and others
Top views from segments, departments, location or a custom grouping
User engagement including likes, posts, replies, shares and favorites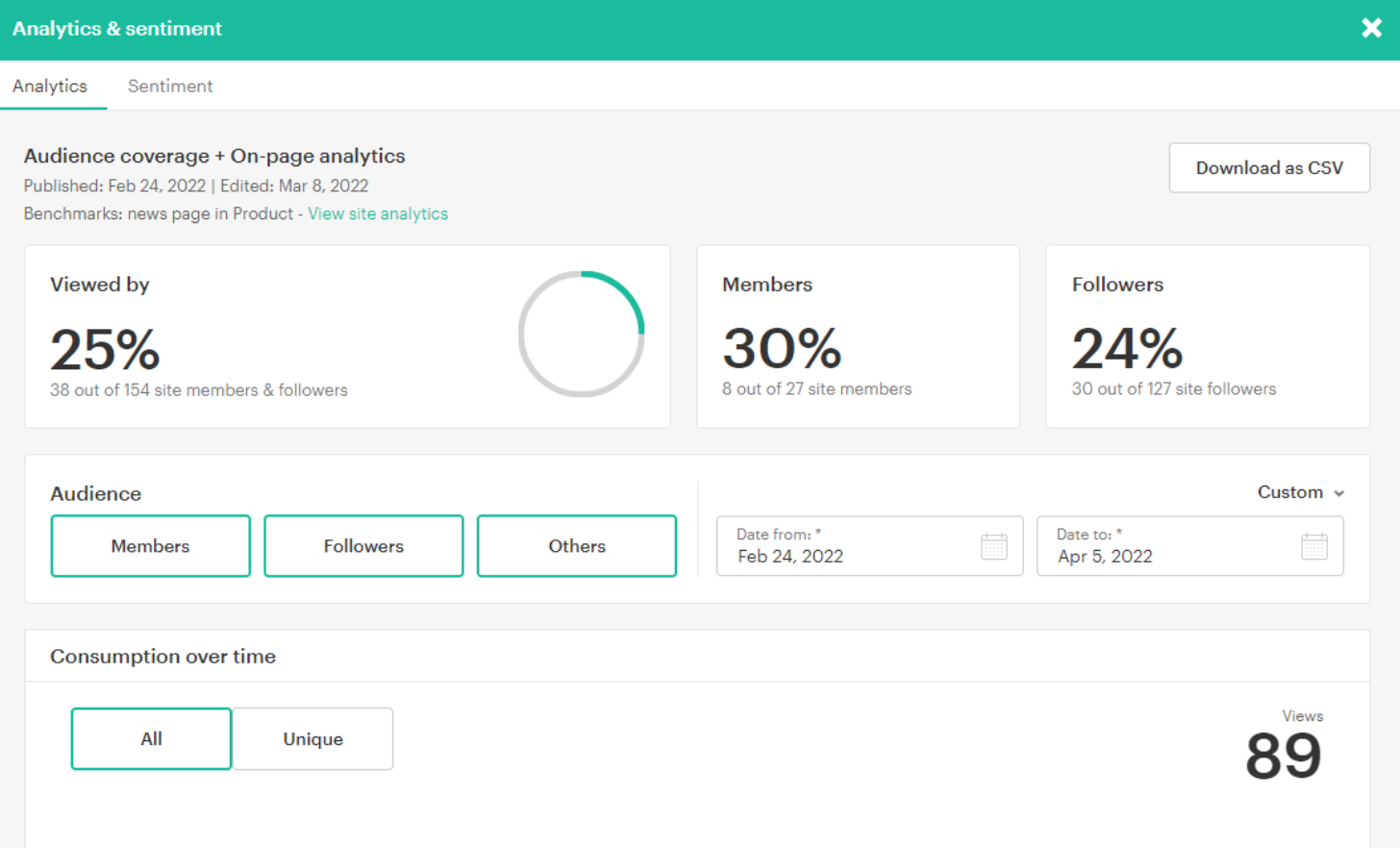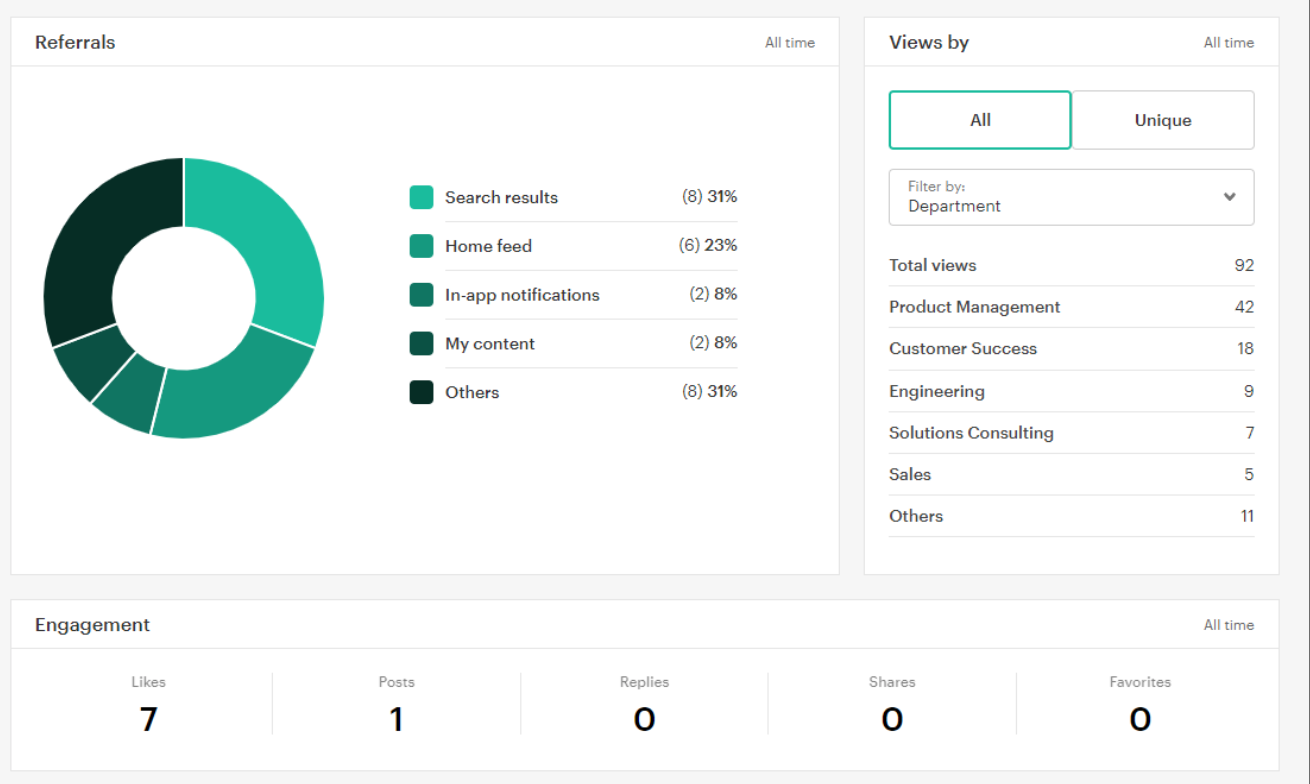 As of our Hotaka release, page level analytics offer more relevant and insightful metrics for all users. In addition to a new page analytics dashboard, users now have the ability to download a CSV of all users accessing a page with up to 10,000 user records. Downloading the CSV of the page analytics will show you the viewers' names, job titles, and other attributes.