■
Simpplr supports a growing number of languages for translation of not only the application itself, but also for user-generated content translation (pages). The current list of supported languages includes:
Armenian
Bulgarian
Chinese (Simplified)
Danish
Dutch
English (US)
English (UK)
French (FR)
French (CA)
German
Italian
Japanese
Portuguese (BR)
Romanian
Spanish (Lat Am)
Greek
Malay
Thai
Question: What does supported languages mean?
Answer: This means that users who have their language set to one of these supported languages in their Simpplr profile settings will automatically see the translated application content (header, footer, menus, actions, etc.) in their preferred language. 
The language preference setting also determines when users will see the option to translate user-generated content (like pages, blogs, and events). For instance, if you're viewing content that was created in English, you will only see the option to translate it if your language preference is set to something else besides English. 
If a user publishes a page in a language other than English (Spanish for example), users who have their language preference set to English will be able to auto-translate the content using a button. at the top of the content. The button looks similar to the one highlighted in the image below...


Press Translate to have the content translated to your preferred language.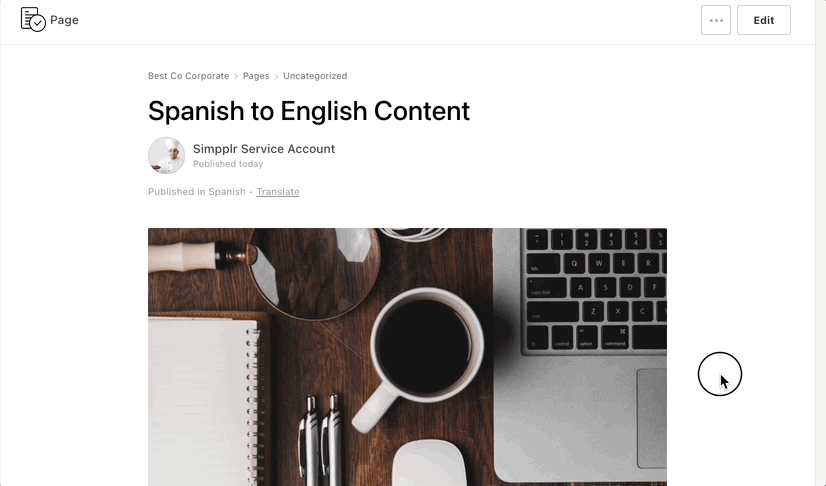 Question: What isn't automatically translated in this way?
Answer: Short answer: user generated text/content. Long answer: There are some aspects of the application that are not automatically translated into different languages. This includes tiles/site dashboards, uploaded or integrated binary files, images, questions/updates in the feed, events, blogs, and comments/posts. Therefore, the focus should be on application content and user-generated content; specifically pages. 
Note that segments can also be set up and used to provide translated home pages full of translated tiles and content for users that speak different languages.
Question: How do I set my language preference in Simpplr?
Answer: From your user profile, go to Profile & settings. Then from Edit profile & settings, scroll down to Language. Select your preferred language from the dropdown list and click Save. Your application will switch to the language you chose.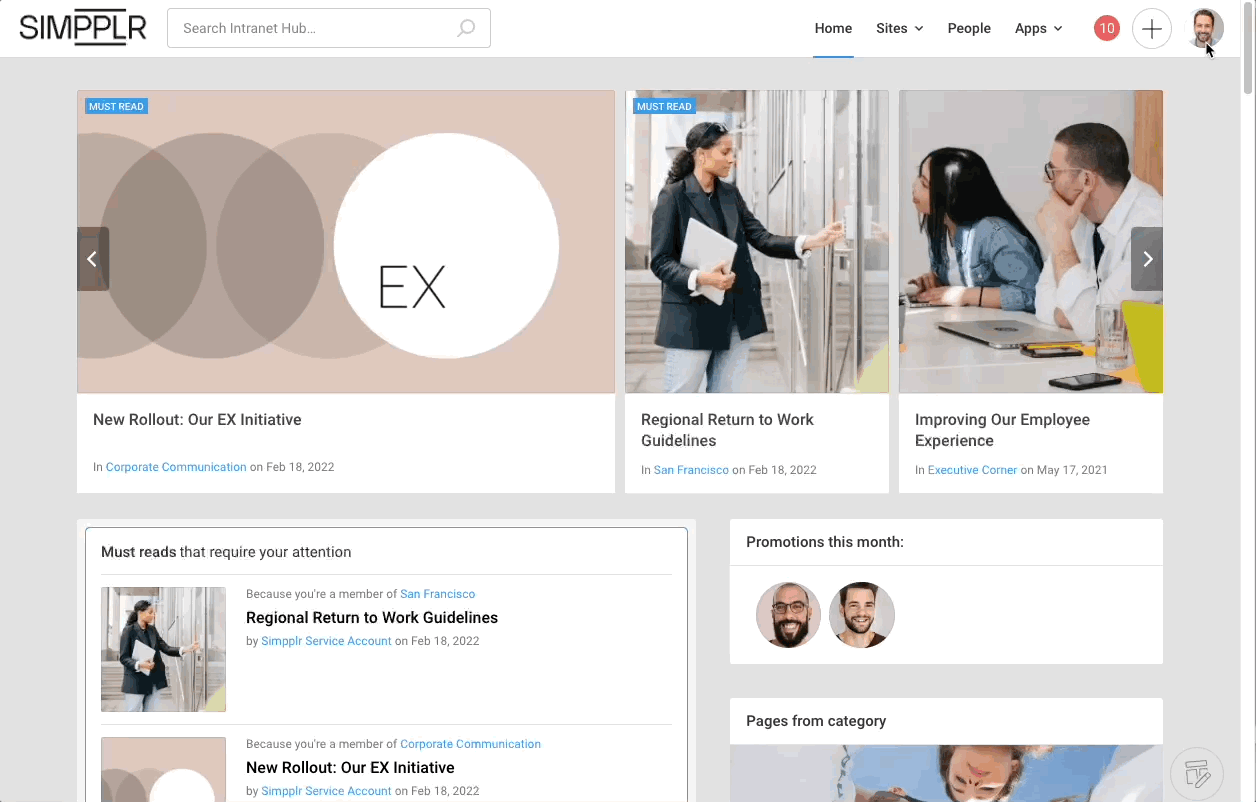 Question: How is the translation accomplished?
Answer: For application language support, our localization is powered by professional team that we partner with called Babble-On. Language support is rolled out as part of the release cycle and is Simpplr release specific. For all user generated content (pages/blogs, etc.), Simpplr uses machine translation from Google Translate.
Question: Is there a cost associated with adding a new language?
Answer: We can add any major language needed, however there is a cost and a lead time associated to accelerating support for a new language.
Question: Are there any languages Simpplr cannot support?
Answer: We cannot support the following three languages: Arabic, Hebrew and Farsi.