■
Note:
The information in this article is about home carousels, but can also be applied to site carousels. Site managers can govern their site carousels if given permissions by the App manager.

The carousel is a vital component of Simpplr's interface. It allows the most important or most recent content to be displayed for all your users on their home page, or on the front page of any site within the intranet.

As an App manager, you can edit the content that appears in the Home carousel by hovering your mouse over the upper right-hand corner of the carousel to make the drop-down ellipsis. Click the ellipsis, then click Edit carousel.

Search for new content or campaigns to add to the carousel display at the top, or add an external link by pasting the URL into the box labeled Webpage or video URL.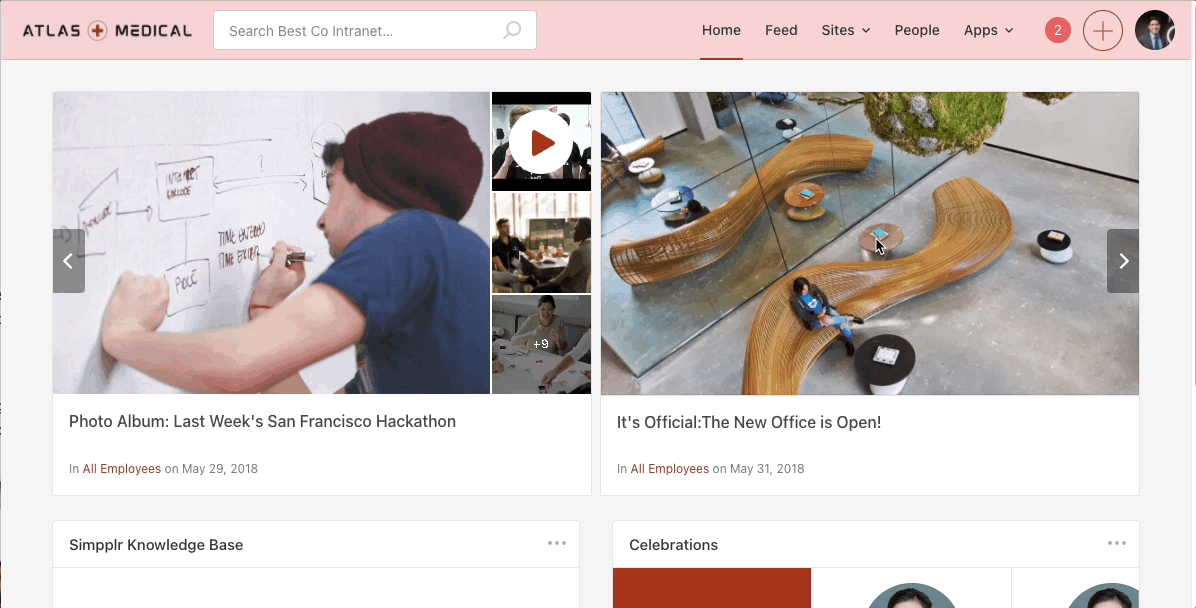 Remove content currently visible in the carousel by clicking x next to each piece of content you wish to remove. Note this will not actually remove the content from your intranet, only the carousel.
Clicking the hamburger icon next to the x button allows you to click and drag content to a different order. This will reflect the order in which content is displayed on the carousel.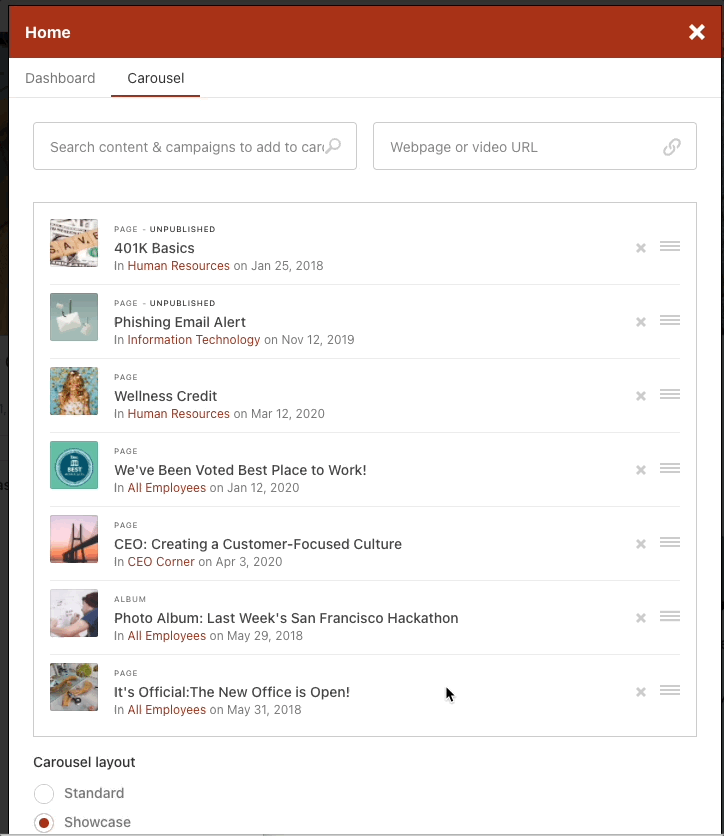 Showcase vs Standard layout
There are two options to choose from for displaying your carousel content; showcase and standard. The showcase layout (recommended) will display your content as an ever-moving wheel that moves on the home dashboard. It also allows you to toggle the carousel and see different content displayed.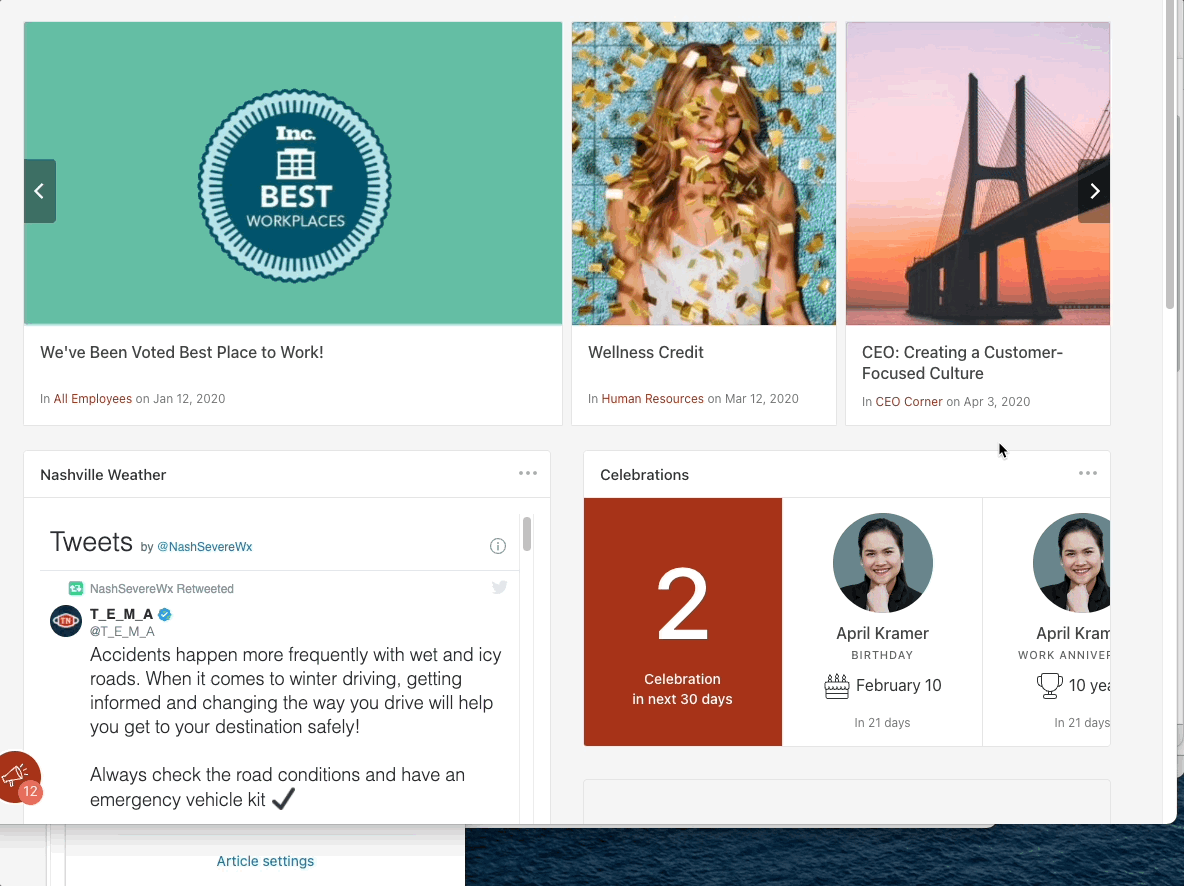 Note:
With the showcase layout, you can also stop the auto-play using the ellipsis dropdown in the top right corner of the carousel.

The standard layout shows one piece of content on the carousel. You still have the option to manually toggle to the next piece of content with this layout.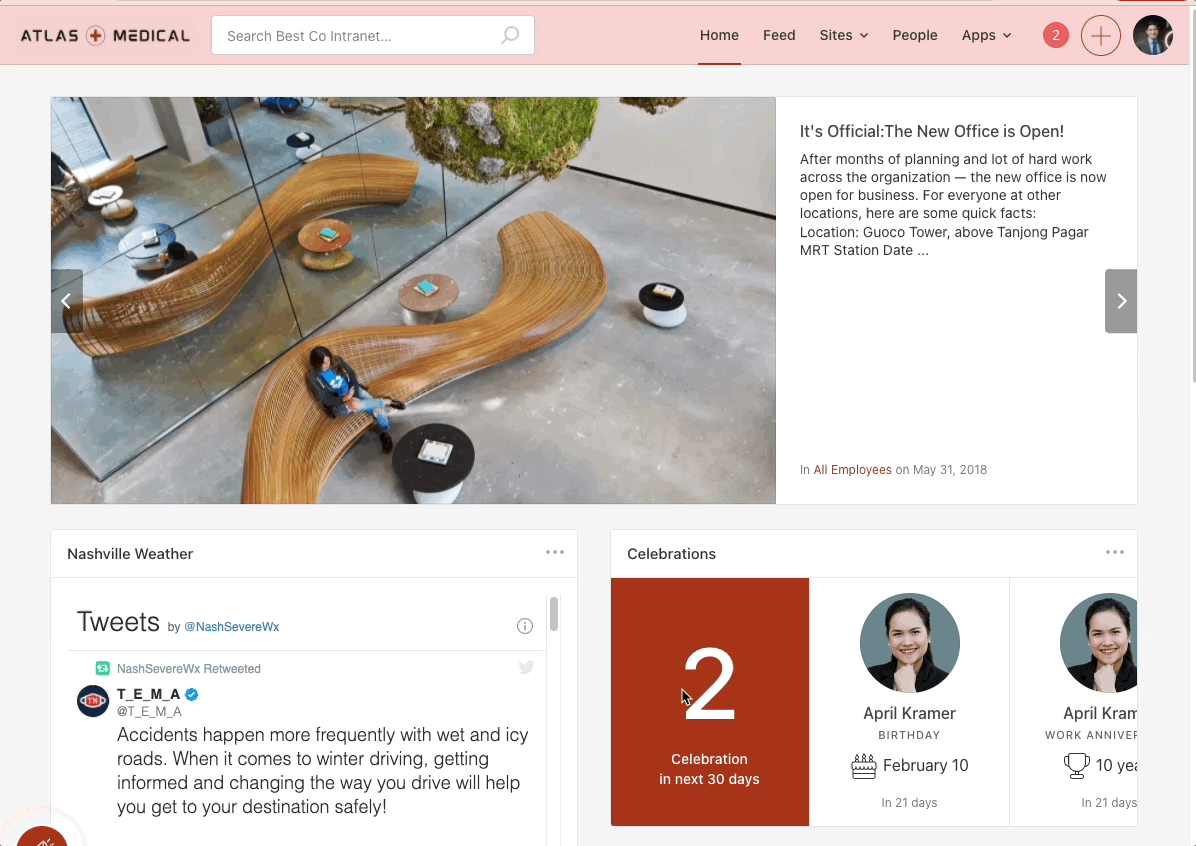 The gear icon at the bottom right-hand corner of the page also allows you to edit the home carousel. Just click the gear, then Carousel.