■
Content Collaboration
Colleagues can share and collaborate on all Simpplr content inside the app. This includes collaboration on:
A collaborator can be any user with edit and publish permissions on a site: App manager, Site owner, Site manager, and Content manager. These users can edit any site content (even at the draft stage).
To begin content collaboration, open the content's edit window to create a draft, or simply create a new piece of content. There can't be multiple users editing the content at the same time. If another collaborator clicks Edit while a user is already editing the content, they'll be notified that changes are already in progress.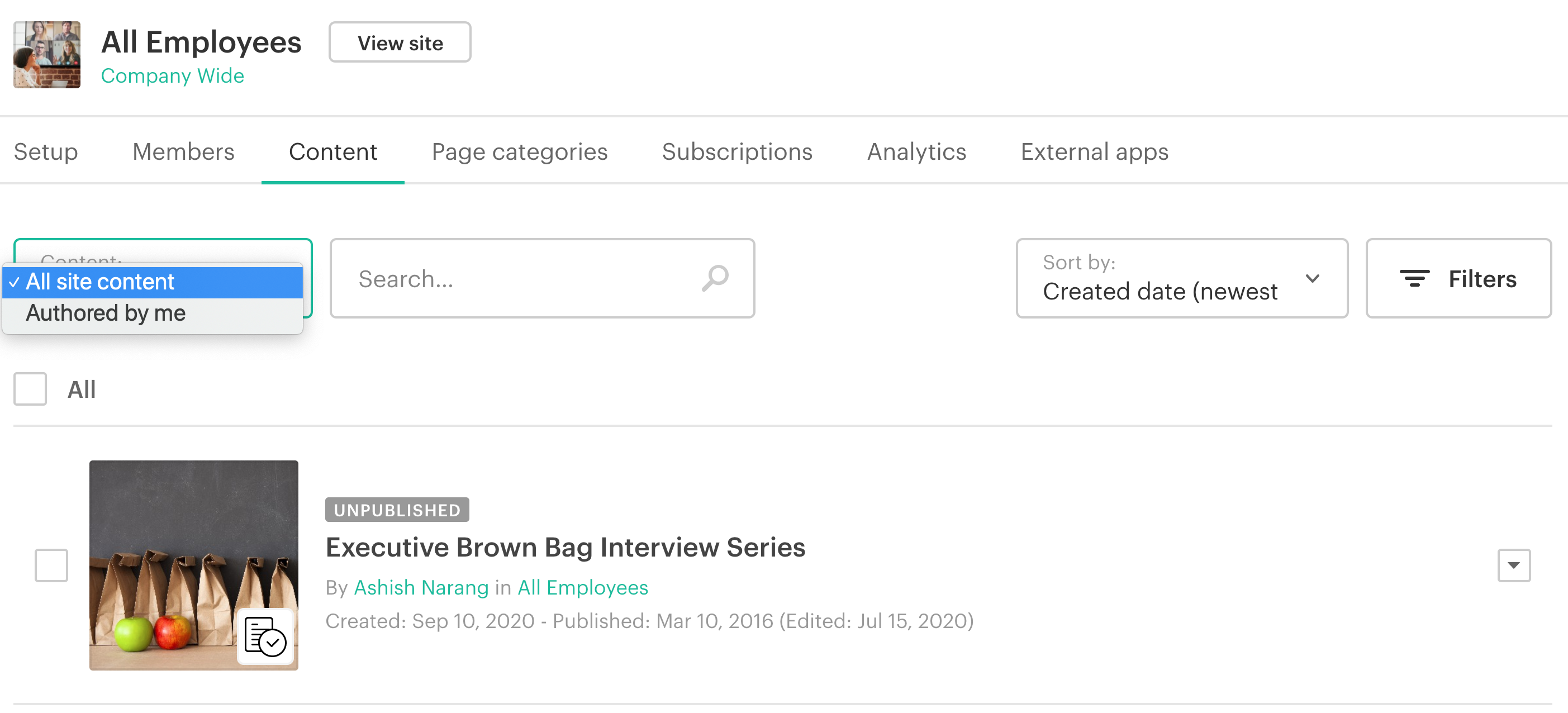 Caution
If a user is inactive for 30 minutes while editing, their edit window will automatically close, any unsaved changes will be lost, and the content can be edited by other users.
Version history
Saving or updating your content changes will create a new version. This includes both draft and saved content. Open the ellipsis (...) and click Version history to see all versions.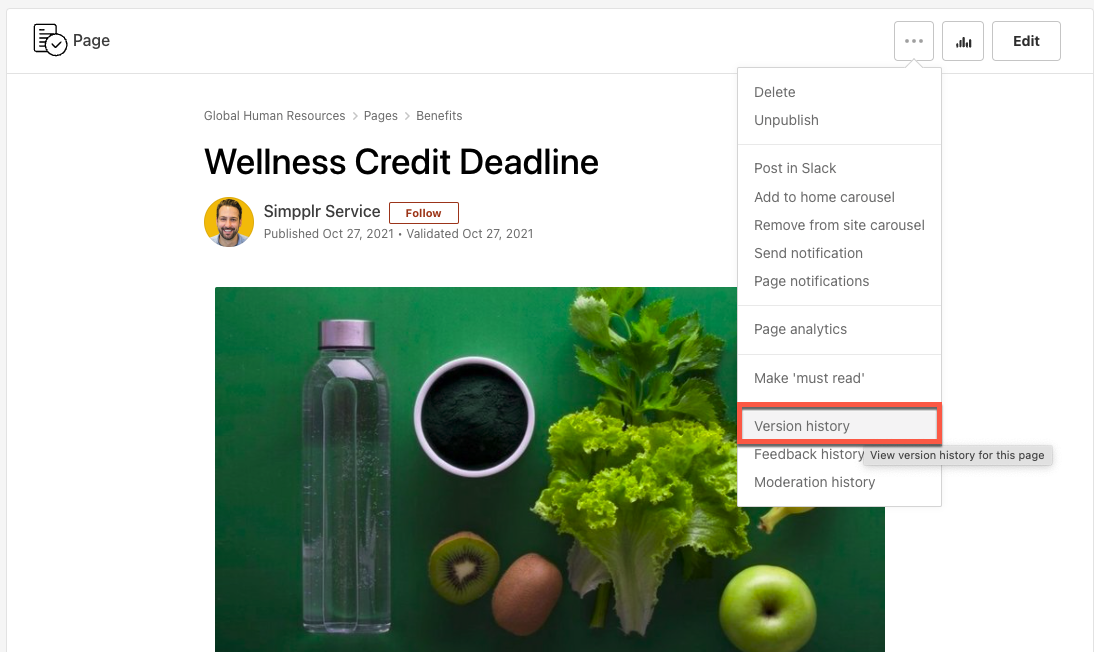 Click on a version's eye icon to view it.
If you want to restore a particular version, open it and click Restore this version next to Edit. Doing so will create a new version with the restored version.
Change content author
All users with edit and publish permissions, including site Content managers, can change the content author when the content is published, and while the content is still in draft.