■
Whether your employees are remote due to choice or external forces, it is imperative that you set them up for success and provide them with the tools they need. Your company's "communications tech stack" will impact productivity and overall connectedness. As remote working goes on, standardization of these technologies will become increasingly important to prevent remote employees feeling socially isolated.
Here is an example of a full communications tech stack:
Align With the IT Department and Audit Your "Communications Tech Stack"
Do a quick check with your IT team to see if you have a full communications tech stack! Evaluate if your organization is:
Missing any components

Not standardized well across the organization. Using Implementing multiple tools that serve the same purpose hurts productivity

Using outdated technology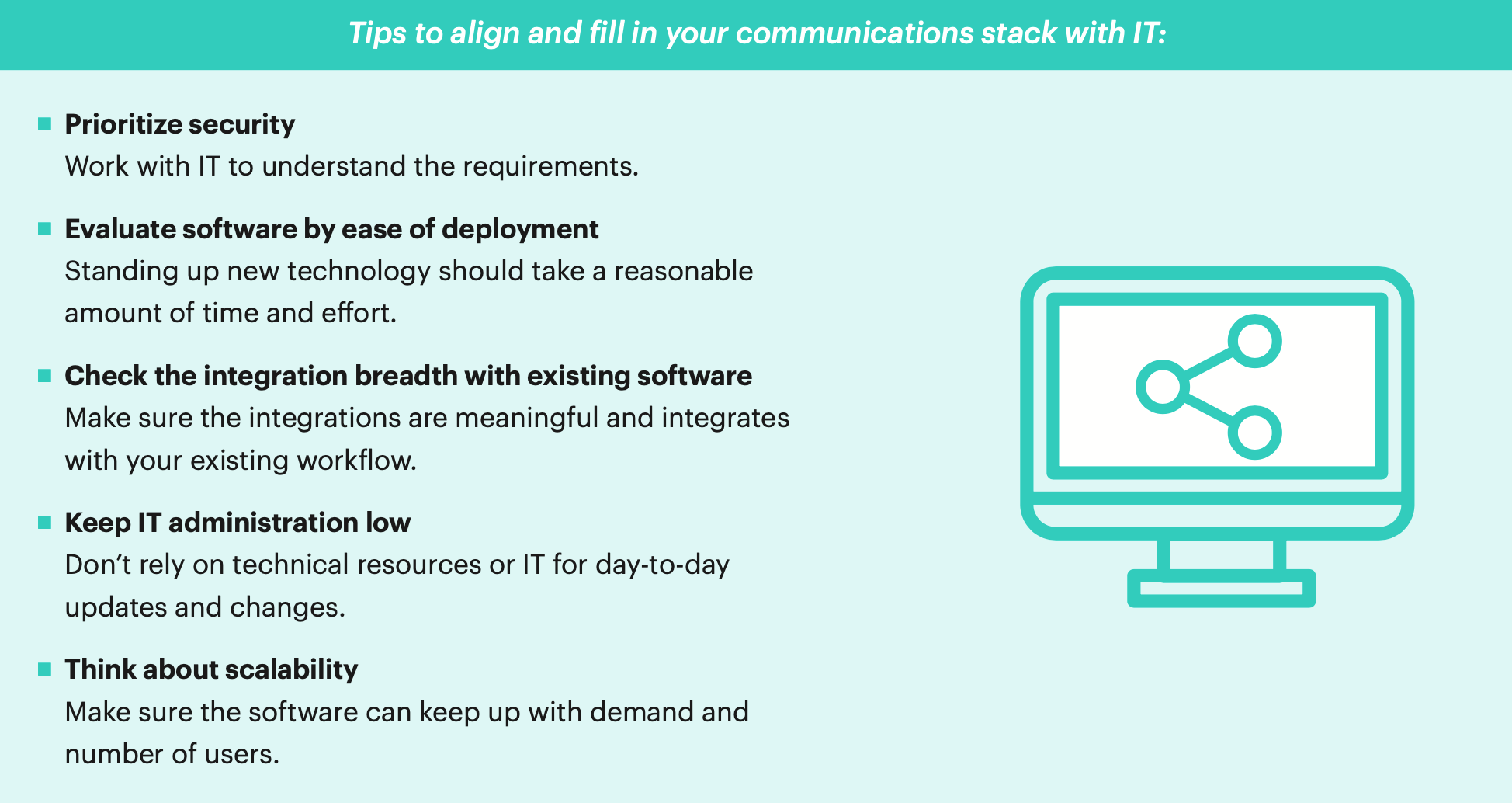 Encourage Team Bonding Activities From Home
Every employee handles remote working differently. Some feel terrible while others actually prefer the new normal. But generally, all of our internal networks have been constrained by working from home since we interact with fewer people. It's harder to stay connected with coworkers in other departments who aren't in our conference calls. These activities help build a sense of corporate cohesion, combat social isolation, and spark connections across employee networks.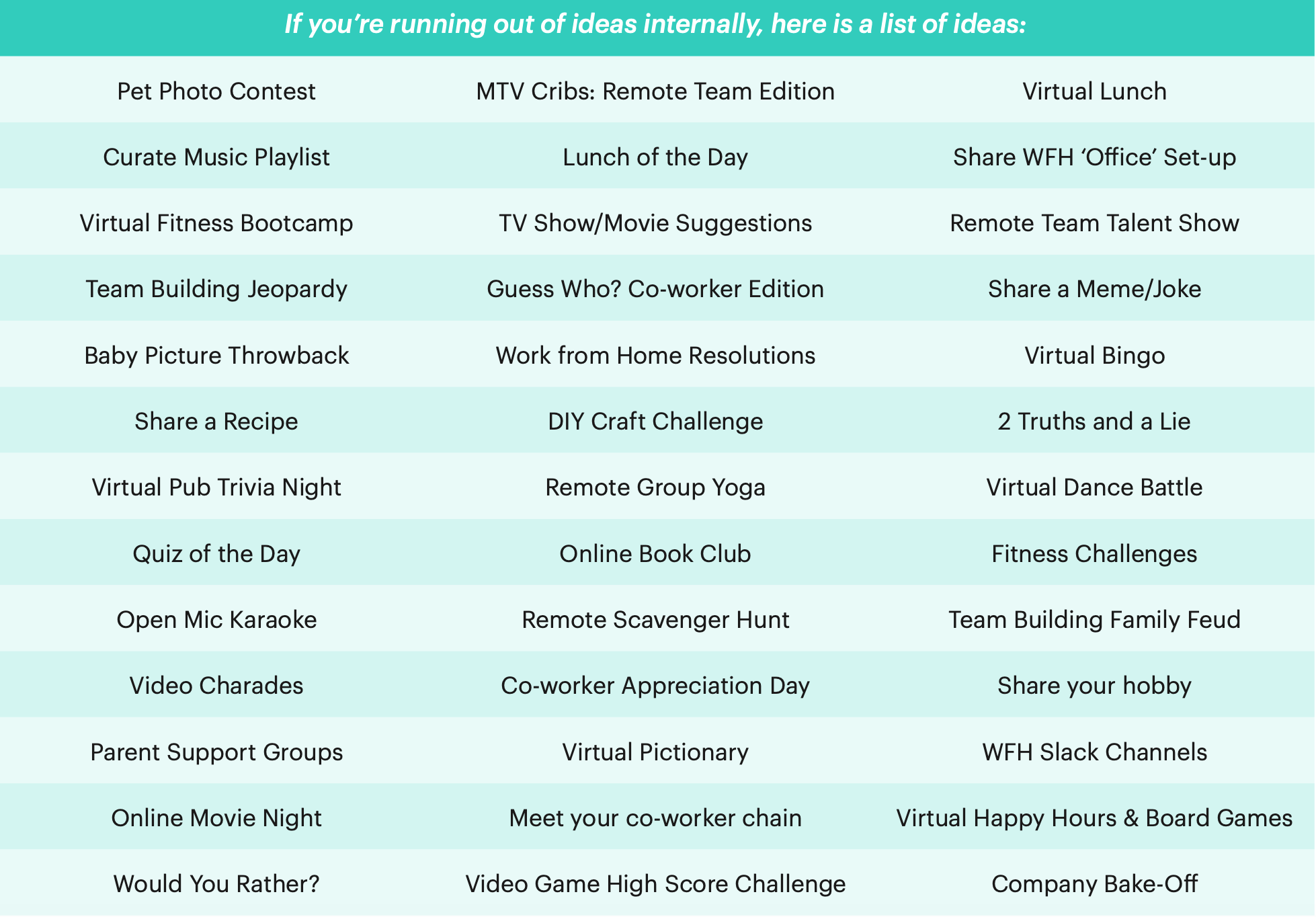 Simpplr makes it easy for employees to connect and engage with the broader organizations. Some organizations have even gone beyond their company intranet to facilitate connections.
Again, employees interact differently. Some don't want to engage on a non-professional level. Some activities will be wildly successful and other won't be. That's all okay.