■
Having strong success criteria will help an organization ensure that they have a clear purpose for their intranet. They can align strategic objectives to comprehensive targets or milestones as those evolve over time, as well as improve the company's maturity for intranet technology, strategies and communications as a whole by achieving them.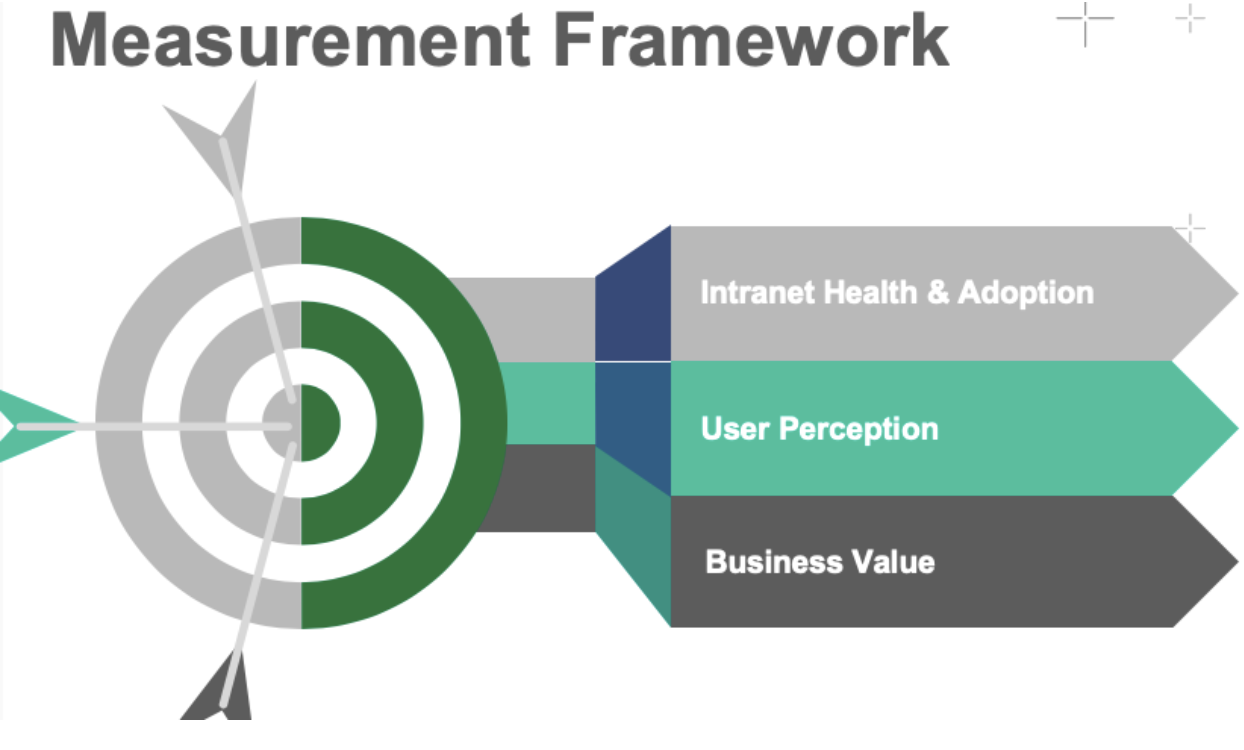 Health & adoption:

Success criteria to gauge the usage, effectiveness and adoption of your intranet

User perception

: Gauge the feedback and input from employees to understand their perception of the intranet over time

Business value:

To ensure your intranet is achieving your business goals and measure the business impact of your intranet on functional metrics over time
Health & adoption
Measuring the usage and level of engagement of your users over time will be a clear indication of how it's being adopted, as well as how effective it is as a primary medium of communication and information sharing for your organization.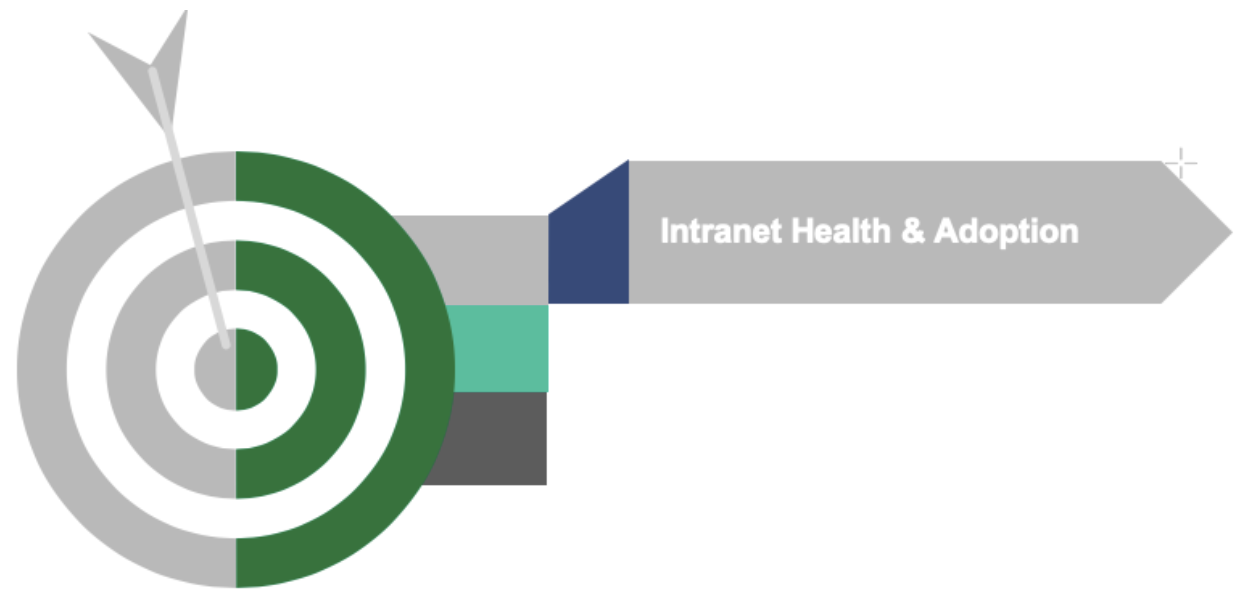 Adoption: Weekly unique logins

target: 60% of users

Consumption: Avg. weekly content views per user

target: 5 content views

Contribution: % of users creating new content per week

target: 10% of users
As time goes on and your organization's intranet behavior matures, you should see a progression where your focus evolves from weekly adoption to consumption to contribution.
User perception
Survey your users to get an in-depth perspective of how your intranet is being perceived and leveraged by them, and track how those interactions and perceptions evolve over time.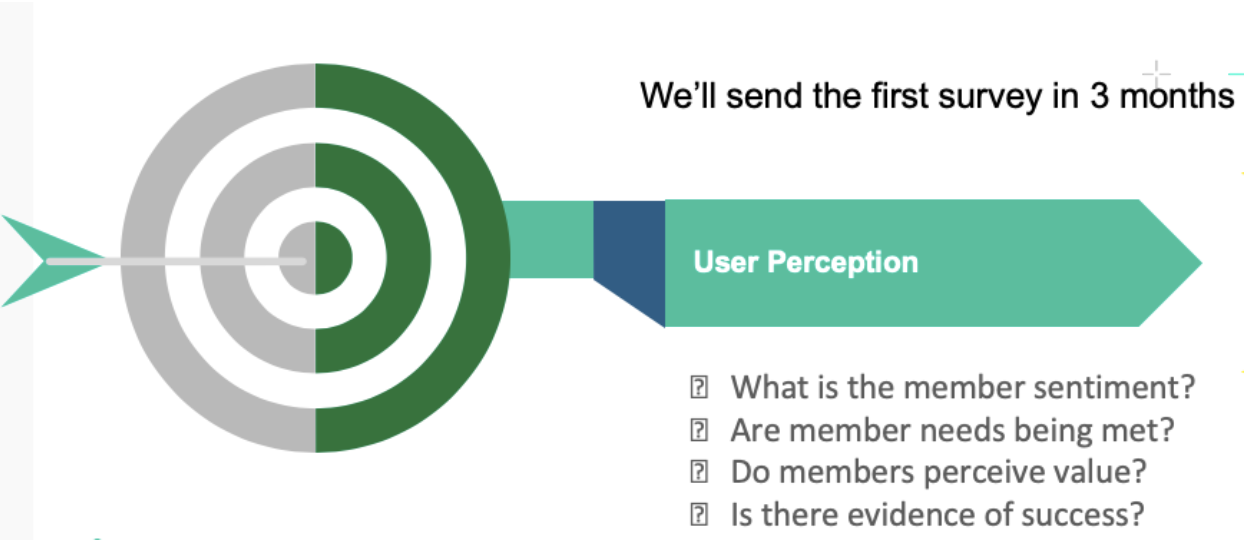 User NPS Score

Target: Initially 50, then perpetually improve

Key Use Cases:

Target: Dependent on Business Objectives

Most Common Intranet Ticket Categories

Target: Reduce support overhead
Business value
Your organization should notice palpable benefits from the successful administration of your intranet. To ensure there's a connection between your intranet and your overall business goals, you should identify measurable success criteria to understand how that's improving over time.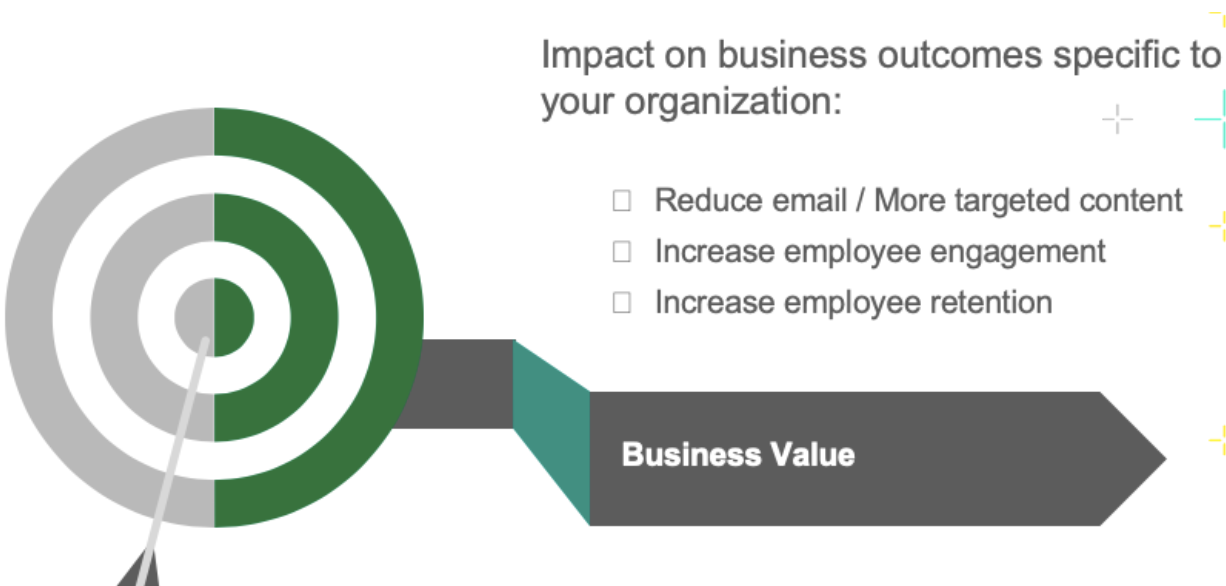 Reduced Company Wide Emails

Target: 10% decrease after first year, 30% after that

Increased Retention and Morale

Target: Rise in avg. employee lifecycle after 1st year

Improved Productivity

Target: Relative to Org

Increased adoption of productivity tools through Launchpad

Easier access to the right resources through Simpplr Search and other integrations

Effectiveness of Global Communication

Target: Ensuring the Intranet is an effective communication medium for all your users