There are a few ways you can manage content throughout your intranet.
First:
Navigate to the site where you're looking to manage content. Then at the top of the site dashboard, go to Manage site > Content to manage content. From the Content tab you can manage all of the content within a site regardless of state (draft, scheduled, published and unpublished).

If you manage more than one site, or are not a Site owner/manager, you can go to My content from your user profile image to manage your own content.


Content search, sort and filters
Search for keywords or terms using the search input or configure the filters to find the content you're looking for. You can also find content by sorting and filtering. Filters include:
Content type (page, event, album, blog post)

Page type (news, knowledge, either type)

Status (draft, pending, published, rejected, unpublished, validation required, validation expired)

Site the content was published to

Bulk actions
You can select all (maximum of 50) items or select multiple items to perform bulk actions on, like publish, validate, or delete. Some bulk actions will only ever be applied to content items that support that action. For example, only knowledge pages can be validated.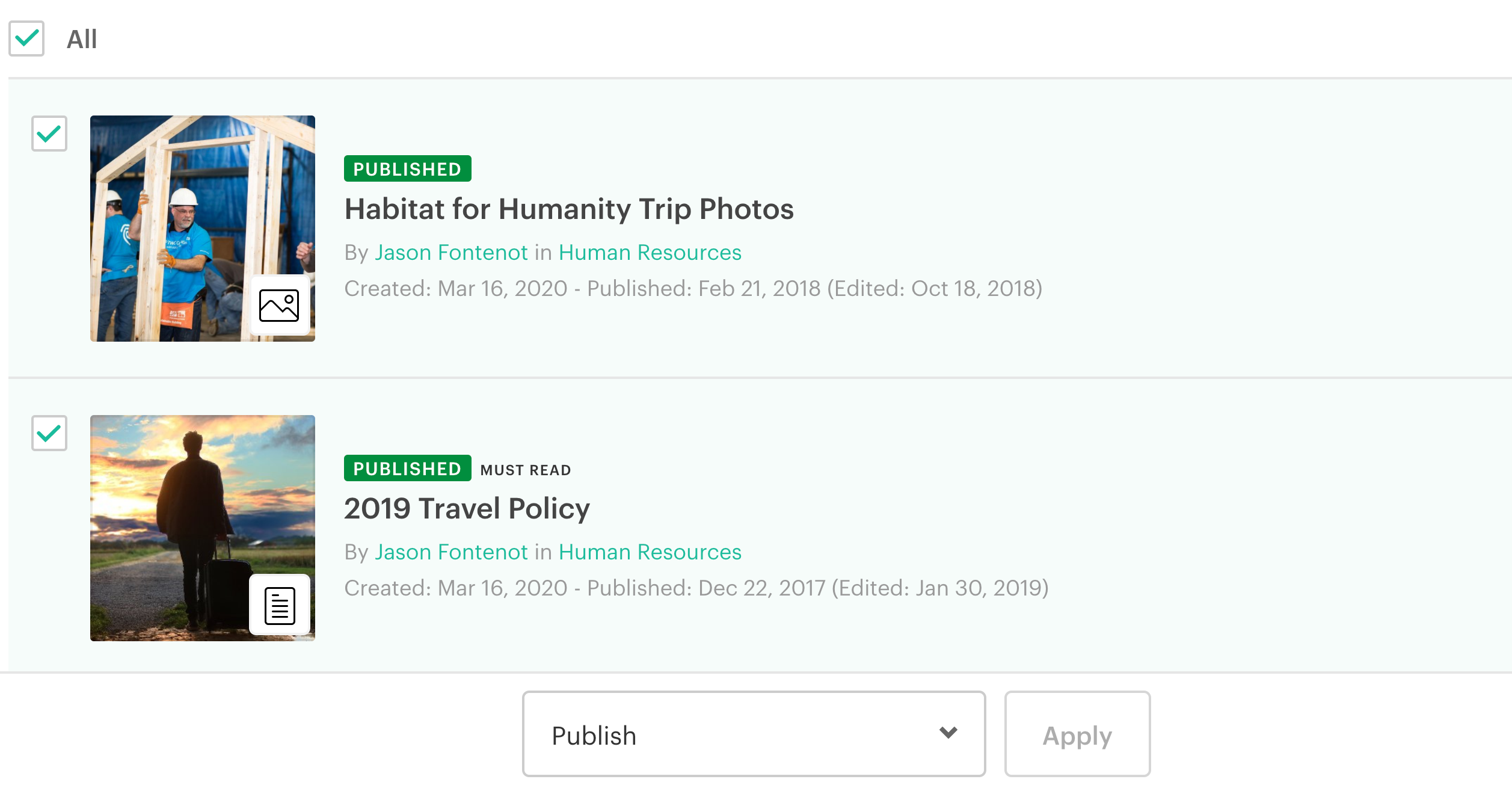 Individual items
Each content item displays its thumbnail, page type, status, title and other meta information. Options relating each item can be found in the menu on the right hand side.