■
When an item of content is published, the author (or approver of submitted content) will be presented with a variety of shortcuts to help promote that content in various channels. You can choose to promote to all of these channels, select channels or none.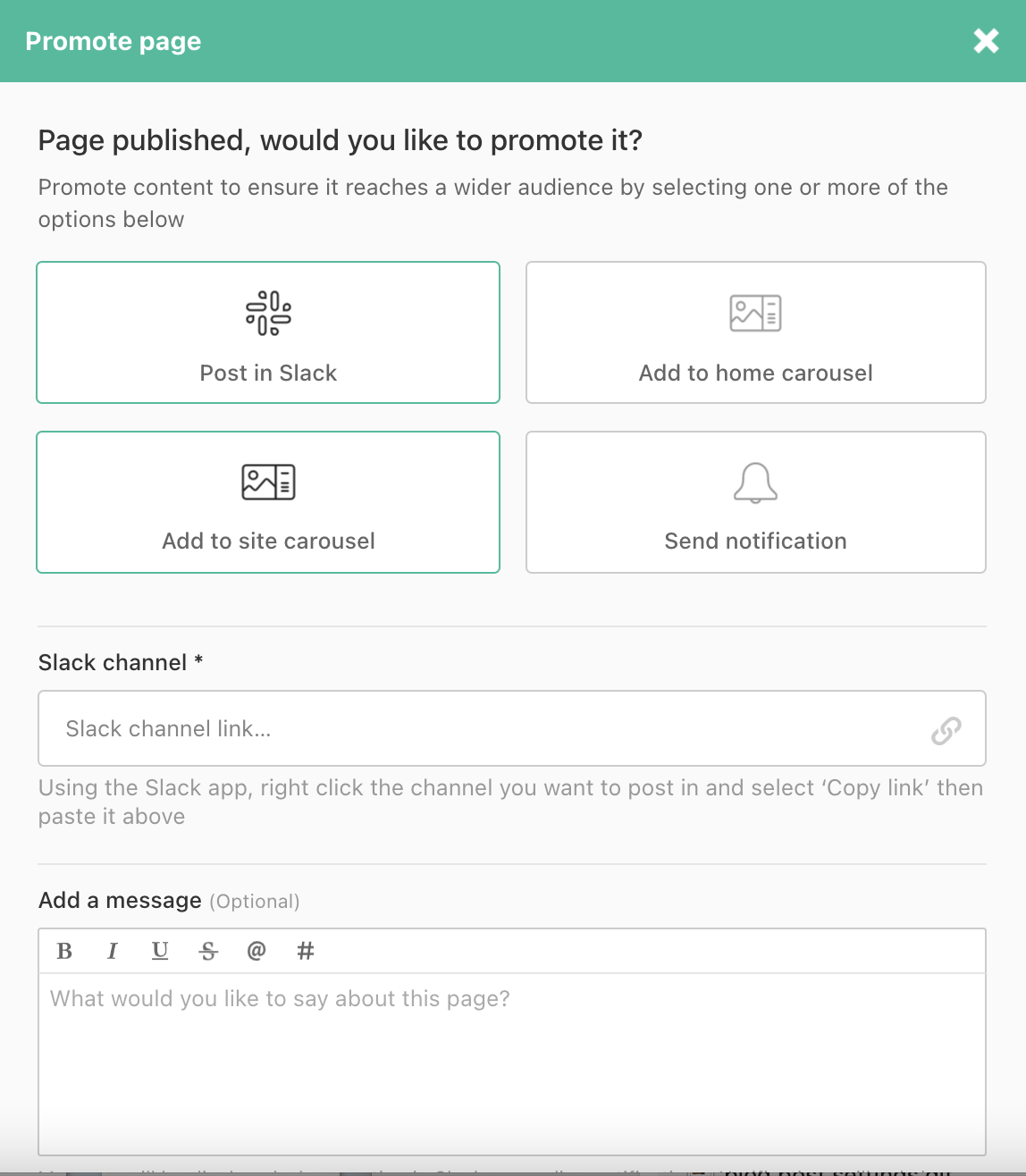 Post in Slack/Microsoft Teams
Post in Slack or Post in Microsoft Teams allow users to share the content into any channel they have access to by selecting it from the dropdown menu. There is also space to enter a message to give more context on why they are sharing the content.
Clicking Promote will make the content appear in the chosen Slack/Teams channel. The content will be unfurled and the message will be shown. Clicking on the content will open it in Simpplr.

A short message can be optionally included when sharing content to Slack/MS Teams.
Add to home carousel
App managers and users with home control privileges will be able to select Add to home carousel and automatically add this item directly into the home carousel.
Add to site carousel
Selecting Add to site carousel will automatically add this item directly into the site carousel.
Send notification
Selecting Send notification will send an in-app activity notification (and other notification types as defined in a user's settings).

A short message can be optionally included when sending a notification to site members
All of the options available in the content promotion modal are available from the options menu (...) on the content detail page at any time. To access it, simply navigate to the piece of content and click the ... option.