Overview
The All-purpose survey is a versatile survey that can be used to gather one-time feedback on any topic, such as travel habits, office days, or swag sizes. It facilitates two-way communication and immediate data collection. The All-purpose survey can also function as an engagement survey.
Unlike pulse surveys, all-purpose survey reporting gathers information as it's needed from users on a one-off basis, rather than tracking information over time. It has three question types; Likert scale questions, multiple choice, and free text.
All-purpose survey is a paid add-on, Employee Listening. Contact your CSM for more information.
Participate in a survey
When a survey is sent out for your participation, you'll receive an email asking you to take part. When you open Simpplr, click on the Survey notification in your Simpplr app.
You'll be taken to the Surveys page. View all your open surveys and click "Take part" to participate in a survey. You can also go to User menu > Surveys which will take you to a list of all your open surveys.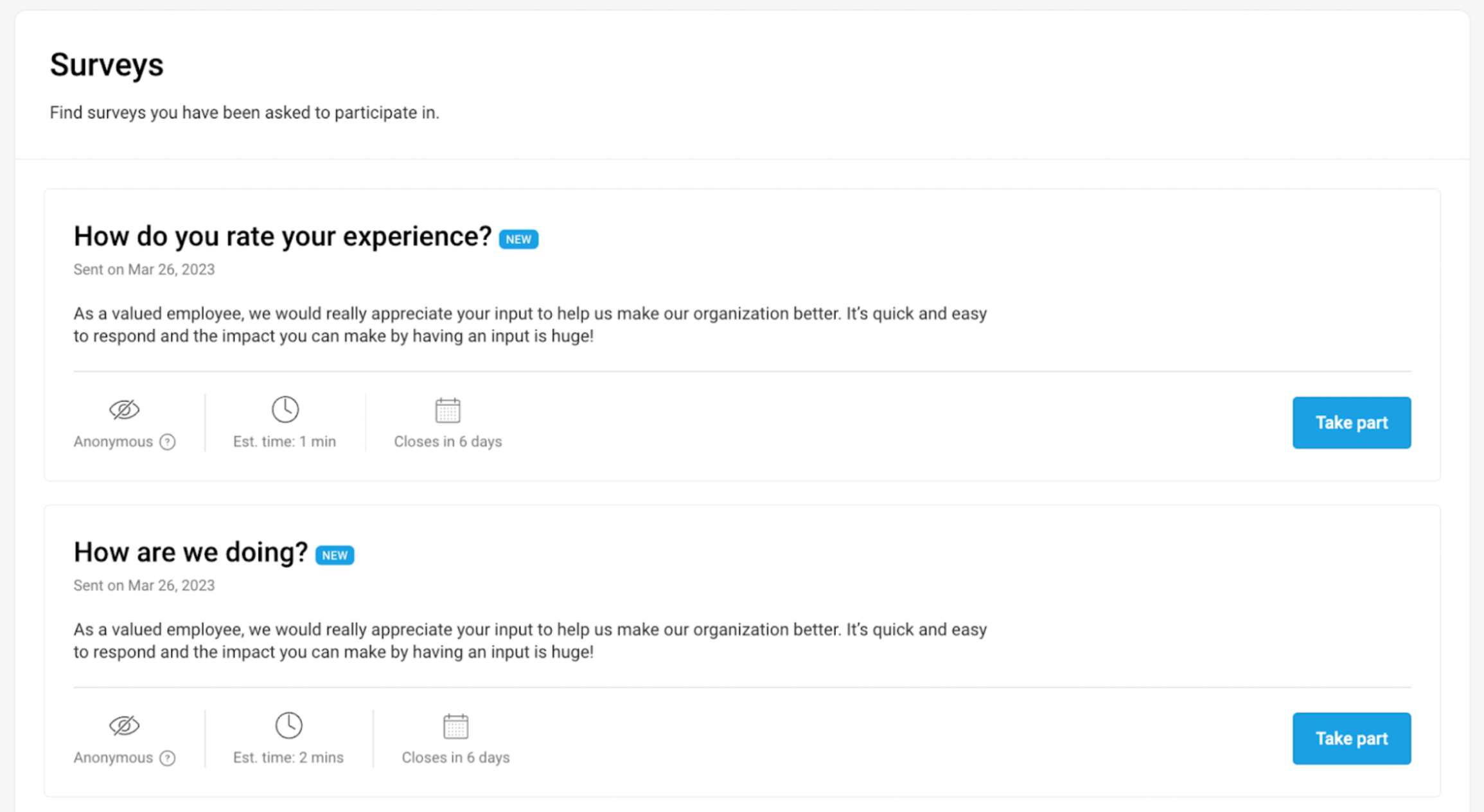 Create a survey
To create a survey, go to the user menu, then Manage > Surveys. This will take you to the survey listing. Here you can select Create survey, then select All-purpose survey. You can choose to add questions as you are creating the survey by selecting the Create your own option.
An All-purpose survey can have three types of questions; Likert scale, multiple choice and free text. Under survey type you can select from scale, multiple choice, or free text. Select your question(s), or create your own from our science-backed question bank. Survey themes can be associated with all questions, but it is only integral to reporting for Pulse surveys.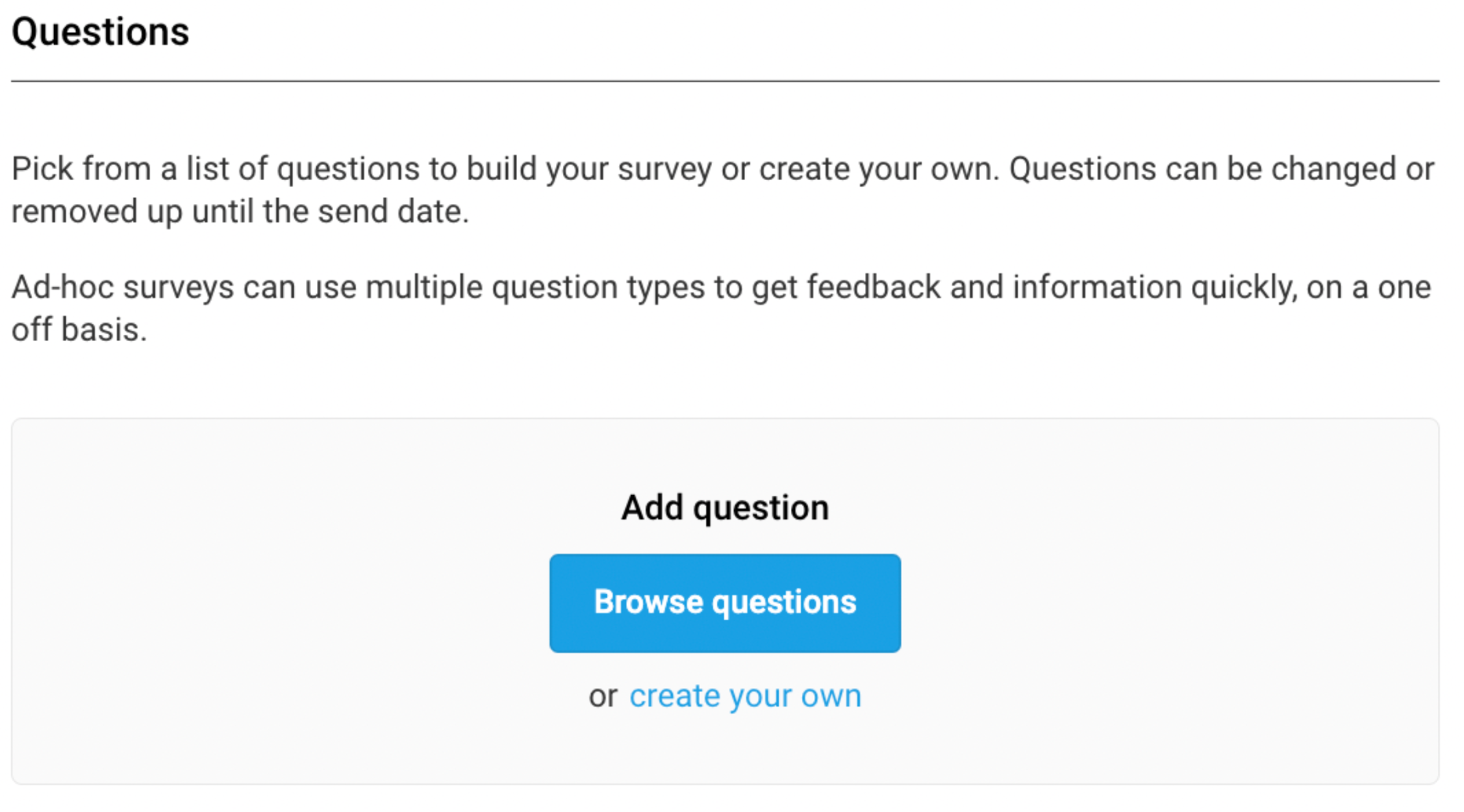 Decide whether or not your question should be optional on the survey. A required question will have a red asterisk next to it.

Reporting anonymity
To protect user identities, if a survey has fewer than 4 recipients, or if a filter returns a group with fewer than 4 recipients, some analytics will be obscured to protect user anonymity. Similarly sections of the heatmap will be anonymized if they have fewer than 4 recipients.
Unless the manager was the one to create the survey, a user's direct manager will not see results of All-purpose surveys in the My Team dashboard. Only the survey creator will see the results.