Overview
As a paid add-on, you can use sentiment checks to see how users feel about important announcements. Users can respond to sentiment checks on a piece of content with one of five options:
Very negative
Negative
Neutral
Positive
Very positive
Enable sentiment check
If Listener Suite is enabled for your org, app managers can enable sentiment checks by going to Manage App > Setup > Listener suite. They can then choose which site owners, managers, and people have sentiment check permissions.

Add a sentiment check to content
With sentiment check enabled, site owners/managers with requisite permissions have the option to Add sentiment check to pieces of content in their site(s).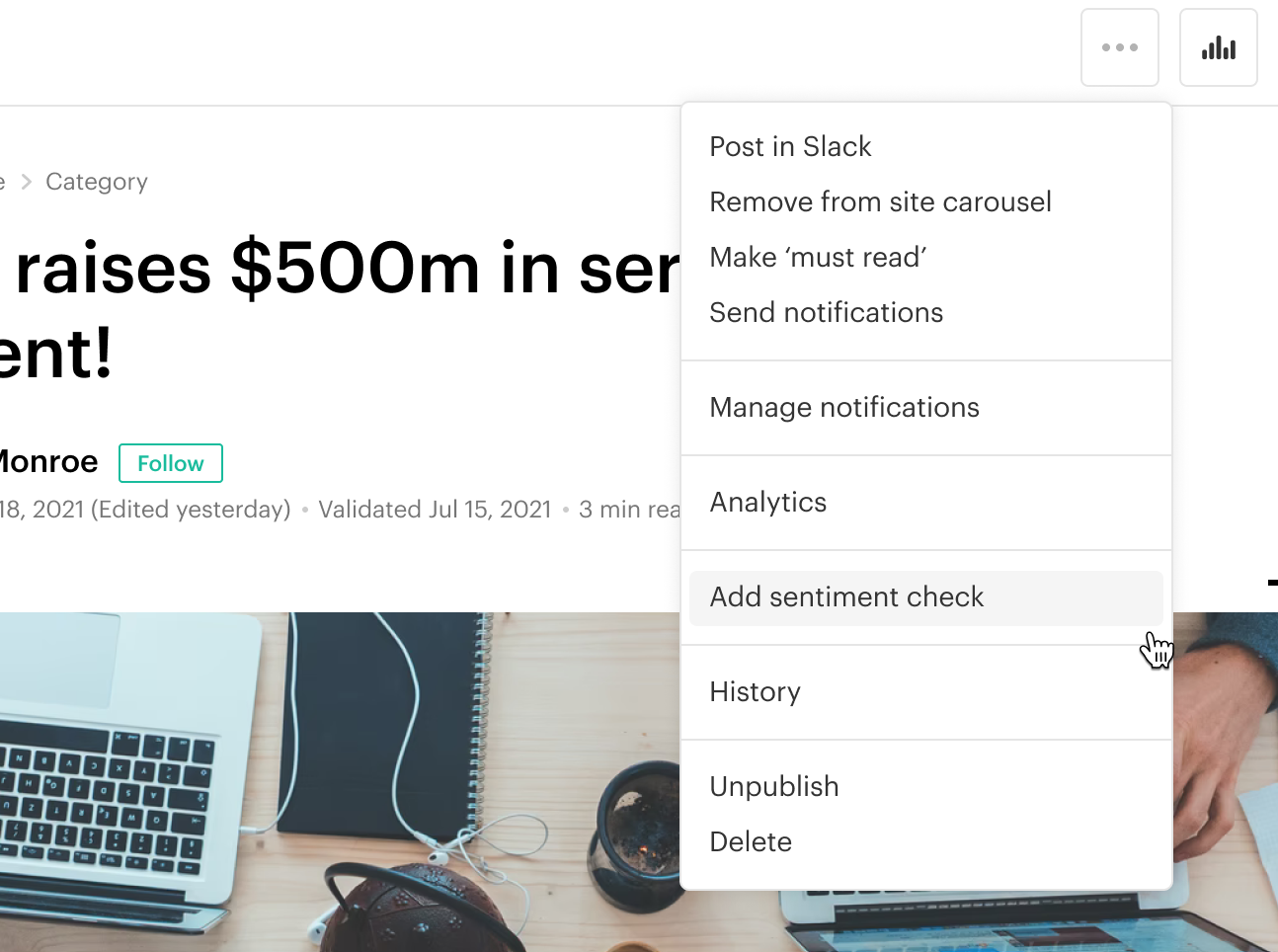 Doing so will open the Add sentiment check modal, where you choose the question users respond to. To enter a custom question, click Custom. You can word the question however you like, but users will always have the same choice of responses, no matter the question:
Very negative
Negative
Neutral
Positive
Very positive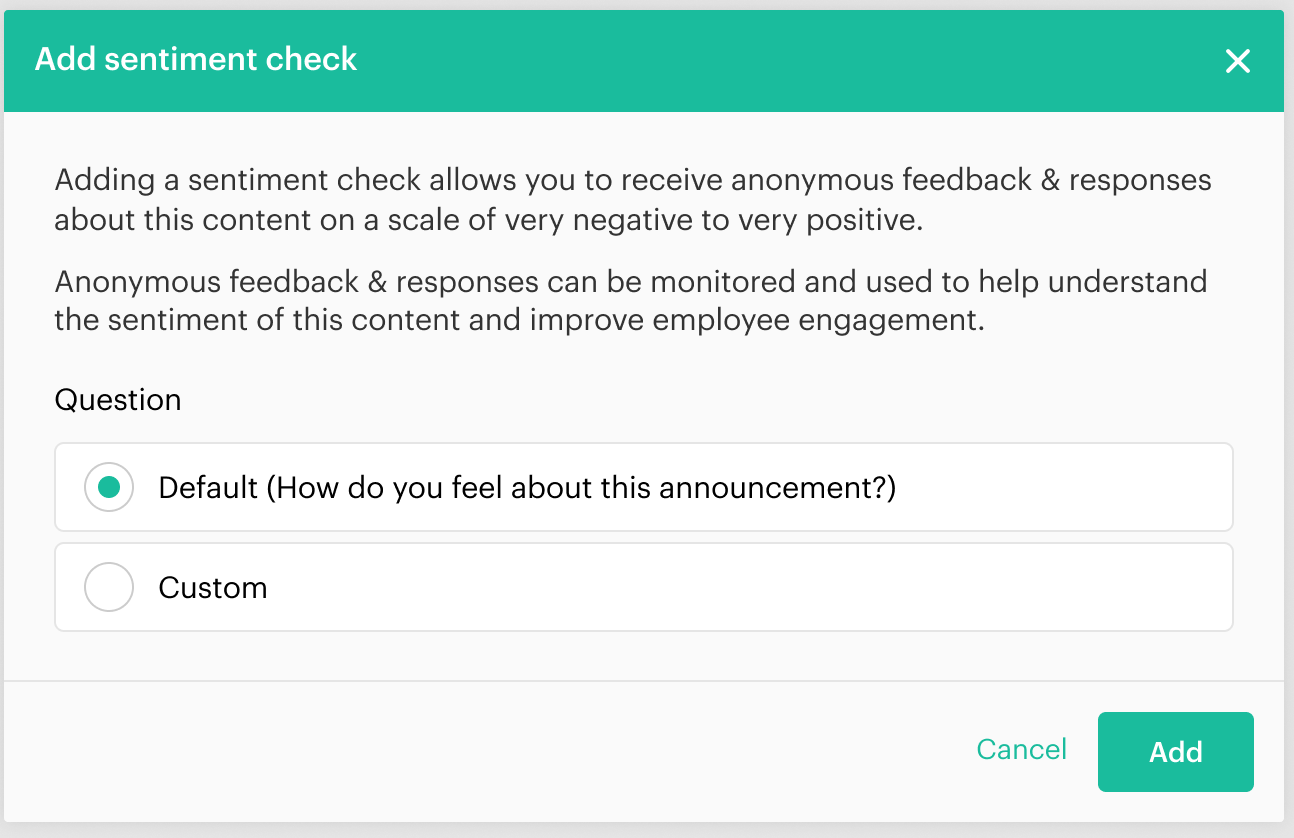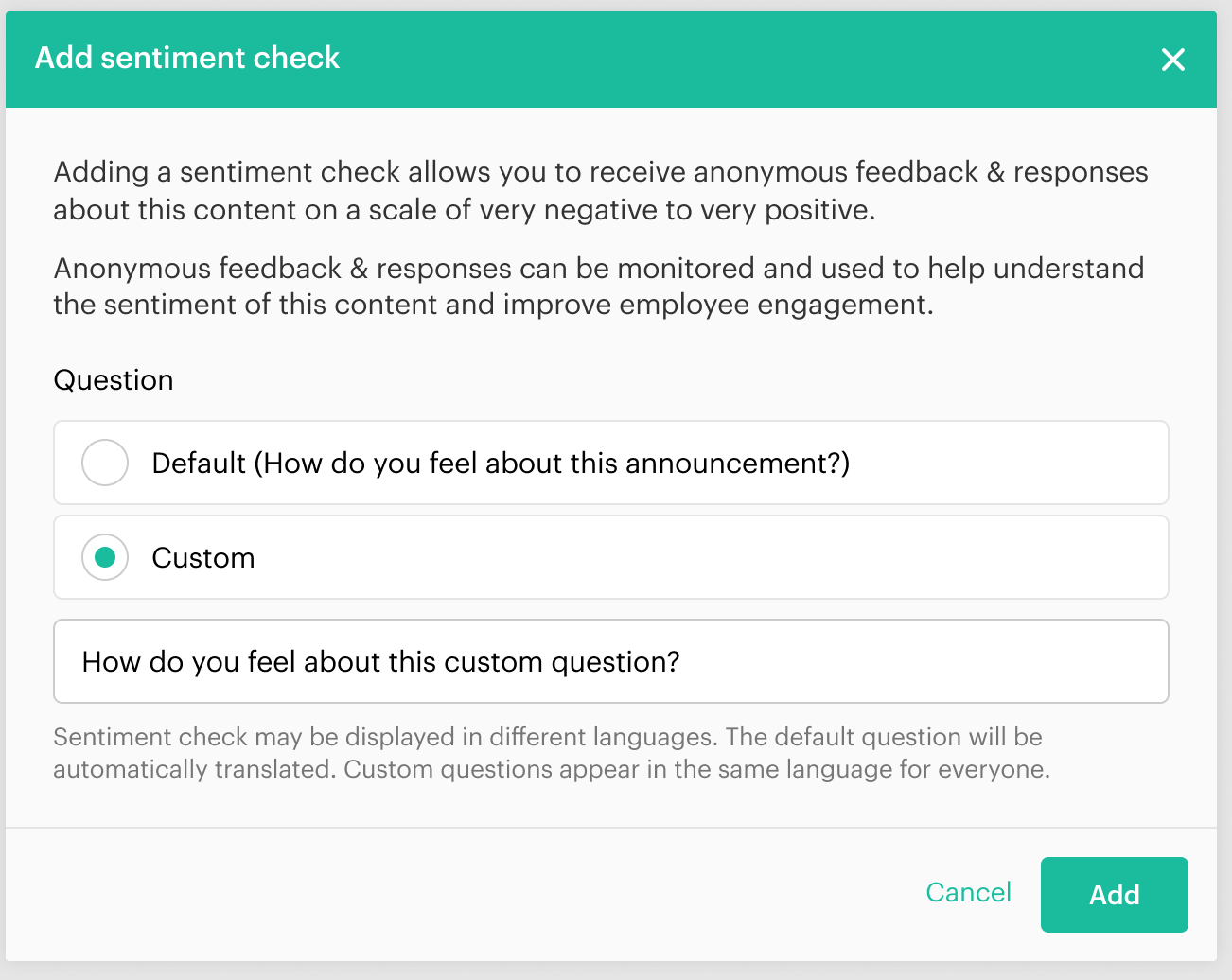 Participating in a sentiment check
When a sentiment check is enabled on a piece of content, users will be prompted to give their feedback when they've finished reading it.

Participation in sentiment checks is optional, and all responses are anonymous. We can't track answers back to an individual user.
After giving their feedback, users will see how their response fits in with the sentiment of other users on that piece of content.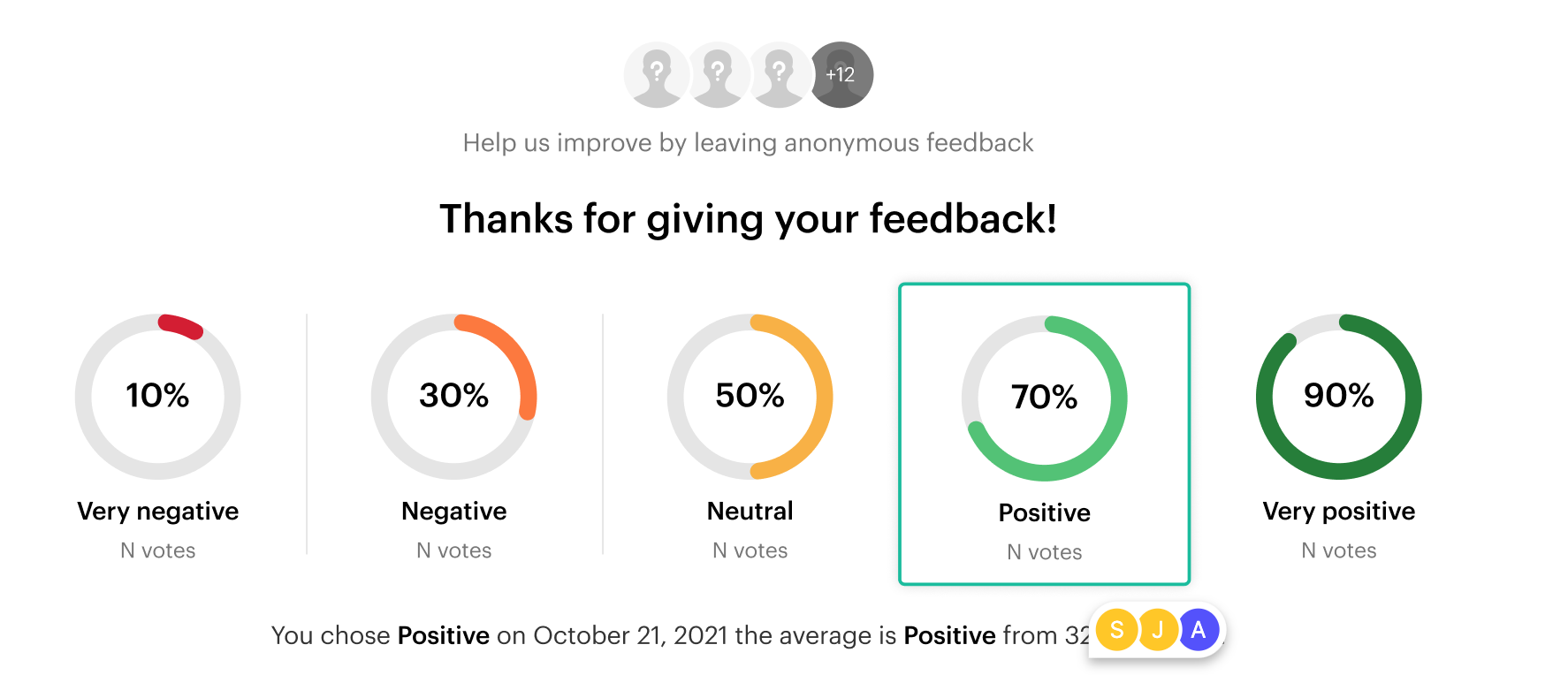 Reporting
To see a report on a piece of content's sentiment check, go to Sentiment check report.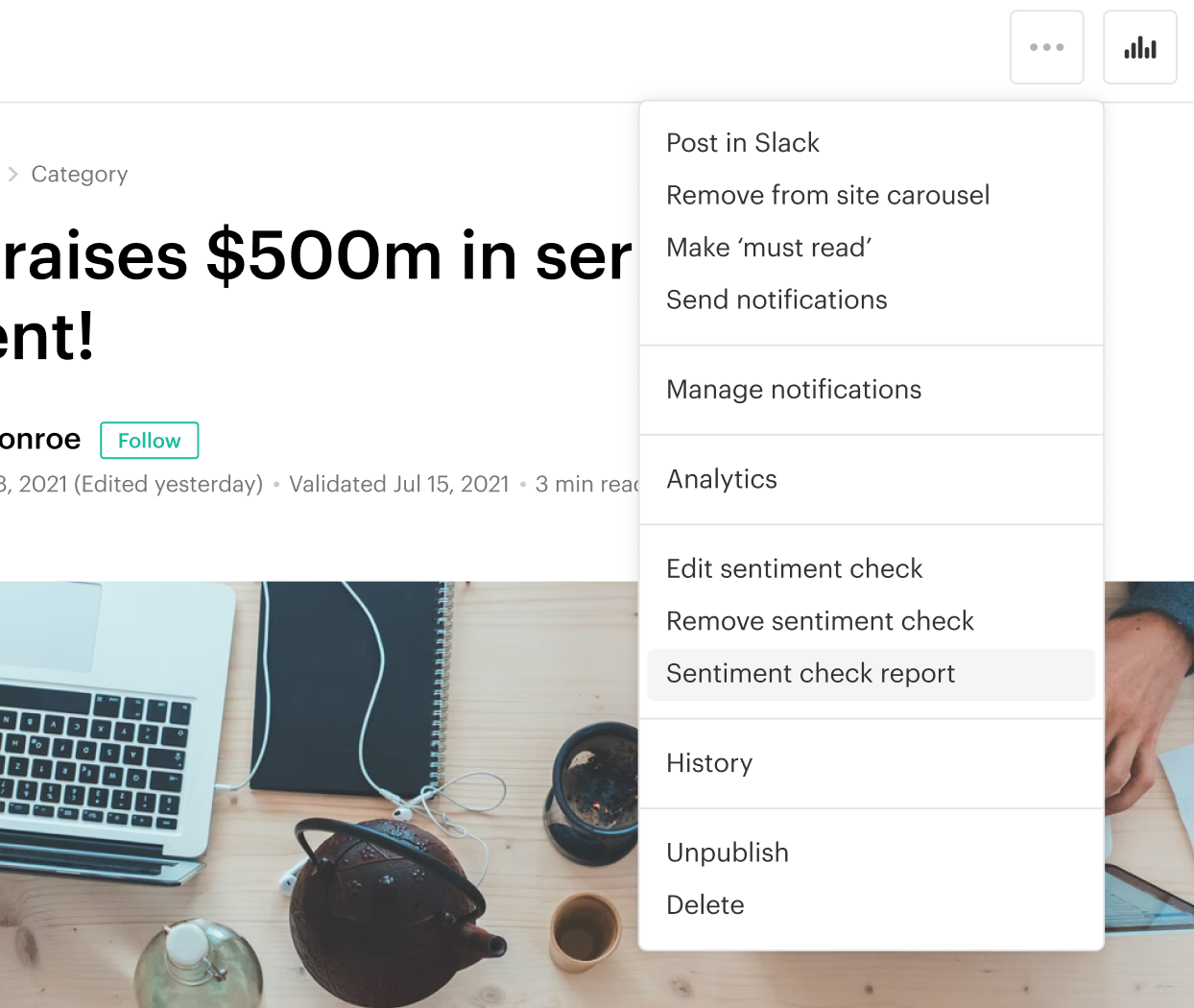 You can filter responses by by department and location, and can view individual responses in the Open feedback section.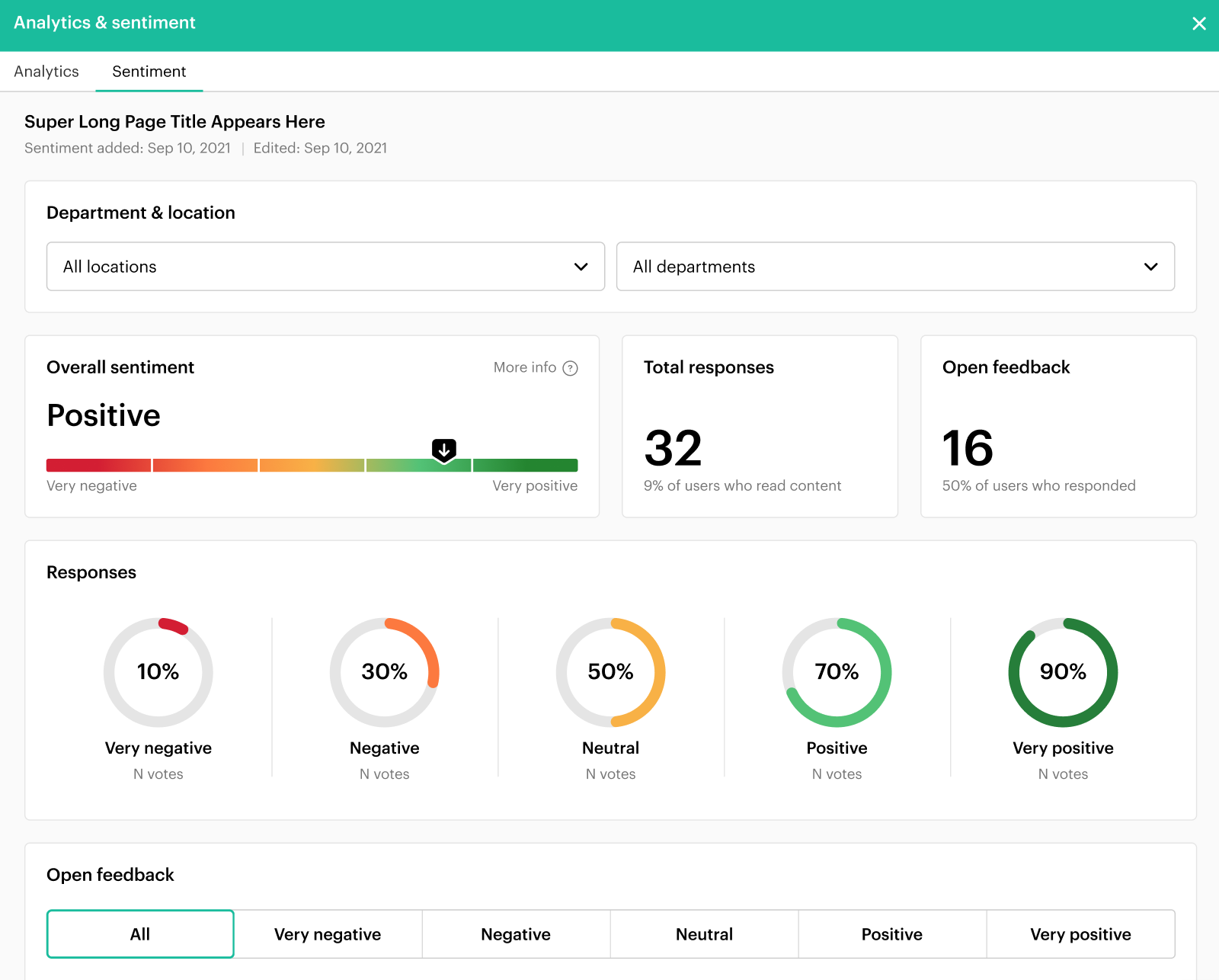 To protect user anonymity, if there are five or fewer pieces of feedback in a report, you won't be able to see individual responses.