■
Apple Business Manager (ABM) is an Apple-hosted cloud portal that centralizes management of the Device Enrollment Program (DEP), Volume Purchase Program (VPP), Apple IDs, and content. The portal offers granular access control with admin delegation so you can create admins who have responsibilities for specific locations.
Download redemption code CSV file from Apple Business Manager
Log in to Apple Business Manager account.

In order to distribute the private app, the organization must have an Apple Business Manager account. New organizations can create one by clicking on

Enroll now

. Existing organizations can directly login to their Apple Business Manager by entering their login credentials.

Locate the Custom Apps tab. In the left pane, click on Custom Apps

to choose the app you wish to distribute.

Note:

If you can't find the

Custom app

tab, enable it by going to

Settings > Enrollment information > Custom Apps Enable/Disable

.

Select the app. Click on the app you wish to distribute.

Enter the number of Redemption Codes you wish to generate.

In the

Quantity

field, enter the number of redemption codes you want to generate.

Select License Type and generate the codes. In the License Type dropdown, select Redemption Codes. Choose the quantity and click Get to generate the Redemption Code. Download the codes (CSV file).
Code distribution. These downloaded codes along with their download link can now be distributed through SMS or email whatever communication suits best.
App download.

Users can now download the app by clicking on these shared links (with coupon codes) in their mobile device.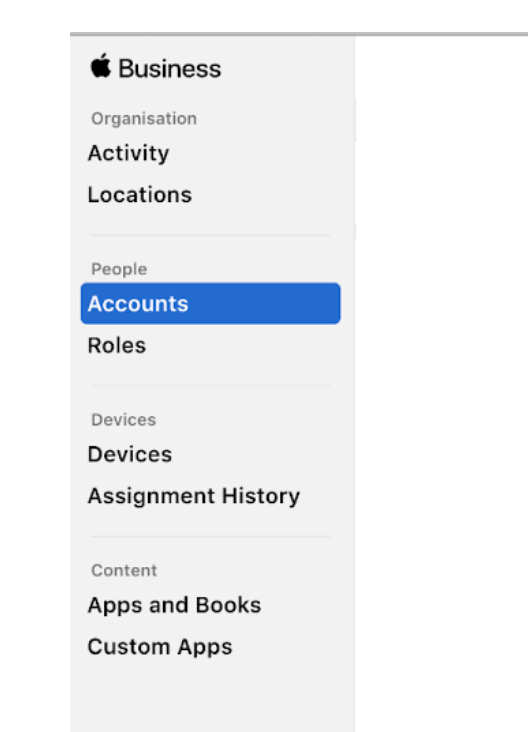 account select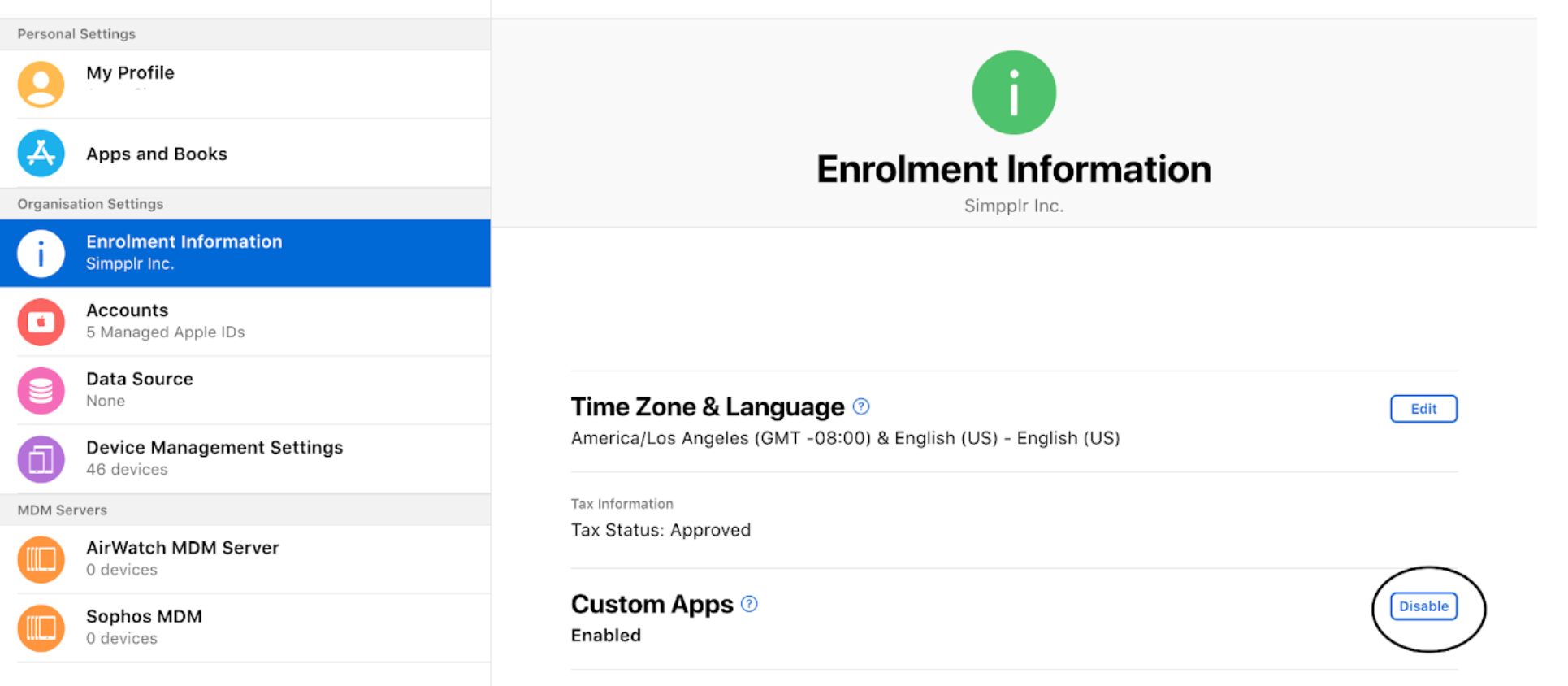 enable/disable custom apps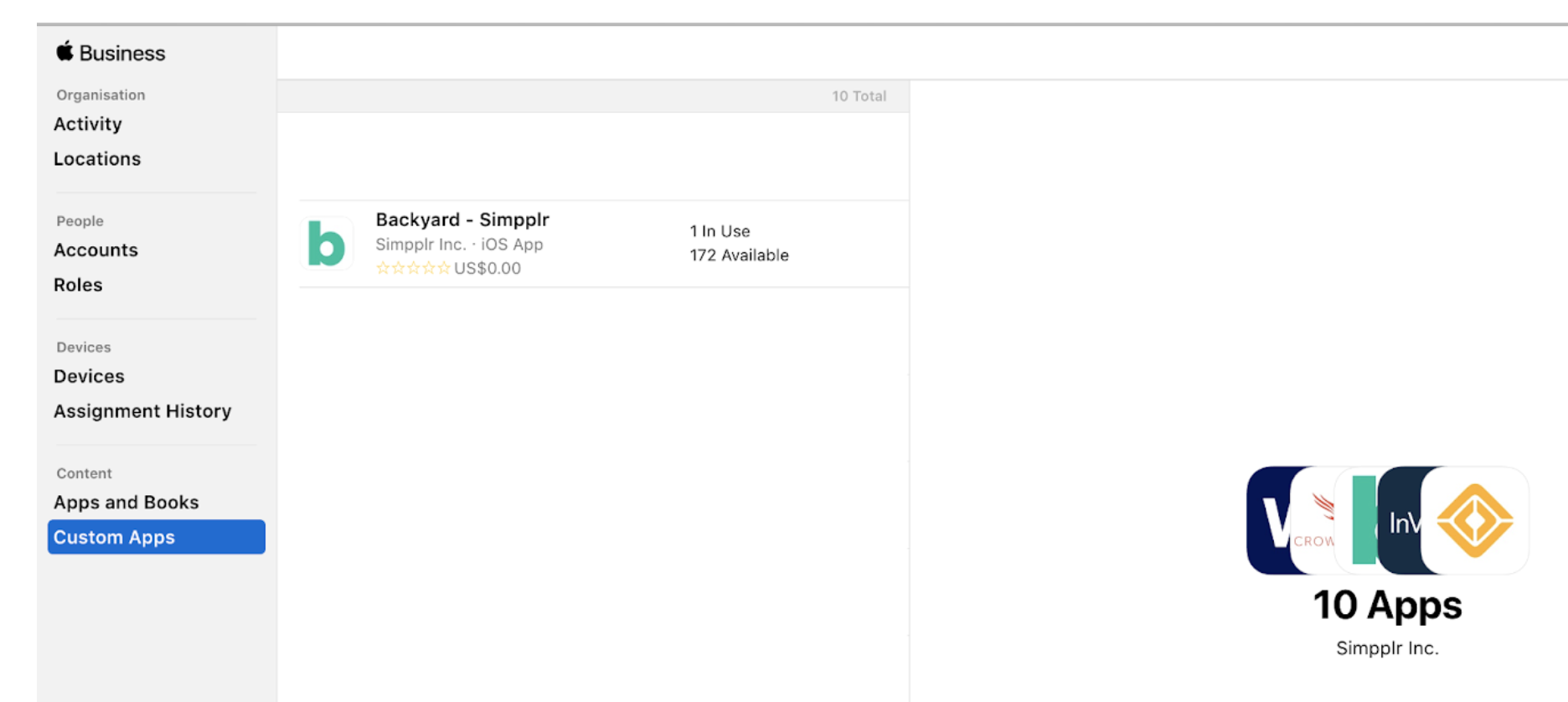 select app for distribution
enter quantity of redemption codes


Notes
These redemption codes are country specific and will only work in the country where the Apple Business Manager account is registered (the location of the user and the apple business manager account need to be the same).

These are unique codes and expire after first use (click). Another unique link/code will need to be used if this is done.

Opening the

Redemption code

link will open your app store and will ask to enter the Redemption code.

The shared link should only be redeemed on the mobile device the user wants to use the app on.

Users will need to redeem different links/codes for different mobile devices.