■
Note:
This article is in reference to Simpplr's legacy Newsletter feature, not the
Employee Newsletter
. This is only relevant to customers who have not yet upgraded to the Ida release or later.
You're able to gain insight into newsletter analytics just by clicking into the Newsletter section of your intranet.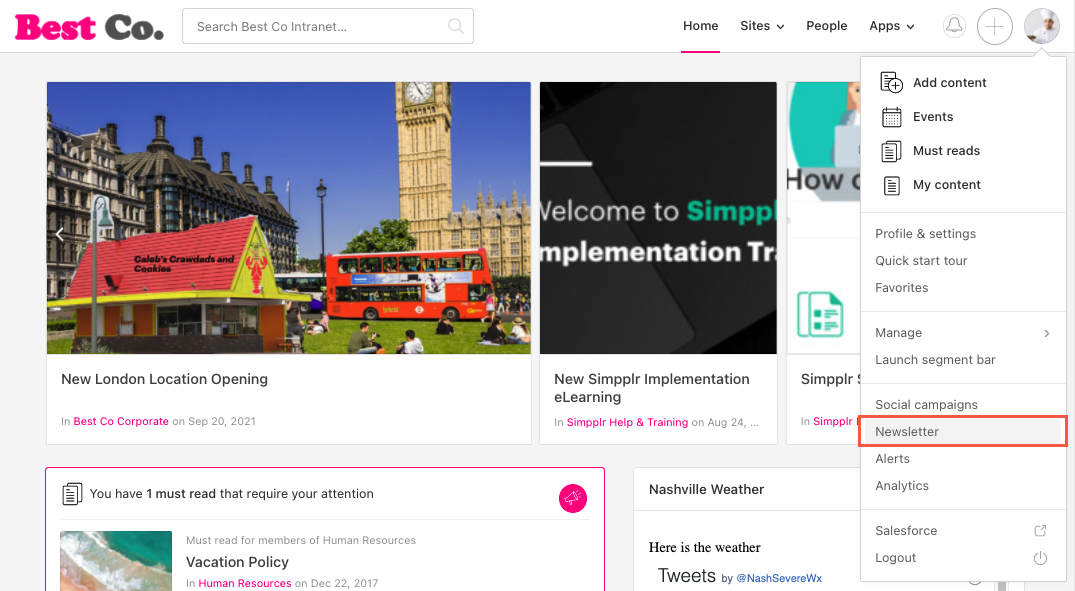 From the Newsletter list page, you can see information such as:
Recipients: The segment/users the newsletter was sent to
Author: Who created the newsletter
Created date: The date the newsletter was created
Sent date: Date the newsletter was sent
Status: The current status of the newsletter (Draft, Scheduled, Sent)
Opens/clicks: The number of opens and clicks the newsletter received
To access more granular newsletter analytics, click into the newsletter and scroll down. From here you can see the following metrics:
Opens: The number of unique recipients who opened the newsletter/email
Total clicks: The total clicks into any content in the newsletter
Unique clicks: The number of people clicking on any piece of content in the newsletter
Avg clicks per open: The total number of clicks divided by number of opens
From the global analytics page, App managers can see:
Newsletters sent: The total number of newsletters sent
Total recipients: The total number of recipients who received all newsletters
Avg opens: The total number of opens divided by number of newsletters sent
Avg clicks: The total number of clicks divided by number of opens