It is possible to set up a default Dashboard that will be available to all Users. Please note - to do this the "Home Control" in the Manage Application > Setup > Governance has to be set to "User".
Home Defaults can be found in the User Menu.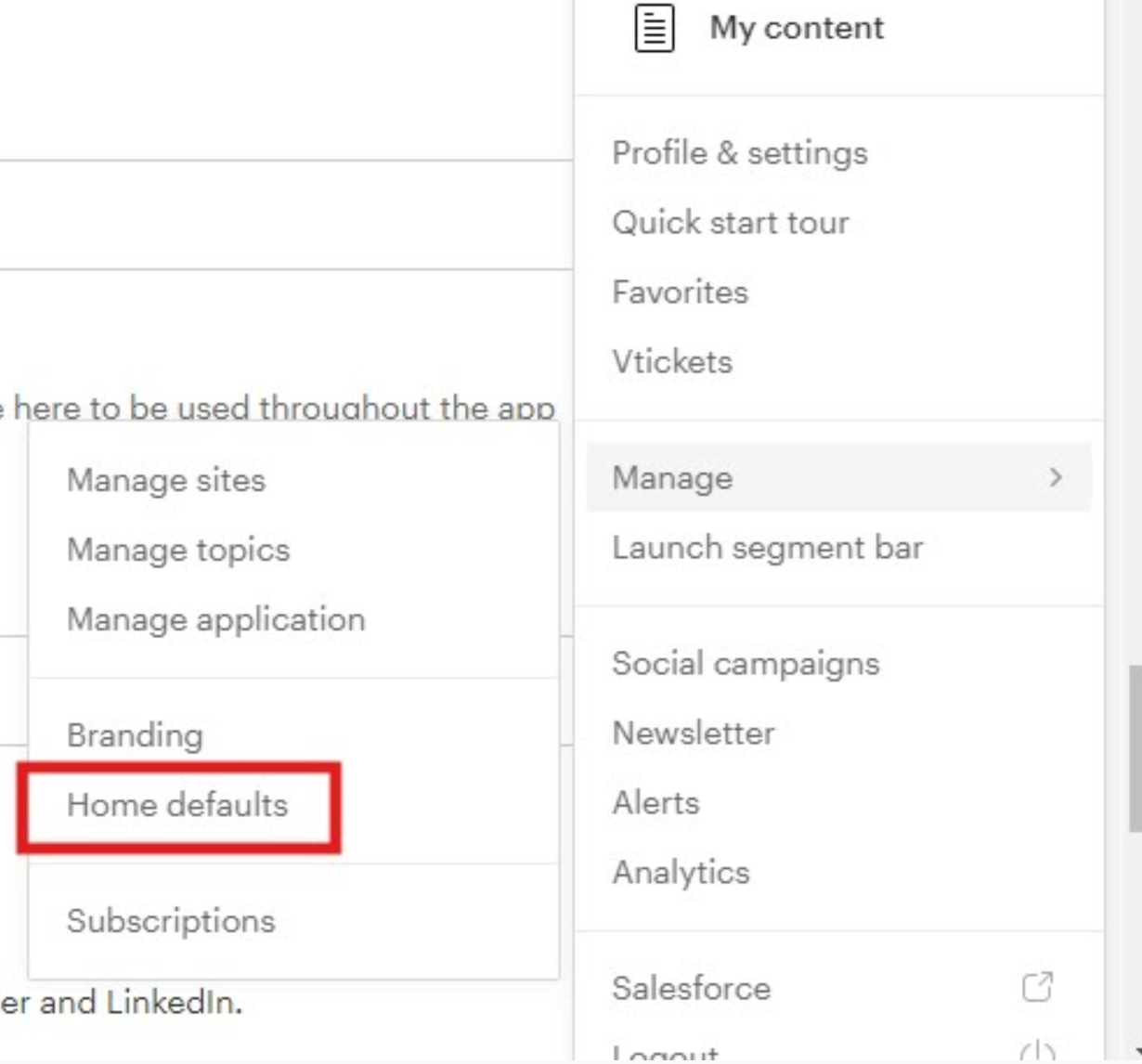 Setting a default Dashboard allows you to guide the User's initial experience and make the onboarding process more consistent throughout the organization.
The "Home Default" page replicates a User's Dashboard. Clicking on the gear icon in the bottom left-hand corner allows you to select the default for the layout of the Home. Clicking on the "+" icon allows you to select the Tiles that will be visible to all Users. The process of setting up a Dashboard is explained in more detail in the section below titled "Setting up Home Dashboard".
For the new settings to affect the Home Dashboard of all existing Users you have to click the text "Overwrite Home for all users" at the top right of the page.
As the Governance is set to "User" all Users are able to change the layout and Tiles at any point after the default has been set.