Default Email Notifications
Here you can choose the default settings of Email Notifications for all Users. Select which emails you want users to receive, for the new settings to affect all existing Users you should click on the text Overwrite all user's Email Notification settings.
All users can change their own email notification settings at any point by going to My Settings (My Settings can be accessed by clicking on your avatar at the upper right hand corner).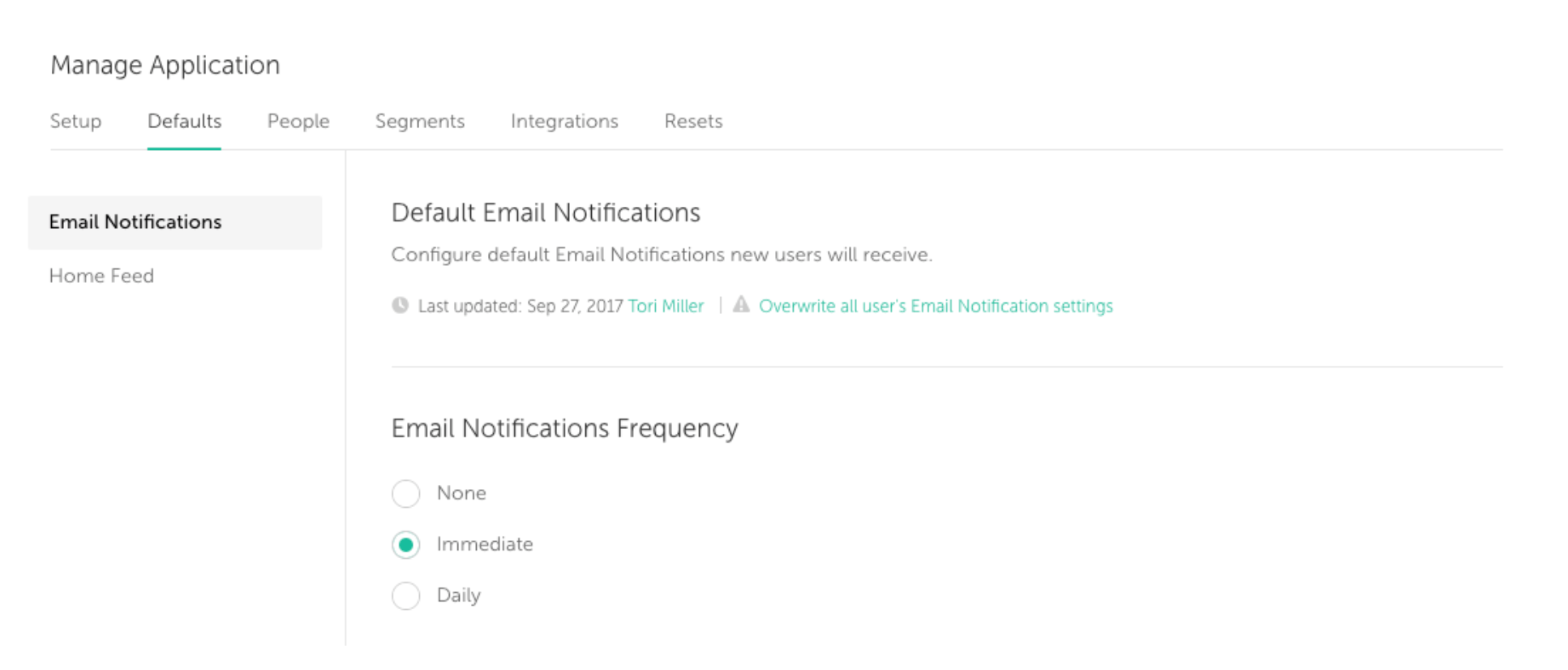 Home Feed
Default Home Feed Filtering
You can set the default options for Feed Filters for all users. Please note: this only changes the default settings, users can still change the Feed Filter and Feed Sort choices based on their preference and their settings will be remembered when they return to the feed.