Topics and Expertise allow you to categorize content and users, respectively.
Topics
Users can add Topics to Content and Feed Posts to group the same type of Content together. Topics are also searchable. Simpplr's current topic selection only supports English.
You can see all the Topics on the Manage Topics page.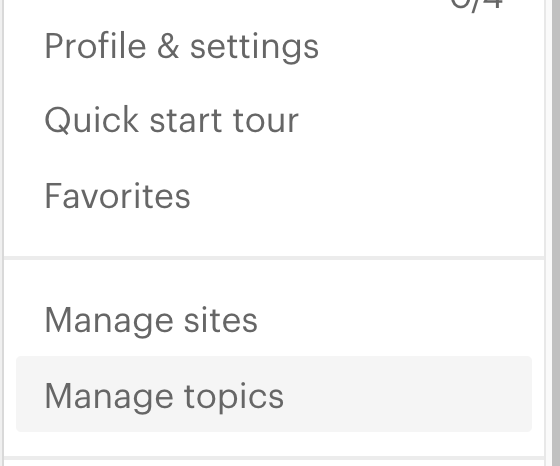 You can click Add Topics to add new Topics and click on the drop-down arrow next to the existing Topic to follow/edit/delete/merge Topic. Please note that you can only change the spacing and capitalization of the Topic.

Add Topics to content

Users and managers can add topics to content in the content creation flow. You can search through all topics in the Topics list.
Expertise
Go to Manage > Manage Expertise.

You can add new expertise to your own profile or any other user's profile by clicking Add/Remove Expertise, writing in the Expertise box and clicking add. Depending on the permissions, you can remove Expertise by clicking the x button.
In the expertise list:
Terms are not case sensitive. "HR", "hr" and "Hr" to be considered as same.
Expertise can have spaces. "Human Resources" or "I'm good at dancing" are acceptable.
Duplicated entires are eliminated.
Other employees can also add expertise to your profile, and they can endorse your expertise by clicking on the thumbs up icon.
If employees search for expertise that you have, you will appear in the search results.
Governance
App Managers have governance over the Expertise list. From Manage App, they can select who can create Expertise and who can add Expertise to a user's profile.
Manage Application > Setup > Governance (under Expertise)