■
Topics and Expertise allow you to categorize content and users, respectively.
Topics
Users can add Topics to content and feed posts to group the same type of content together. Topics are also searchable. Simpplr's current topic selection only supports English.
You can see all the topics on the Manage topics page.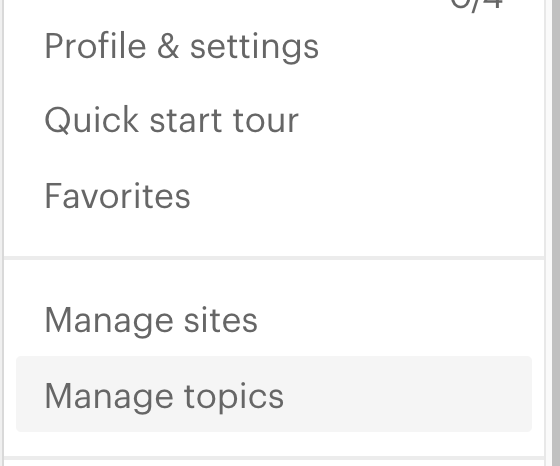 You can click Add topic to add new topics and click on the drop-down arrow next to the existing topic to follow/edit/delete/merge that topic.

Duplicate topics will be added to the list if users create them. However, when clicking into the topic or attaching it to content, it will be recognized the same as the existing topic. For example, if one user enters "401K" as a topic, then later another user enters "401 K", Simpplr will recognize this as a duplicate entry and only show content tagged with the original input topic, since "401K" already exists.
Add topics to content

Users and managers can add topics to content in the content creation flow. You can search through all topics in the topics list.
Note:
The maximum number of topics you can add to any one piece of content is 100.
Follow topics
Users can follow topics as well. By following a topic, you'll ensure that any content tagged with that topic that you have visibility into will be sent to your feed. To follow a topic, simply click the topic from the content you're viewing, then click Follow.


Expertise
Expertises are words and skills users can include on their user profiles (or can have them included by those with permission). These skills can be searched and browsed across the intranet. They work similarly to endorsements on LinkedIn.
As a user, head to Profile & settings, then scroll down to the Expertise section. Depending on your org's settings, you may be able to add your own Expertise.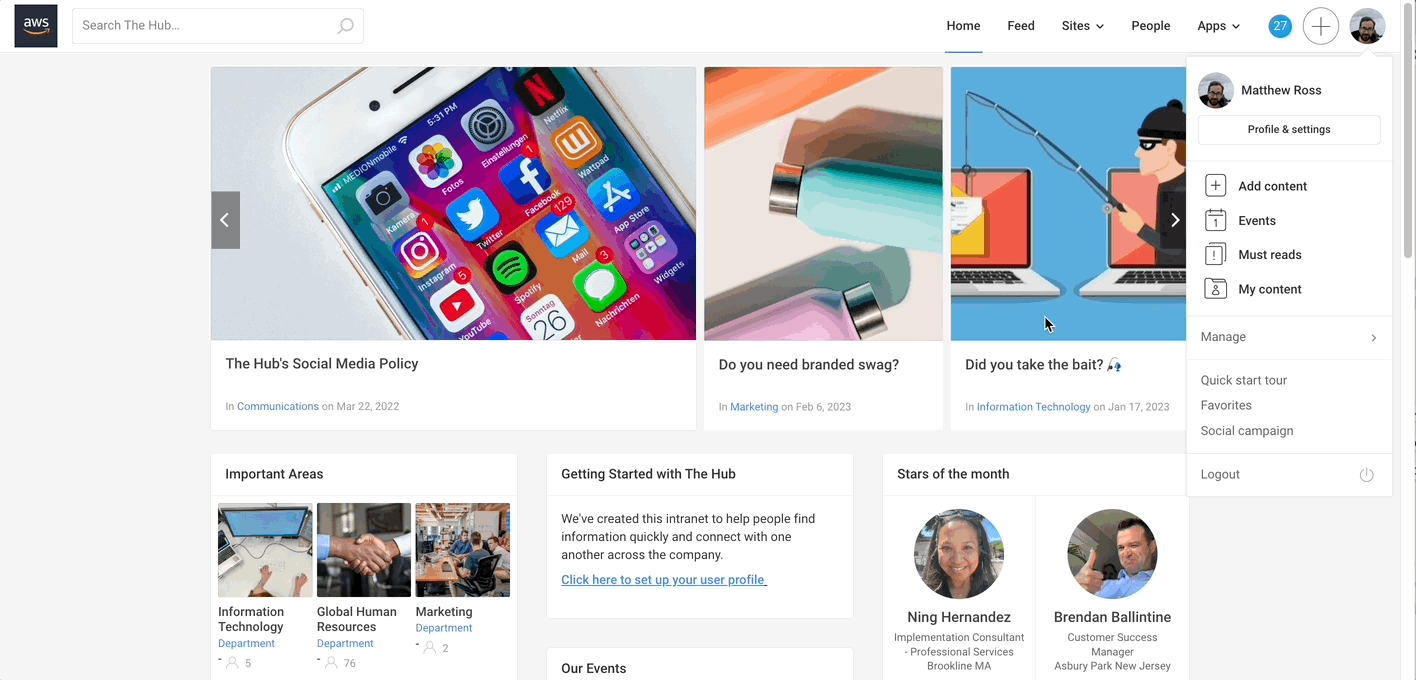 To manage existing Expertises as an App manager, or someone with the right permissions, from your user profile image, go to Manage > Expertise.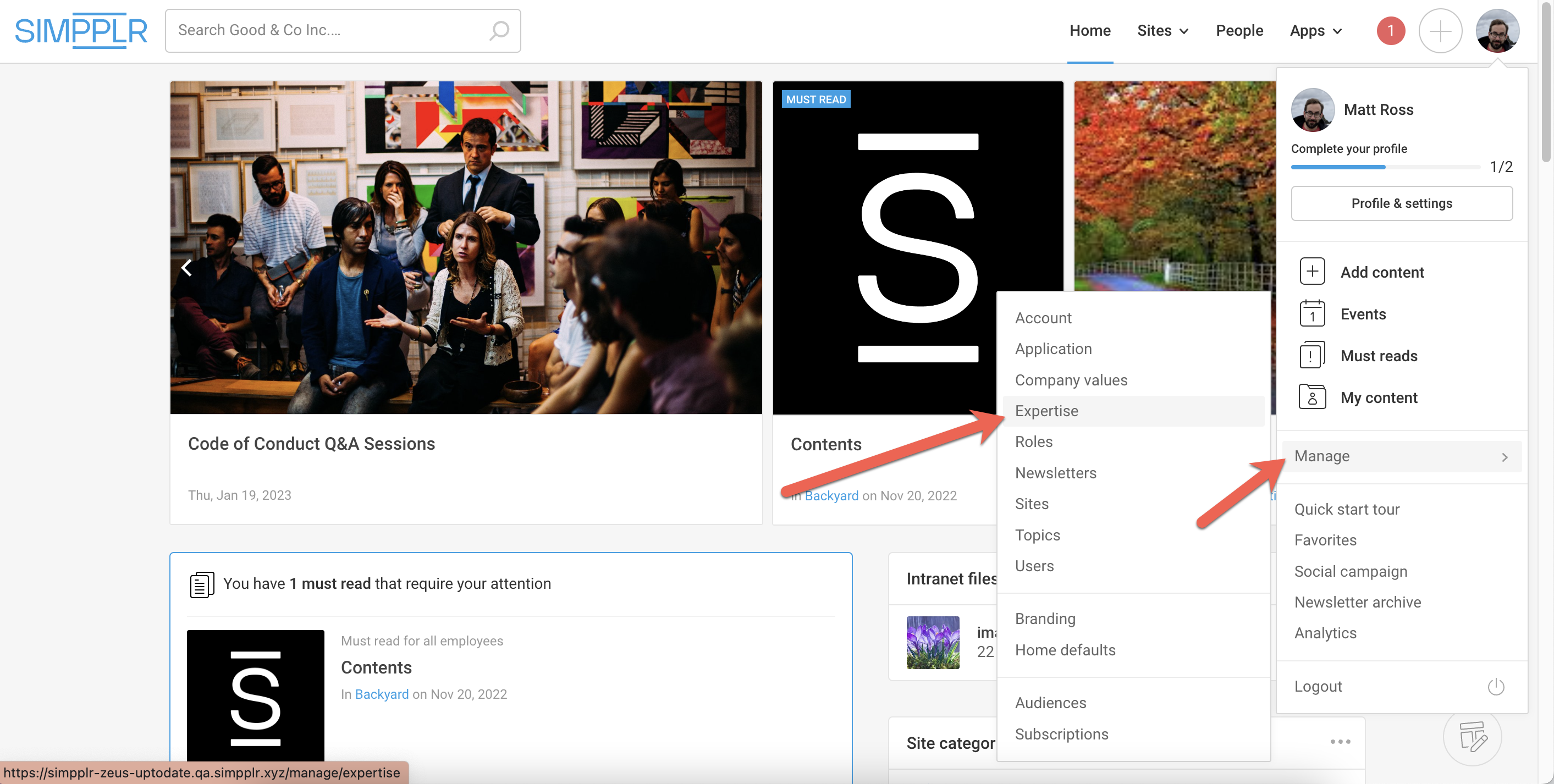 You can add new expertise to your own profile or any other user's profile by clicking Add/Remove expertise, writing in the Expertise box and clicking Add. Depending on the permissions, you can remove expertise by clicking the x button.
In the expertise list:
Terms are not case sensitive. "HR", "hr" and "Hr" to be considered as same.
Expertise can have spaces. "Human Resources" or "I'm good at dancing" are acceptable.
Duplicated entries are eliminated.
Other employees can also add expertise to your profile, and they can endorse your expertise by clicking on the thumbs up icon.
If employees search for expertise that you have, you will appear in the search results.
Governance
App managers have governance over the Expertise list. From Manage > Application, they can select who can create expertise and who can add expertise to a user's profile.
Manage application > Setup > Governance (under Expertise)