Discover latest and popular content with the the Feed. Simpplr's Smart Feed ensures users connect with the most engaging and relevant content. Their are two types of feeds:
Home Feed
Users can locate their Home Feed on their Home Dashboard or on its own page, depending on the layout the user or App Manager has chosen. Through the Feed, users can share thoughts, ask questions, and post Files, Links, or Polls. Users can share posts with followers, with a Site, or with a specific person.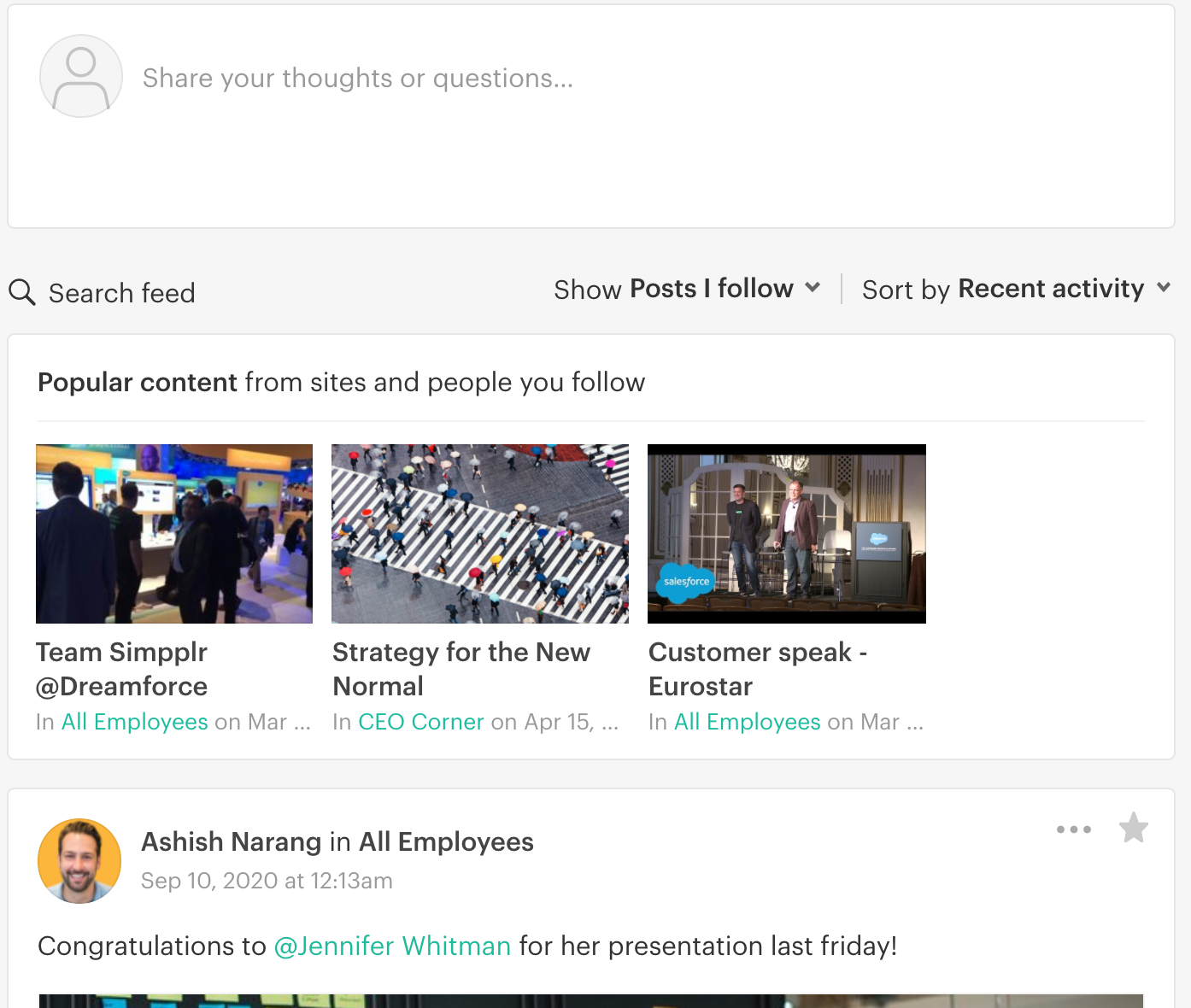 Site Feed
Site Feeds can be found by navigating to a site. Site Feeds are populated with content added to the site, or @mentions referencing the site.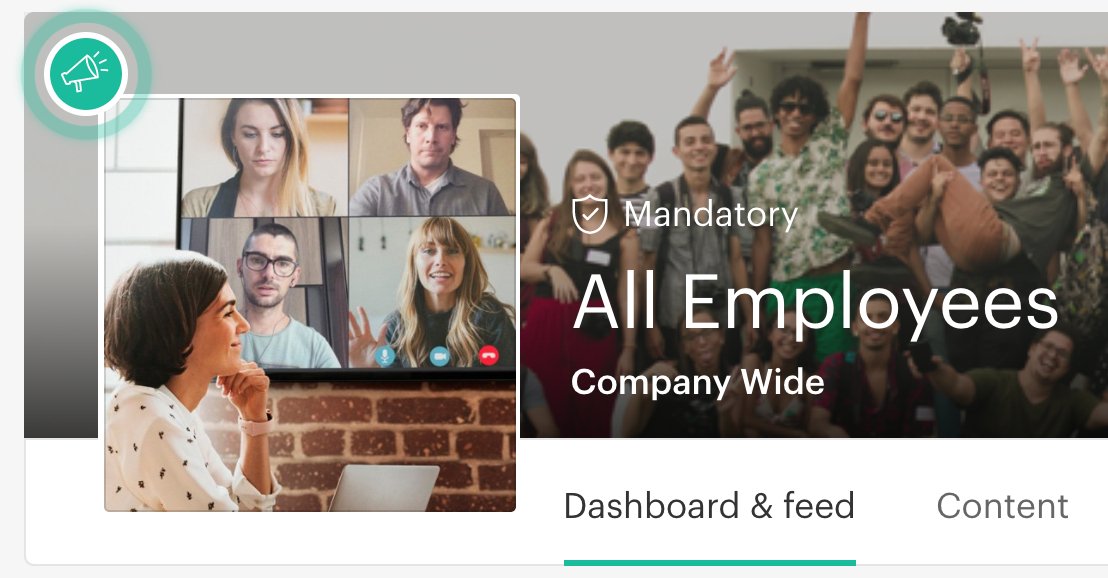 Cerro introduces three new posts: Must-read posts, Upcoming events posts, and People posts (for posts about people - birthdays, new hires and work anniversaries).
Feed Posts
There are multiple types of feed posts.
Must-read posts
Similar to must-read content, must-read posts will send notifications to site members that they have a must-read post. Unread must-read content will be displayed above the post box.
Upcoming events

All upcoming events for next 7 days would be displayed in this post (starting from the latest basis date and time).All the events from the site user follows or where the user is invited, will be included, and all the events where user RSVP'd no, will be excluded.


People posts (birthdays, anniversaries, new hires)
People posts are for anything about the people in your organization. However, not all people-related updates in an organization will be relevant to every user. To address this, Cerro's new algorithm shows personalized results for each user based on their profile and relationships in their organization.
For App Managers:
The Feed allows employees to share ideas and collaborate with their colleagues. When configuring Smart Feed, select any of the three options, which will set precedent for feed settings throughout the application.
Timeline
Timeline & content comments
Timeline & content comments & feed posts