■
Application managers, Site owners/managers, and End users can add a Google Calendar tile in addition to the existing Events tile on the Home and Site dashboards. Integrate your Google Calendar to display its events and open its details in Google Calendar directly.
Note this is a one-way communication method. You cannot currently post Simpplr events to Google Calendar.
Integrating and connecting
The App manager for your org must first connect Google Calendar at the application level. Group admin permissions for the calendar app are required. To do so:
Go Manage application > Integrations > Calendar integration. Click Sign in with Google.
If the Google Drive integration is already enabled, the domain for Google Calendar should match the domain used for your Google Drive.

To connect Google Calendar at the user level, navigate to your user profile and select Edit profile & settings > External apps > Google Calendar > Sign in with Google. All End users as well as Application managers must connect at the user level.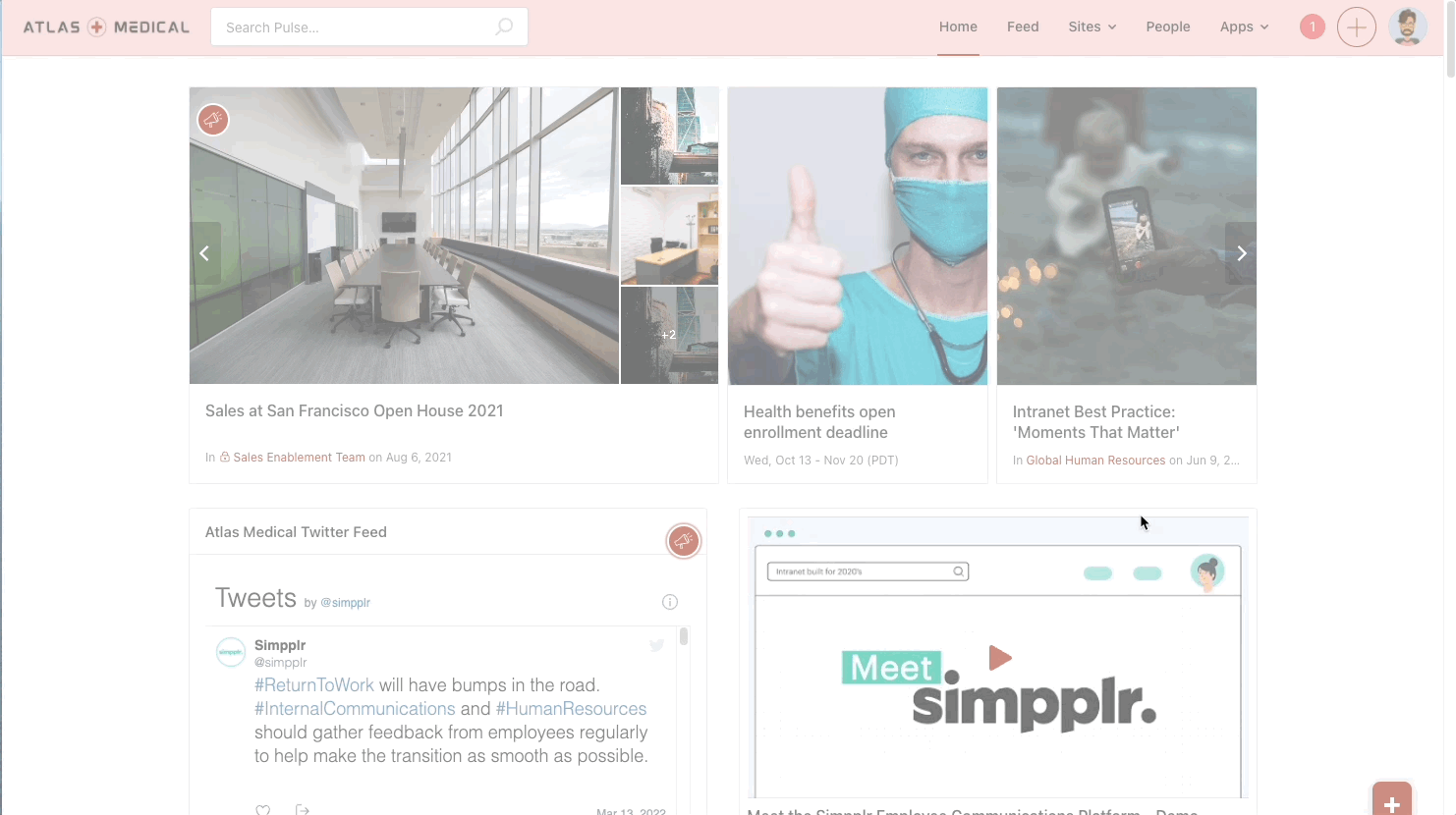 Adding events
Depending on App management governance settings, you can add Google Calendar tiles to Home or Site dashboards. To do so:
Go to Add Tile (the + icon at the bottom of the screen) > Add content tile (Add pages, events, albums & blog post tiles) > Events.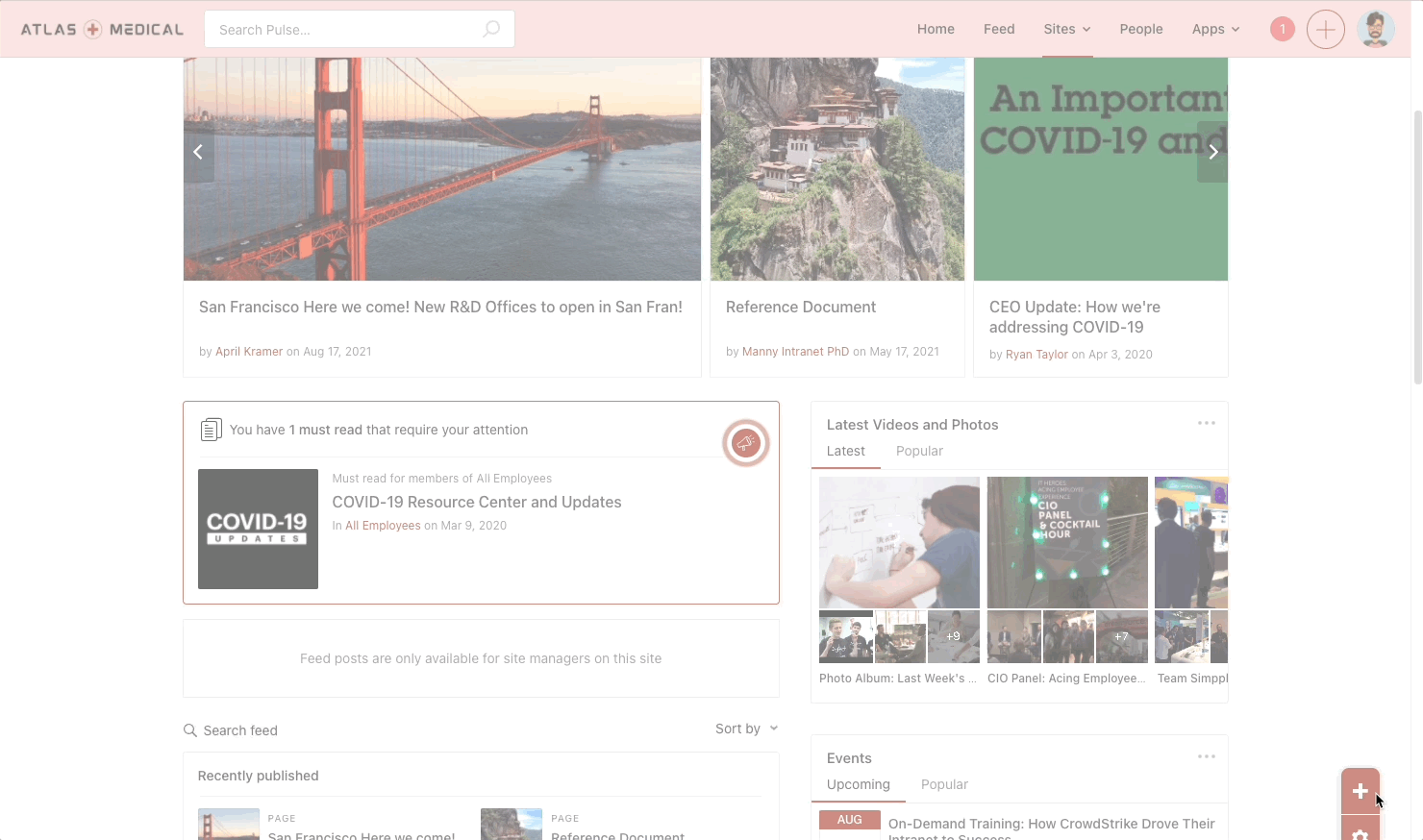 Here you can link your Google Calendar. The calendar dropdown can display a maximum of 250 events for you to choose from.
This is how Google Calendar events appear in the Events tile: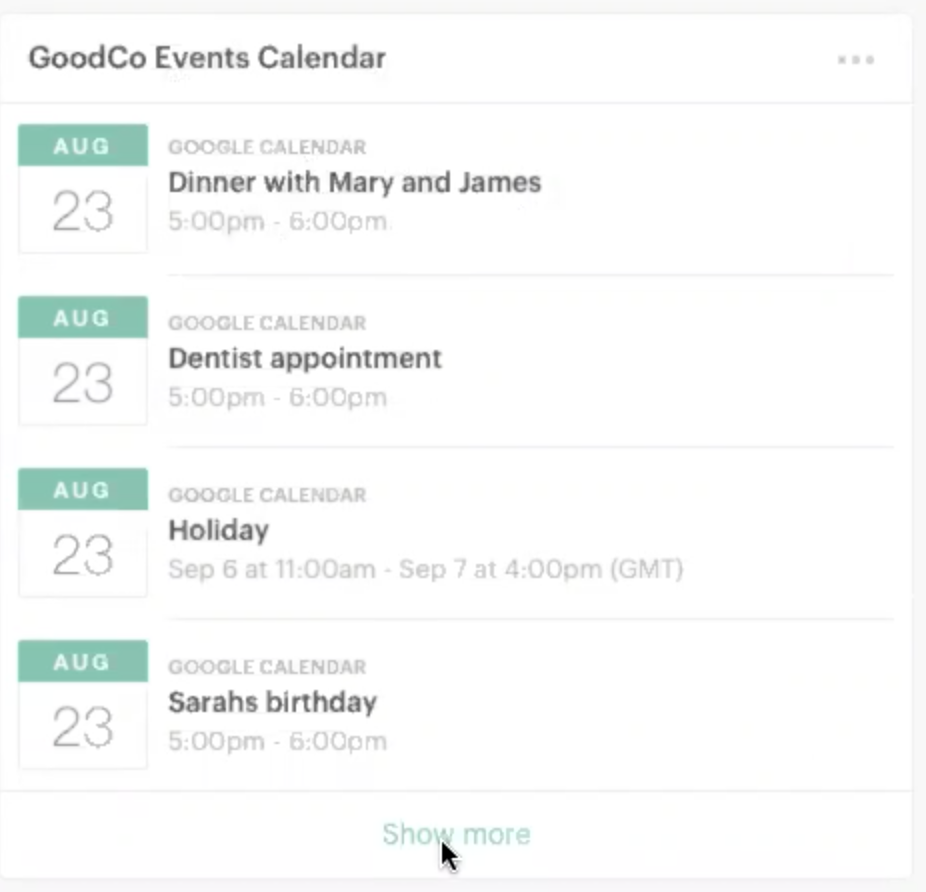 Note
If the Simpplr Home dashboard is user-controlled, users will have the ability to add events linked from Google Calendar to their dashboards. Also, if Content type = Events are turned off at the app level, users won't be able to add or see the Google Calendar event tile on their dashboards.