As a Site Manager, you can view analytics data related to your Sites. Site Analytics can be accessed via the Analytics button in the Site header, or in Manage Site > Analytics.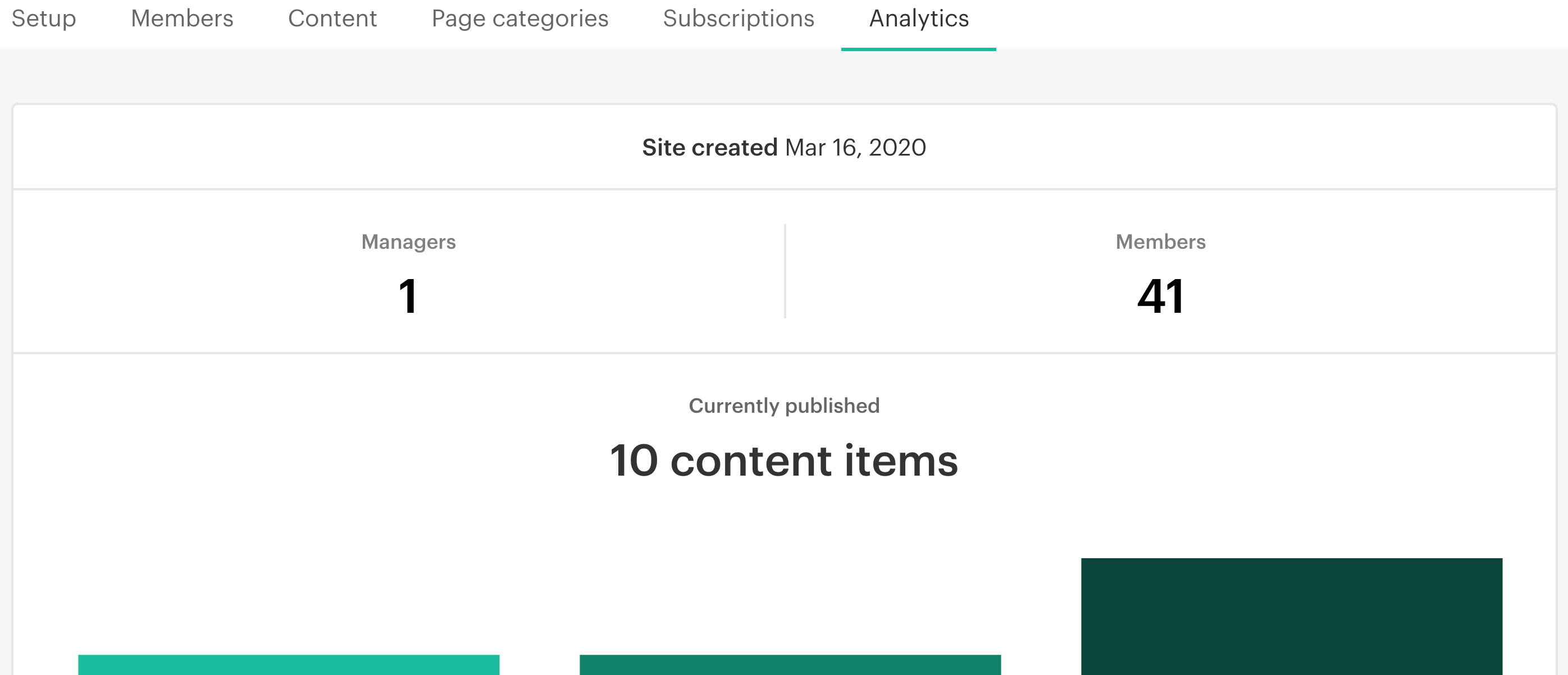 What's in Site Analytics?
You can see an overview of the following for the whole lifetime of the Site, with a downloadable CSV:
Site created date

Number of Site Managers/Members

Number of currently published content items, and its distribution among types.
Detailed sections for the following with specifiable date ranges and downloadable CSVs:-

Views

Least viewed content

Content published

Views by type

Content referral sources
For each referral source:
Top 15 referral sources for all site content, ordered by number of referrals.

Number of unique pieces of content that have views.

Number of content views for each referral source.

Percentage of content views coming from each referral source.

Average content views per item.

Percentage of this average, out of all total average content views per item

Downloadable csv's for each metric that include:

Date created and date range selected

Referral source

Number of referrals

Content items

Referrals per item
Knowledge pages

Engagement

Most popular content
Content-level analytics
Analytics can always been used for pages in sites. App Managers can see which sources of content are most effective at driving users to their pages.
To see the content referral sources for a page, go to the page and open its page analytics. Scroll down until you see Content referral sources.


Summary of content-level referral source metrics
For each referral source:
Top 15 referral sources for all site content, ordered by number of referrals.

Number of content views for each referral source.

Percentage of content views coming from each referral source.

Downloadable csv's for each metric that include:

Dat

e

created and date range selected

Referral source

Number of referrals