What is a Site?
Sites let you collaborate and distribute content to a specific group of people. A site can be related to a department (HR, Marketing, IT, etc), a project, or a common interest.
For instance, if you're working on a team project, you can create a site for your team to share project-related files and information. You can also post discussions to talk about the project using the site's Feed.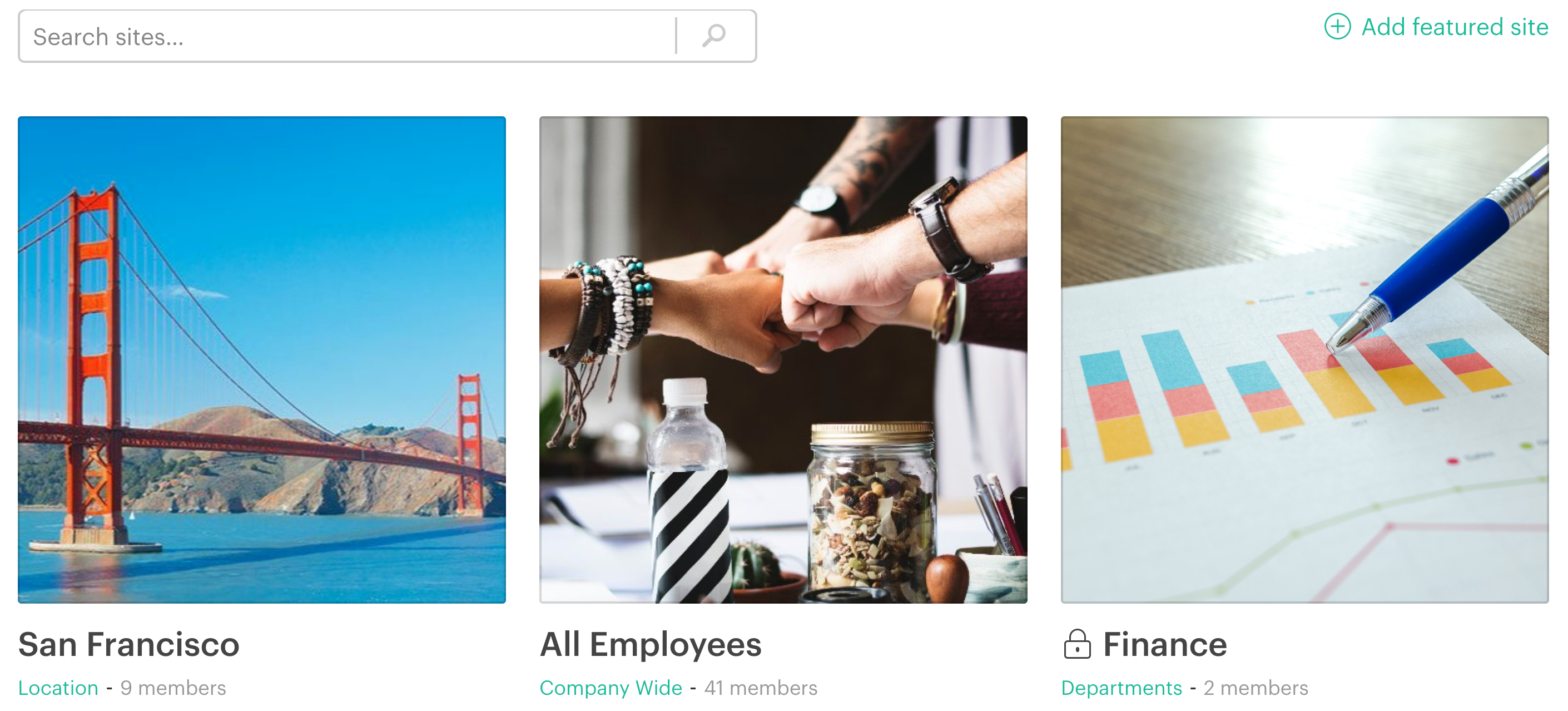 Everyone can add sites, unless disabled by your App Manager

Sites can have the following:

Dashboard

Feed

Pages

Albums (photos and videos)

Files

Events
Site Types
There are three types of sites:

Public sites:

You can create public sites that allow everyone to view and follow. Anyone can see and add posts, comments, files, create pages, news, and events. If a user create pages/news/events, the content will need to be approved by site owners or managers before they appear on the sites.

Private sites:

Only group members can see and add posts, comments, files and all the site content. People must ask to join or be added by the site owner/managers.

Private sites appear when you click on the Site icon on the left hand navigation. There is a lock icon next to the site name.

Unlisted sites:

Unlisted sites can only be seen by site members and Salesforce system admin. Non-members will not see the site any where, including the All site index.