Note:
In order to fully test Simpplr, you will need to have a full sandbox. There may be a price for obtaining a full sandbox. Contact your CSM for more info.



When you create a Full Copy Sandbox, please make sure the "Include Chatter Data" checkbox is checked. To do so:
From your Salesforce instance, go to Setup and type Sandbox into the Quick Find box. Click New Sandbox.

Enter the sandbox name and click next

in the

Full column.

Select All

and check the

Include Chatter Data checkbox. Click Create.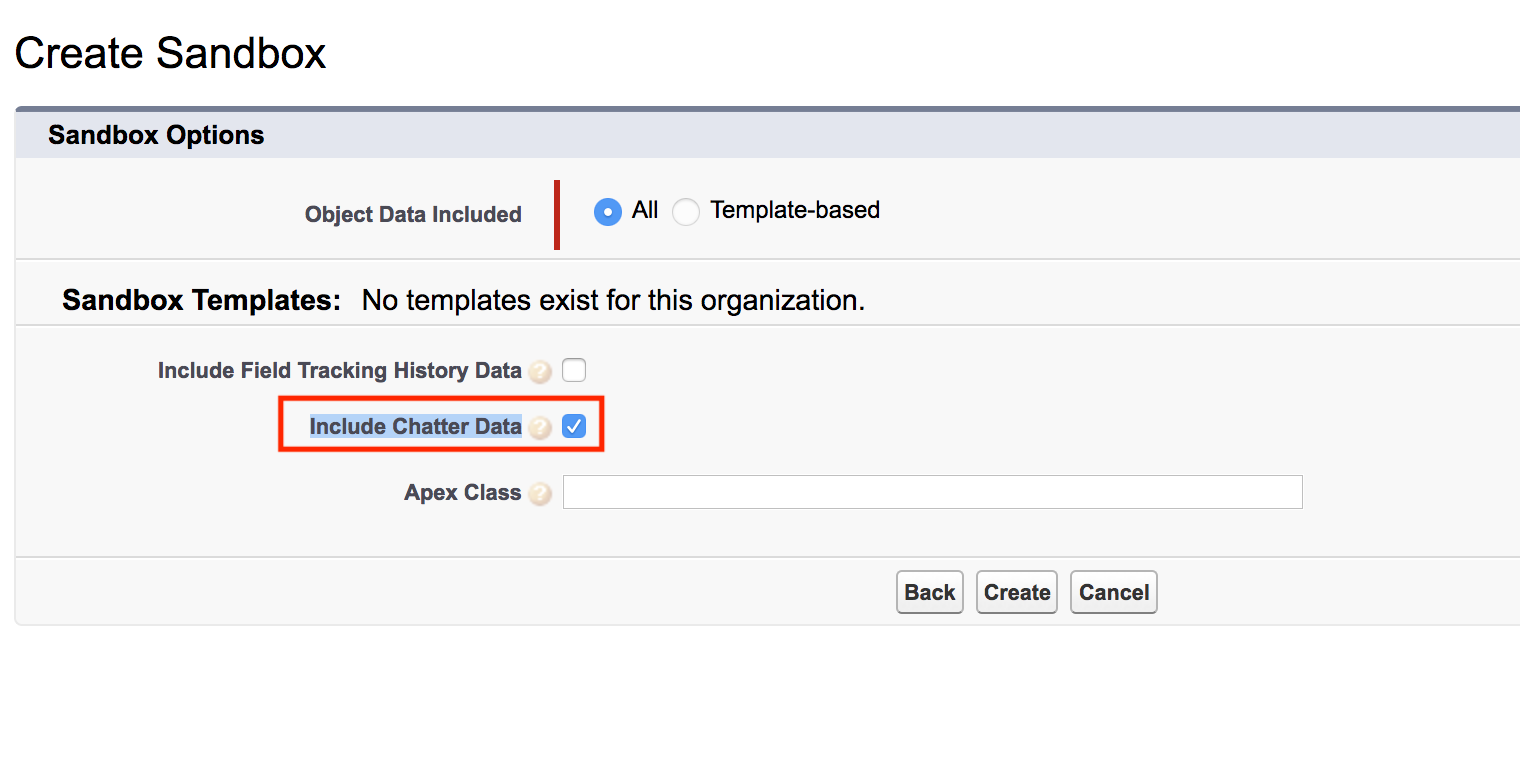 Once the sandbox is created, you will get email with instructions on how to access it.

To make sure Simpplr is working properly, you will need to change the Rest_API_URL under Remote Site Settings. To do so:


Go to Salesforce Setup and search for Remote Site Settings. Click on Edit next to Rest_API_URL, and change the instance to match the one of your sandbox.
If you are not sure what to enter, go to Salesforce Setup > Company Information. You will see an "Instance" field:

In this example, cs97 is the number for sandbox. The Rest_API_URL should be https://cs97.salesforce.com . "CS" should be in lower case.