If you see "Alerts" in the User Menu, it means your App Manager has given you the ability to create Alerts for your Site members.
An Alert is an announcement that appears at the top of the app window. It will stay on the top of the screen until the user dismisses it (if allowed) or until a specified date or time.
Clicking on "Alert" will take you to the Alerts page, you can then click to 'Add Alert'.

Select the Site whose members you wish to display the Alert to under "Show Alert to…"
Enter the message that you want to be displayed in the Alert under "Alert Details". Select "Make Alert message a link" if you want users to be able to click on the Alert message and go to a specific page or URL.
Select whether users can dismiss the Alert or not under by checking the relevant button.
If you want to display the alert right away, enter a "Display to" date and time and click "Display Now".
If you want to schedule the alert to be displayed in the future, select "Schedule Alert", then enter the "Display From" and "Display To" date and time, then click "Schedule".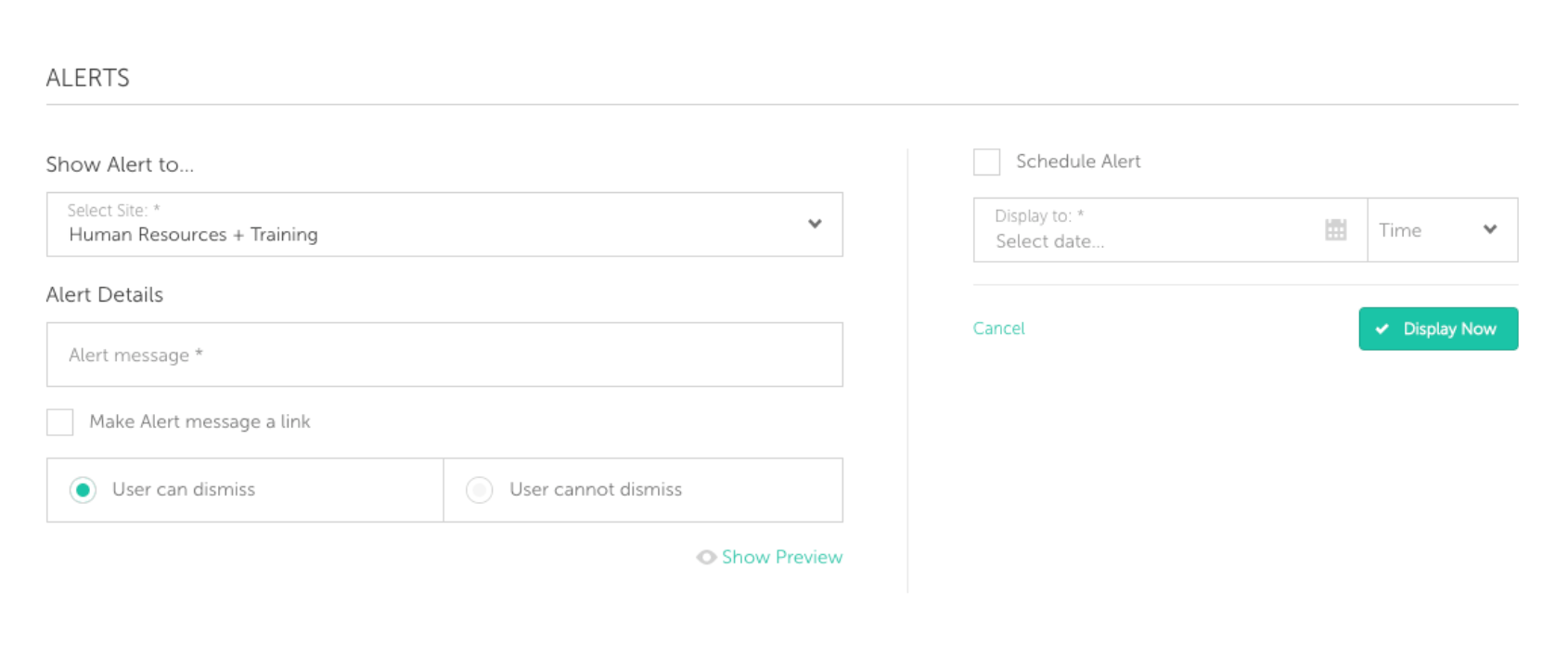 To see a list of expired and scheduled alerts go back to the Alerts page by clicking "Alerts" in the User Menu. Here you will be able to see the scheduled alerts. Click on the drop-down arrow next to the scheduled alert to edit, display now, or delete the Alert.

You can also see how many people have seen the expired alerts under the "Seen" column.
An App Manager can update the color of the Alert background and text & icon color in Branding.