Note:
This feature is being gradually rolled out and is only available to customers in our early adopter program. Please reach out to your CSM for more information.



For documentation on Simpplr's Recognition suite, click here.
Overview
With the Kita release, Simpplr Recognition lets your organization award and promote company values.
Create and manage company values
App managers can go to Manage > Company values to add, edit, enable and disable values. Add values to use in recognition by clicking Add company value.

Connect company values and recognition
Once there are Company values listed, an Application manager can go to Manage App > Recognition and enable the Company values connection by selecting Connect company values to recognition. This can be deselected at any time.
Once checked the App manager can choose to Attach values to awards, or Use company values as awards.
Attach values to awards

Continue using and creating custom awards, and allow users to add the appropriate company value when giving an award.

Use company values as awards

Current custom awards will be disabled (but not deleted) and new Values awards will be created automatically.
Either selection can be changed at any time.
Adding suggested values to an award
If an organization opts to add values to awards, then recognition managers can pre-populate an award with suggested company values. This can be done for new or existing awards. To do so:
Go to User menu > Manage Recognition > Awards. Click Edit award.

In the Suggest company values field, select a company value. Click Update.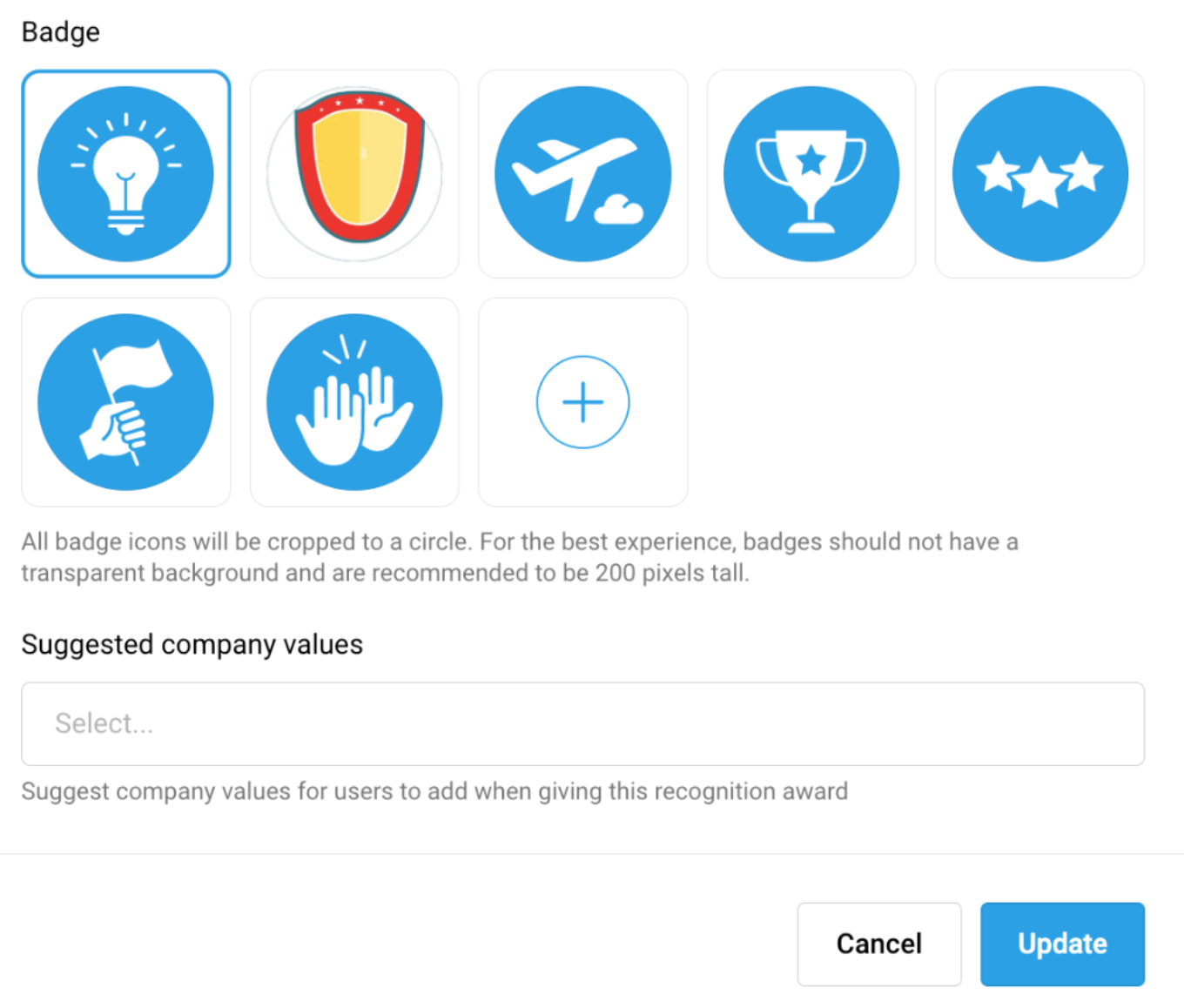 Give an award with values
When company values are connected to awards, users will see an option to add company values when creating an award. Users can remove or add new values as they see fit, including pre-populated values. Values will appear on the award as well as in the recipient's profile.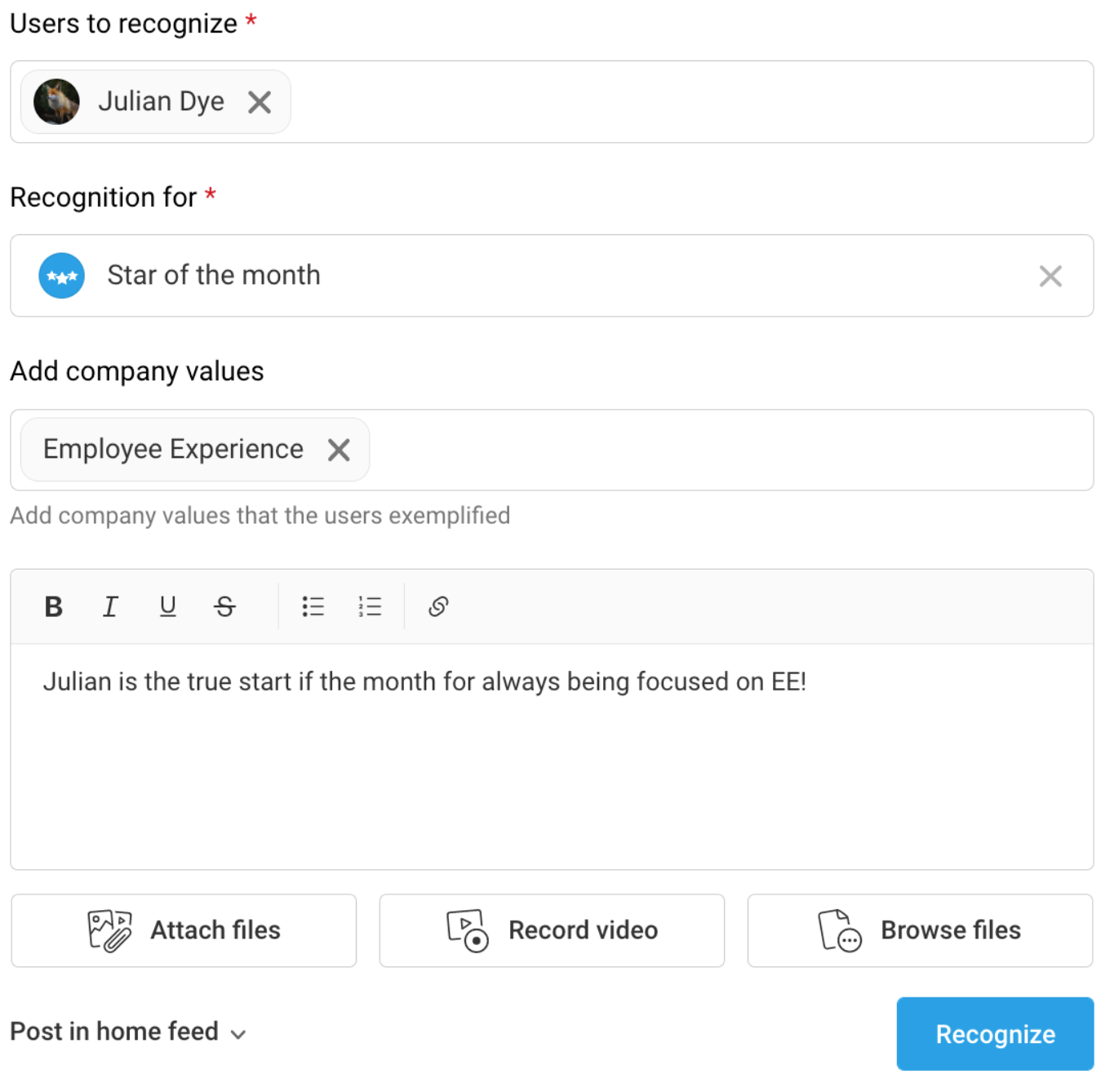 Adding company values to an award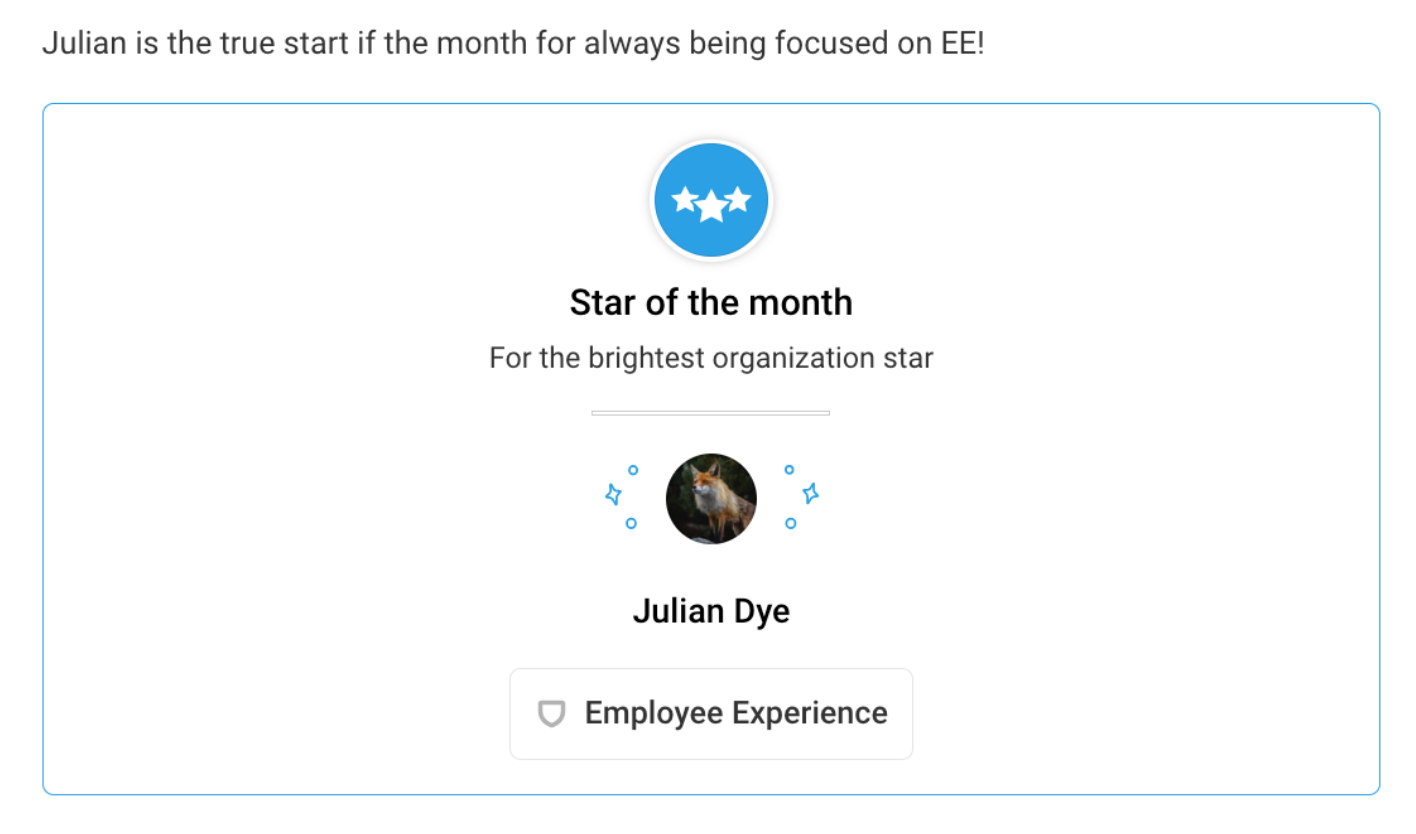 Receiving an award with a company value
Company value reflected in the recipient's profile
Add expertise
Whether or not company values are connected to recognition, App managers can also enable expertise to be added when giving an award by going to Manage Application > Recognition. Once added, the expertise will show on the recipient's profile as it does now.