■
Because of the way Simpplr is built, with Salesforce operating as the backend, our customers may receive email notifications from Salesforce instead of Simpplr. 
The vast majority of the time, no action is required by the user upon receiving these emails, and they don't have anything to do with your org's Simpplr instance. And Salesforce will always include links to expanded documentation regarding the notice you're receiving if you're interested in learning more.
However, you may receive an email like the one discussed in this article, which does require the System admin to take action in changing your org's self-signed certificate. You may also have received notices about Salesforce's upcoming enhanced domains. For more information on this, check out this article. 
Below we've included some of the most common emails your org might receive. If you have any questions or concerns about these emails, please reach out to your Consultant at Simpplr for more information. We do not recommend disabling Salesforce emails, as some like the ones linked above are important and do require action.
Hyperforce release email
With Salesforce's upcoming Hyperforce, the only action needed regarding Simpplr would be updating the instance number in Salesforce > Remote Site Settings > Rest_API_URL to replace the old instance number with the new instance number. The beginning of this article goes over how to update the remote site setting in question.

Upcoming Salesforce Release emails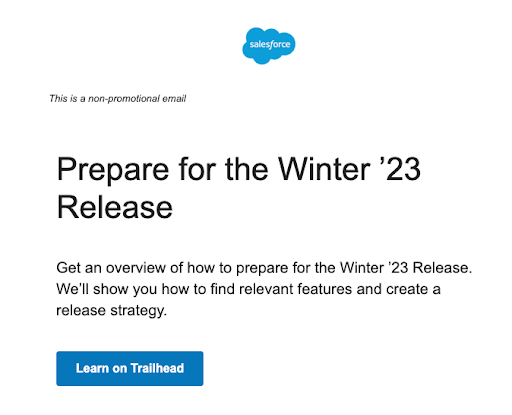 Salesforce sends upcoming release emails that provide more detail on their upcoming releases, features, bug fixes and more. No action is required from you or your admin team in regards to your intranet. This is purely a Salesforce notification.
Instance Refresh emails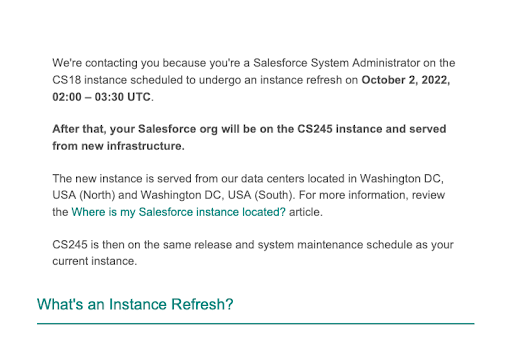 These emails are sent as a notice that your Salesforce instance will be upgraded on a certain date. A Salesforce instance refresh does not impact your Simpplr platform.
Product & Service Notification emails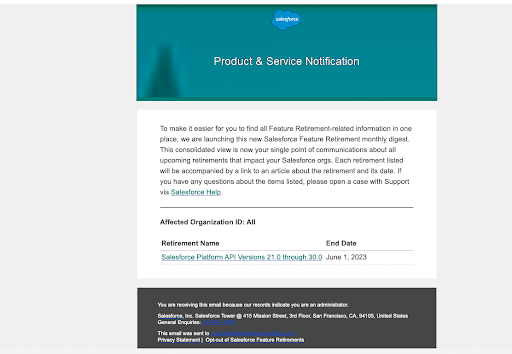 Similar to upcoming release emails, these serve as notices that Salesforce is rolling out a new product or service. While these emails say, "...that may impact your organization", they are referring to the Salesforce instance, and not your Simpplr instance. 
Salesforce Edge Network emails

Salesforce Edge is a network technology that will improve the experience of your platform (download speed). If you receive emails regarding turning this on, please follow the instructions to enable it. There is no prep or risk in turning this on. For more info, click here. 
Simpplr Upgrade emails
During an upgrade, it's normal for System admins to receive error messages from Salesforce in their email. These emails can be ignored, as Simpplr Engineering will be proactively resolving any issues that arise. For more info on upgrading your Simpplr release, click here. 
Multi-factor Authentication emails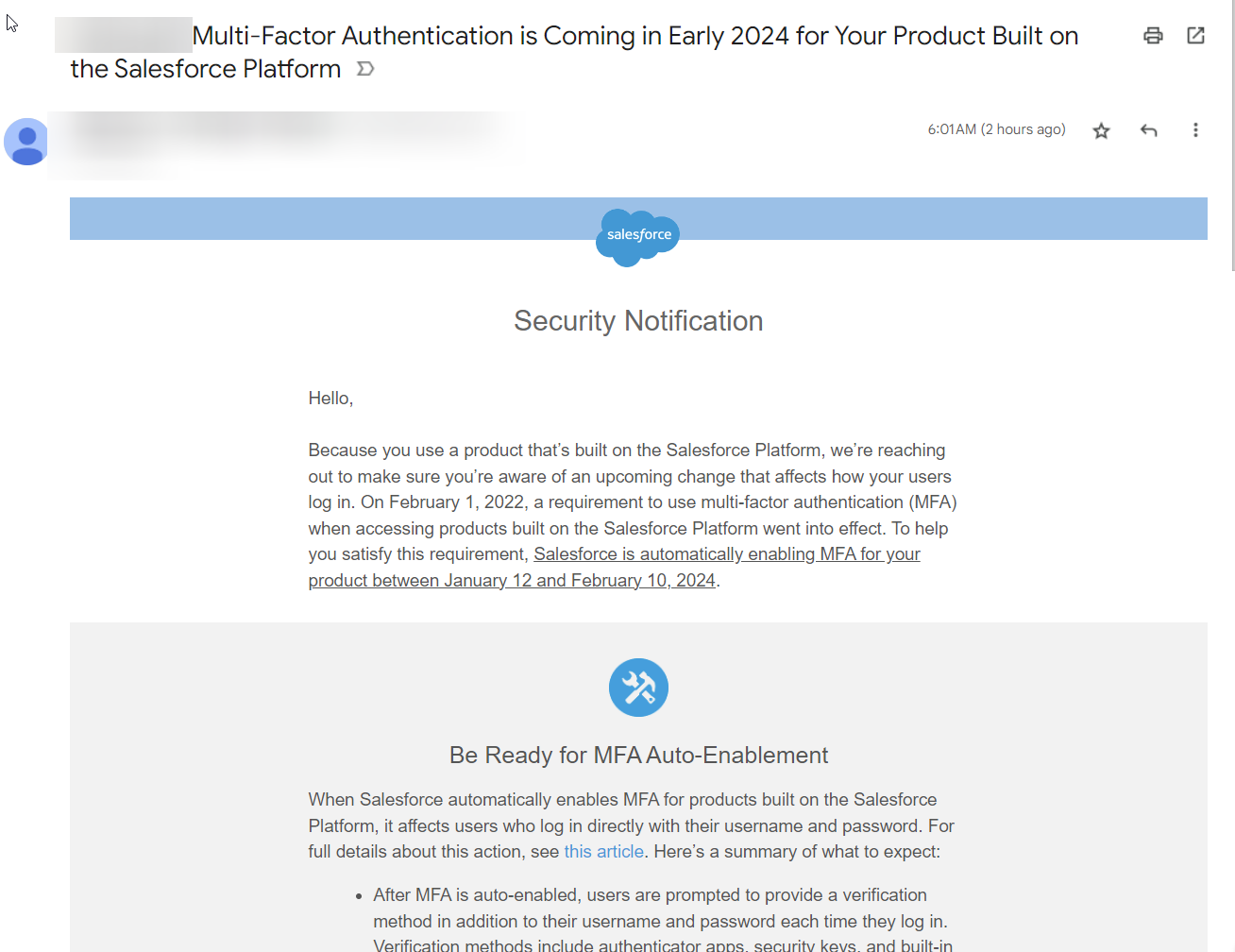 These emails are meant to inform you of Salesforce's upcoming multi-factor authentication requirements for your instance. For more on how your Simpplr org may be affected or need to take action on MFA requirements, click here.